AN OUTLINE OF PROPERTY LAW AND ESSENTIAL LAND REFORMS FOR NIGERIA
Keywords:
land tenure systems, Essential Land Reforms, Nigerian Property Law, Multiple Land Tenure Systems, The Land Use Act, digitized land registration, Governor's consent for land alienation
Abstract
The chequered history and evolution of the land tenure systems in Nigeria has resulted in a complex web of conflicting laws, rules and practices which appear incongruent with international principles of good land governance. This work discusses the multiple sources of property law in Nigeria, highlighting the areas of conflict and hierarchy of such sources of law. The various legislations which regulate land administration are summarised with emphasis on the major provisions of the Land Use Act. The Act is criticised and recommendations made for land reform in Nigeria.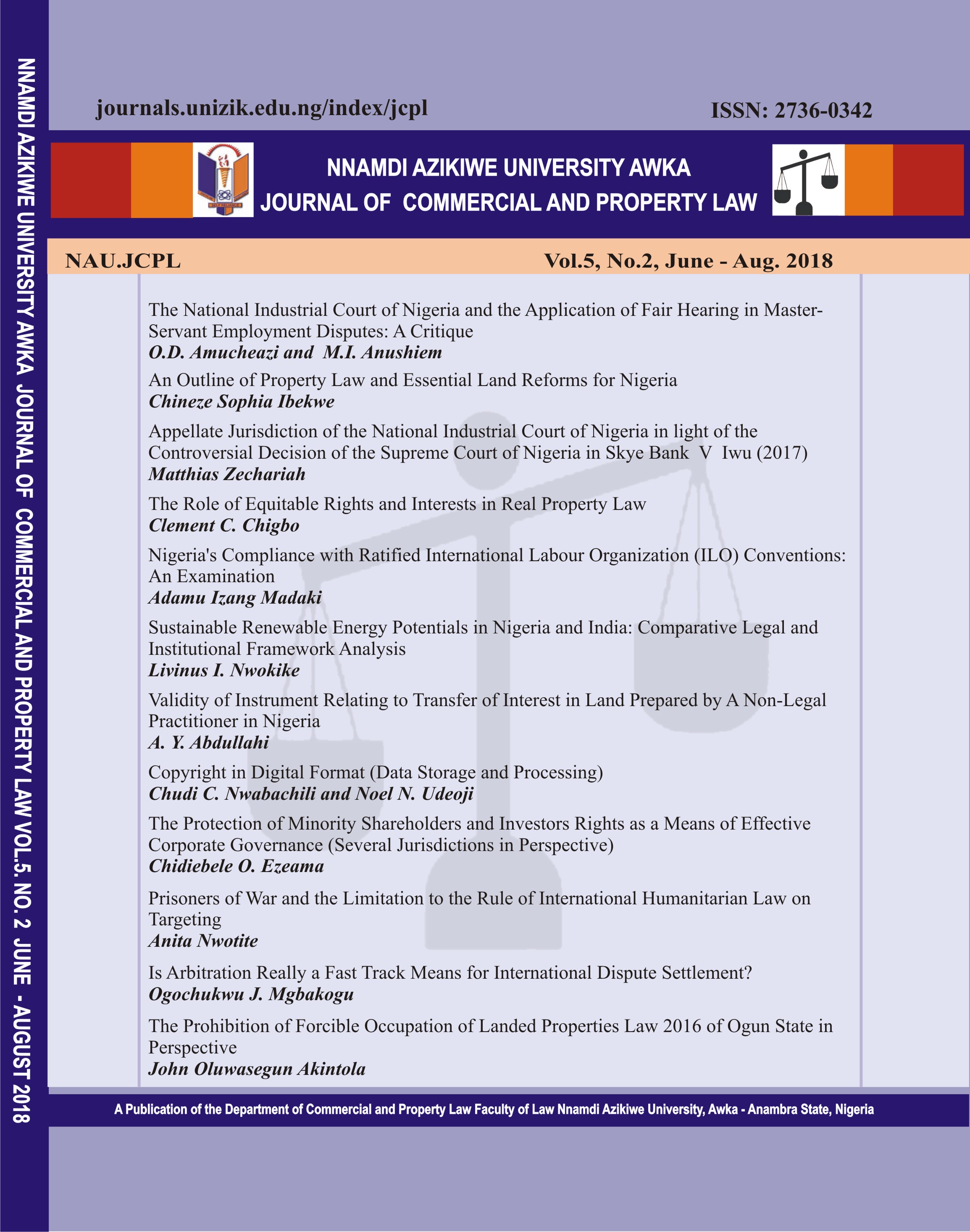 Downloads