APPELLATE JURISDICTION OF THE NATIONAL INDUSTRIAL COURT OF NIGERIA IN LIGHT OF THE CONTROVERSIAL DECISION OF THE SUPREME COURT OF NIGERIA IN SKYE BANK V IWU (2017)
Keywords:
National Industrial Court, Court of Appeal, original jurisdiction, appellate jurisdiction, fair hearing, right of appeal
Abstract
This article considered the appellate jurisdiction of the National Industrial Court (NIC) under the NIC Act and the Constitution of the Federal Republic of Nigeria in light of the decision of the Supreme Court in the Skye Bank Case. Contrary to the Supreme Court's interpretation of the Constitution,  which was respectfully argued as being incorrect, the work asserts  that,  other than on questions of fundamental rights and criminal cases, there was no right of appeal from the decision of the NIC to the Court of Appeal, whether as of right or with the leave of that Court of Appeal.  The creation of the NIC as a special Court was to facilitate speedy and just dispensation of cases for economic development. Therefore, it could not have been the intendment of the drafters of the NIC Act and of the Constitution (Third Alteration) Act to subject the decisions of the NIC to the normal appellate processes of conventional courts.  The work urges caution on the part of the legislature when enacting laws to avoid the tendency to create ambiguities and contradictory provisions, legislators should rather engage experts in the law-drafting processes. The work further recommends an amendment of the NIC Act and the Constitution to create appellate chambers in the NIC. The composition of the Court of Appeal and Supreme Court should have justices with experience in the theory and practice of labour law and industrial relations.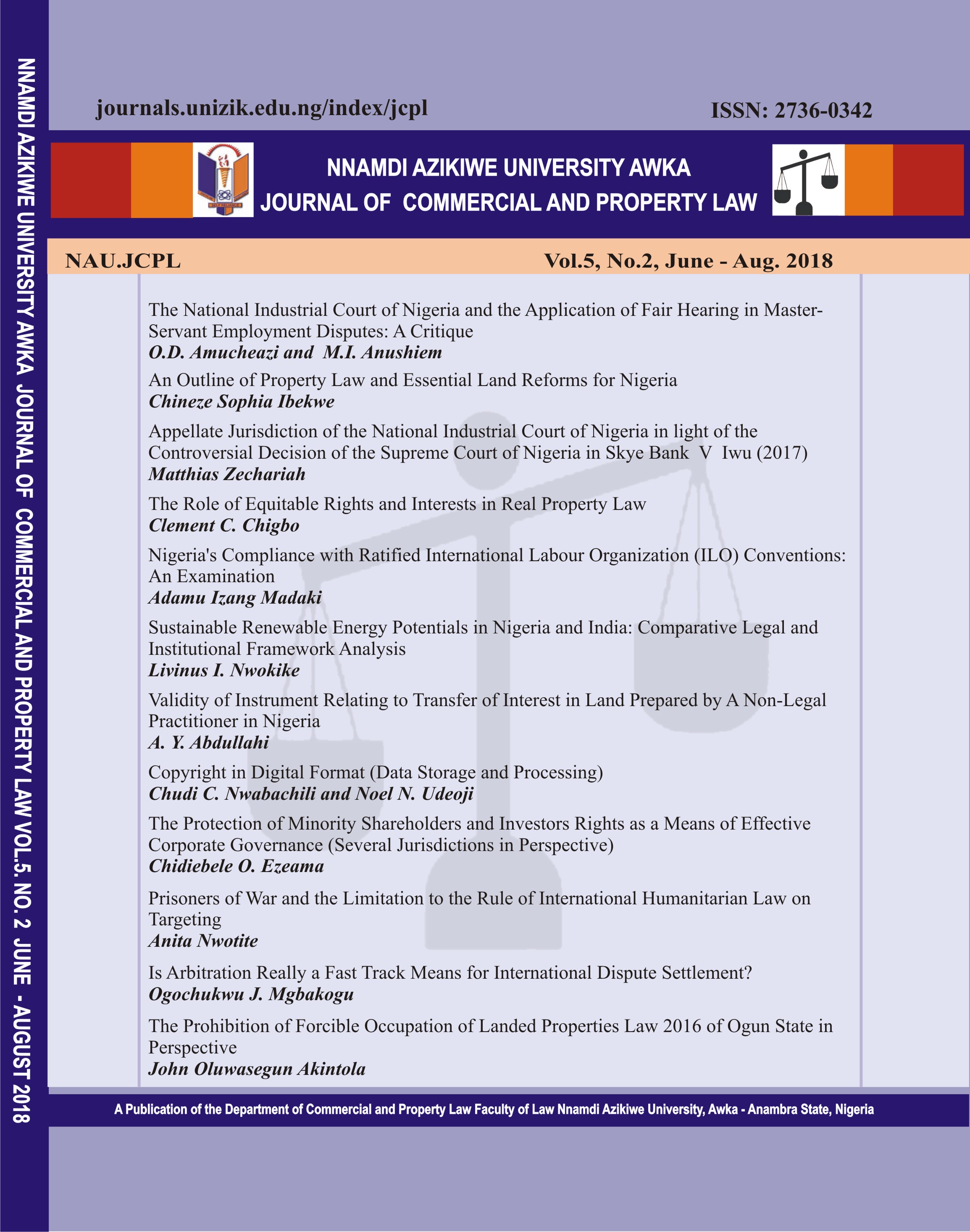 Downloads