THE ROLE OF EQUITABLE RIGHTS AND INTERESTS IN REAL PROPERTY LAW
Keywords:
EQUITABLE RIGHTS, INTERESTS IN REAL PROPERTY, property law, legal right, equitable entitlements in land, property lawyers
Abstract
The central concern of real property law is the protection of the purchaser. Thus, the question that usually arises in real property transactions is; among the litany of rights and interests that are commonly categorised as legal and equitable rights, which one(s) will affect or bind a purchaser in a given real property transaction? Legal rights inexorably will bind a purchaser irrespective of notice, while equitable rights are said to bind everyone except a purchaser of the legal estate for valuable consideration without notice. This paper attempts to examine how modern equitable entitlements in land have evolved from equity's historic thematic concerns with substance rather than form, with the inner reality of intent rather than the external manifestations of conduct, and above all with the priority of conscience – driven obligation over strict legal entitlement. Furthermore, in this paper, an attempt will be made to isolate the issues that are of primary concern to property lawyers and to explain the ways in which they will be dealt with within the context of the central concern of property law. The equitable character of certain entitlements in or over land is ultimately confirmed by statute, but equitable rights fall into one of two broad groups-inherently equitable rights and equitable analogues of legal right.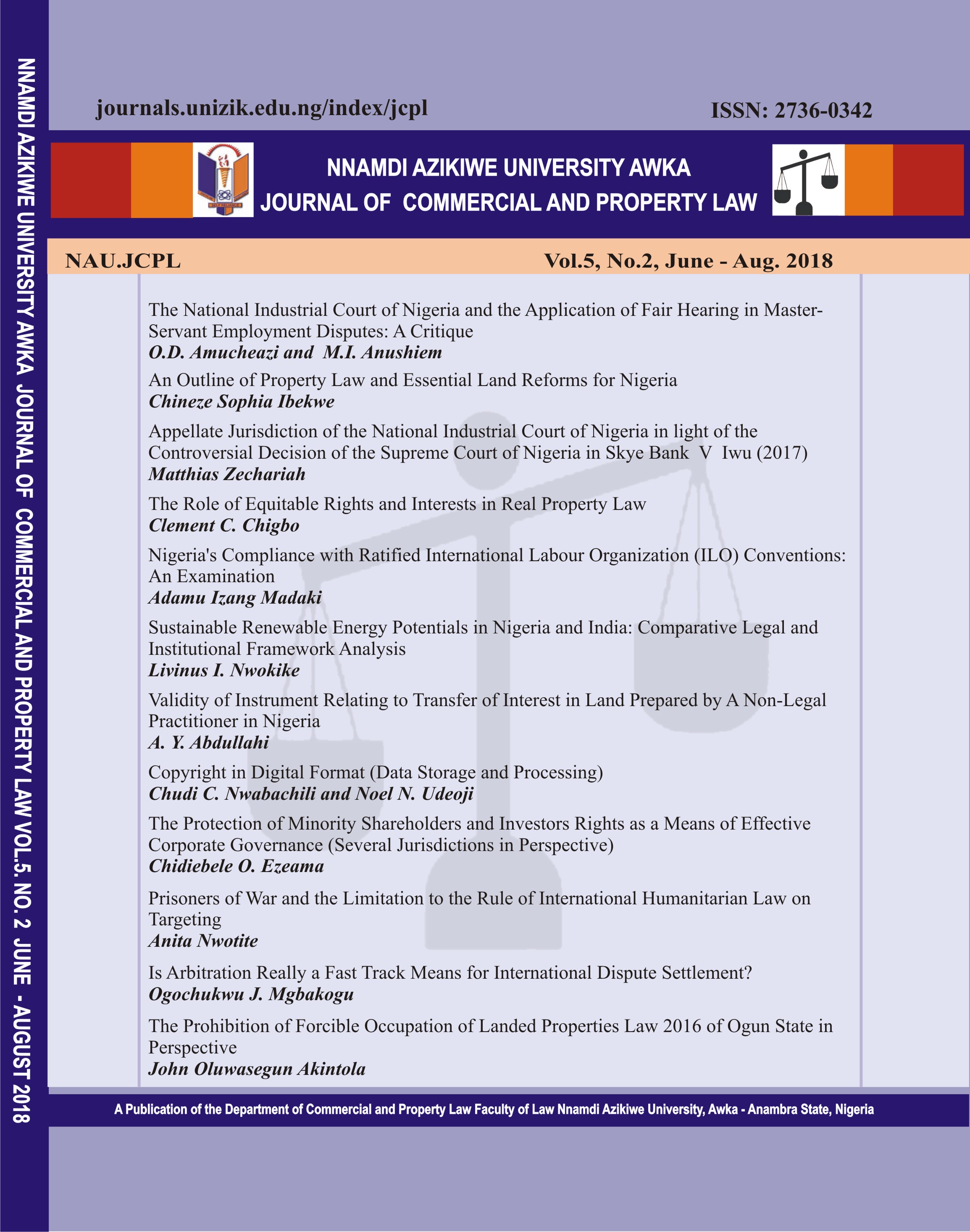 Downloads