SUSTAINABLE RENEWABLE ENERGY POTENTIALS IN NIGERIA AND INDIA: COMPARATIVE LEGAL AND INSTITUTIONAL FRAMEWORK ANALYSIS
Keywords:
Institutional Framework and Analysis, Sustainable, Renewable Energy, Potentials, Nigeria, India, Comparative, Legal
Abstract
It is no longer news that the supply of electricity in Nigeria is epileptic and this underscores the fact we normally hear people say at the neighbourhood that it is not our turn today. It surprises us people when light comes and people still shout "UP NEPA†despite the fact that Power/Electricity has been privatized in Nigeria. In India, it is not so. This epilepsy as regards power supply is not unconnected with the failure of the conventional energy sources which Nigeria unlike India adopted as their main energy supply despite measures taken nationally, regionally and at international levels to have alternative to this conventional source of energy for countries' economic development. The question is whether the legal and institutional frameworks available in Nigeria and India as energy source regulators are sustainable enough to provide good alternative sources of energy supply.  Are the conventional energy sources for economic development in this competitive world lacking or abundant? This is the aim of this research. The work looked at renewable energy options in both countries, comparative legal and institutional framework regimes on renewable energy in both countries and of course, made recommendation where necessary as a way forward.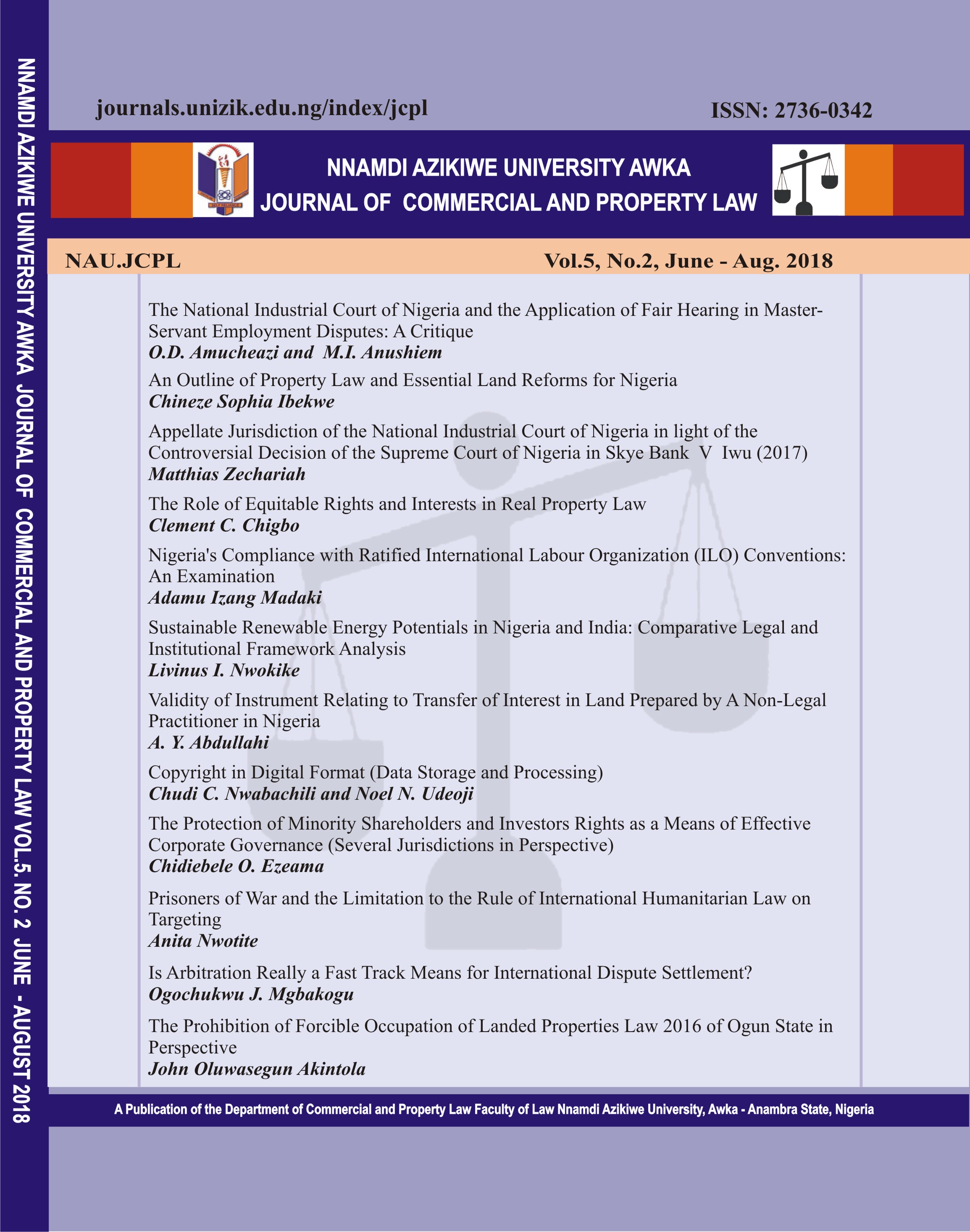 Downloads