VALIDITY OF INSTRUMENT RELATING TO TRANSFER OF INTEREST IN LAND PREPARED BY A NON-LEGAL PRACTITIONER IN NIGERIA
Keywords:
TRANSFER OF INTEREST, LAND, title, vendors, purchasers, denial of rights, Land Instrument
Abstract
The Legal Practitioners Act conferred on legal practitioners the right to prepare documents for transfer of interest or title in land. This ordinarily should be an area of soft practice for qualified legal practitioners. But this area of practice has become prone to all kinds of invasion from fake lawyers and wily vendors/purchasers trying to get a piece of the action as it were. One aspect of the problem is a situation where powerful vendors/purchasers would not bother whoever prepares the document of transfer of such interest or title in land in a bid to cut corners. They seem to be aided by the present state of the law which grant validity to instrument prepared by a non-legal practitioner. Besides, no distinction is granted by the Land Instrument Registration Laws of states to instrument prepared by a legal practitioner and the one not so prepared by him once same is unregistered as both carry the evidential tag of being a receipt for payment of money. It is argued that if the purpose of the law is to be meant the continuous treatment of the vendors/ purchasers as a victim instead of a facilitator of denial of rights of lawyer should change.  It is advocated that if the intendment of the law is that only legal practitioner should prepare title deed, there is need to amend such section of the law that donate to the profession this right, and make such right exclusive, otherwise other persons/group/communities may continue to interfere with this aspect of legal practice and thus continue to erode the pool of services statutorily reserved for lawyers in Nigeria.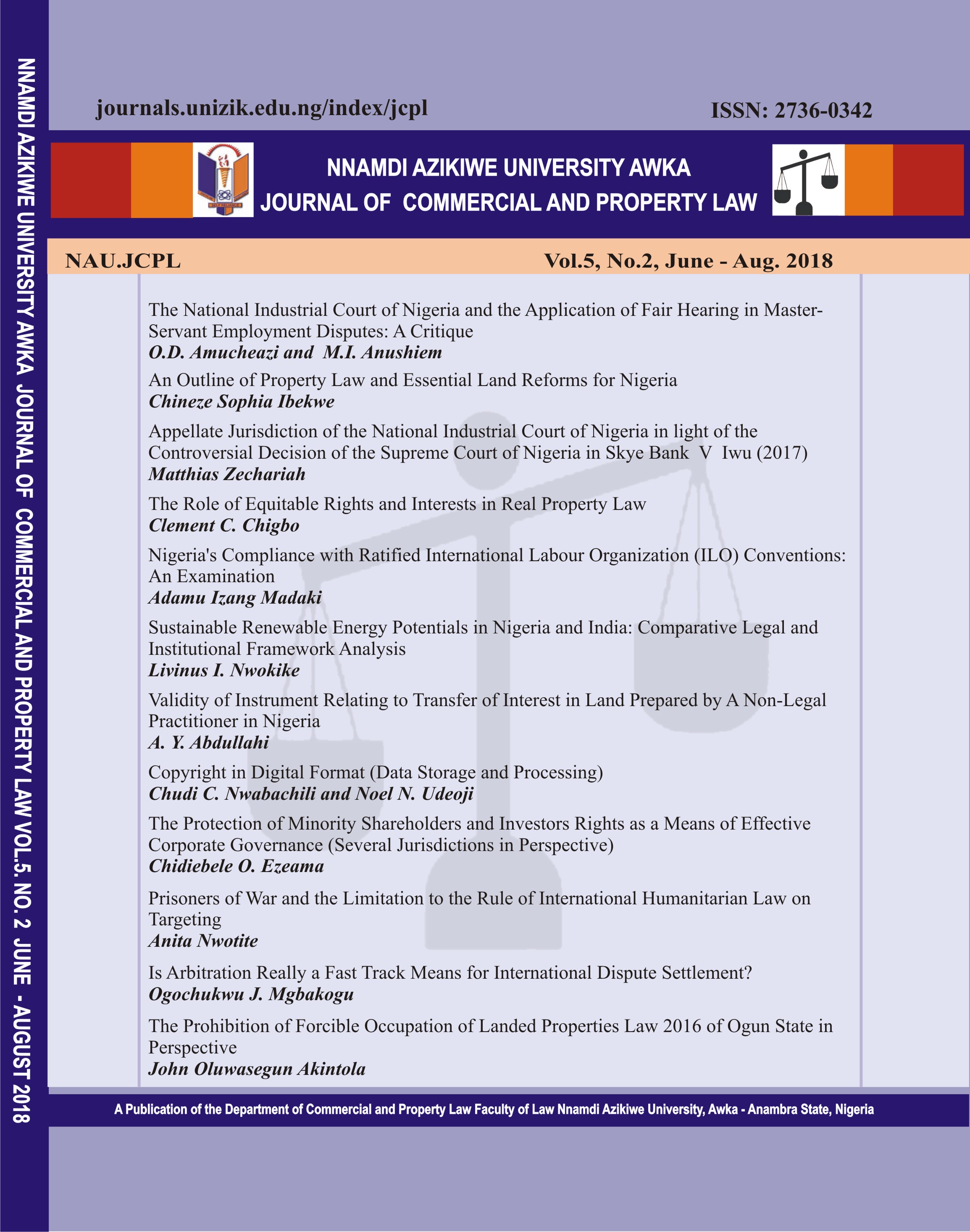 Downloads