COPYRIGHT IN DIGITAL FORMAT (DATA STORAGE AND PROCESSING)
Keywords:
Digital Manipulation, Moral Rights, Computer Output, Test of Originality, Digital format, Database Copyright
Abstract
Having established in previous article (Digital Infringement and Administration of Copyright in Nigeria) that the technologies raising serious issues for copyright and its laws are those related to storage, identification and transmission or distribution of works held in digital format, this article aims at taking a cursory look at protection of works of computer storage and output as applicable in United Kingdom. The copyright originality concept, which was prompted by databases, is a subject of controversy. Though the importance of databases as a commercial phenomenon in their own right is not only a necessity but have found expression in the letters of the law, the importance of this need has also been reinforced by the fact that most Member States have refused to abandon their inglorious test of originality in its definition of works of digital format eligible for copyright. The originality test practically requires such protectable work to be the product of personal intellectual creativity. This paper makes the assertion that the requirements for protection of work held in digital format should not be hinged on personal intellectual creativity, which the creativity standard is rather too high, but that digital work resulting from an exercise in skill, labour and judgement will and should be protected.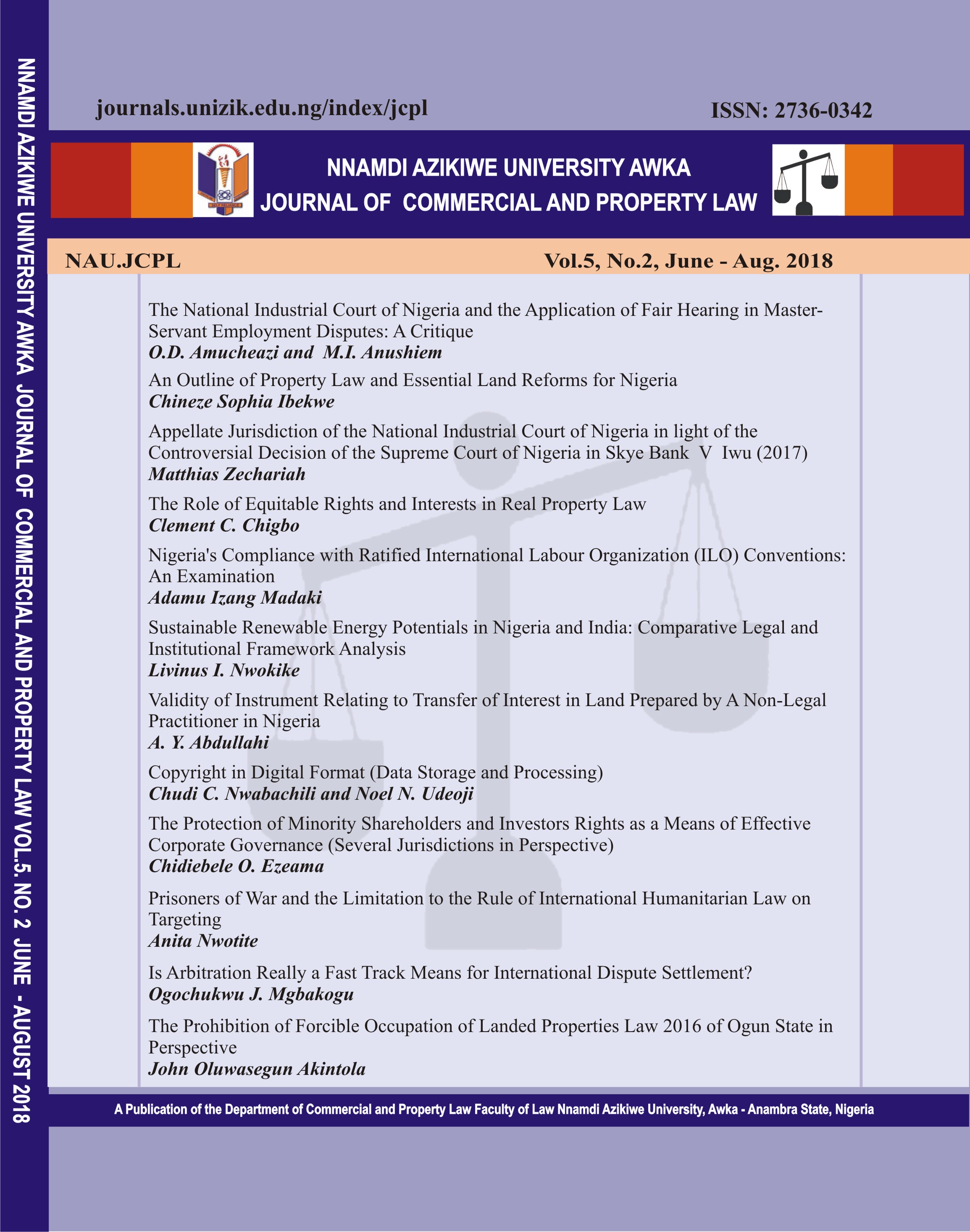 Downloads