THE PROTECTION OF MINORITY SHAREHOLDERS AND INVESTORS RIGHTS AS A MEANS OF EFFETIVE CORPORATE GOVERNANCE (SEVERAL JURISDICTIONS IN PERSPECTIVE)
Keywords:
Principles of Corporate Governance, Protection of Minority Shareholder`s Rights, Comply or Explain, the SOX Act, Corporate self-regulation, the Company and Allied Matters Act
Abstract
The concept of lifting the veil of incorporation is an important element in the effective governance of corporate entities because it allows natural persons rather than corporate entities are held liable for negligent acts performed during their day to day operations as executives and management staff of companies. This executive class too often passes the financial brunt of wrong decisions, uncalculated management risks, and avoidable losses incurred by the company to the uninformed shareholders. Adopting the doctrinal, analytical and comparative research methodologies, this article will examine several strategies formulated by various jurisdictions aimed at ensuring the protection of minority shareholder`s rights. It will dissect several corporate governance rules, pin pointing particular regulations that are aimed at protecting the interests of minority shareholders and investors, particularly recent developments in the corporate governance laws of Nigeria. Stipulated scenarios under the new rules, where the opinion of shareholders is a condition precedent before major decisions are taken will be highlighted and avenues offered by these rules and regulations to aggrieved minority shareholders will be discussed. Finally, this work will suggest the best applicable rules that offer sufficient protection for minority shareholders and investors having compared the different rules guiding corporate governance in the United Kingdom and the United States, China and the OECD Countries.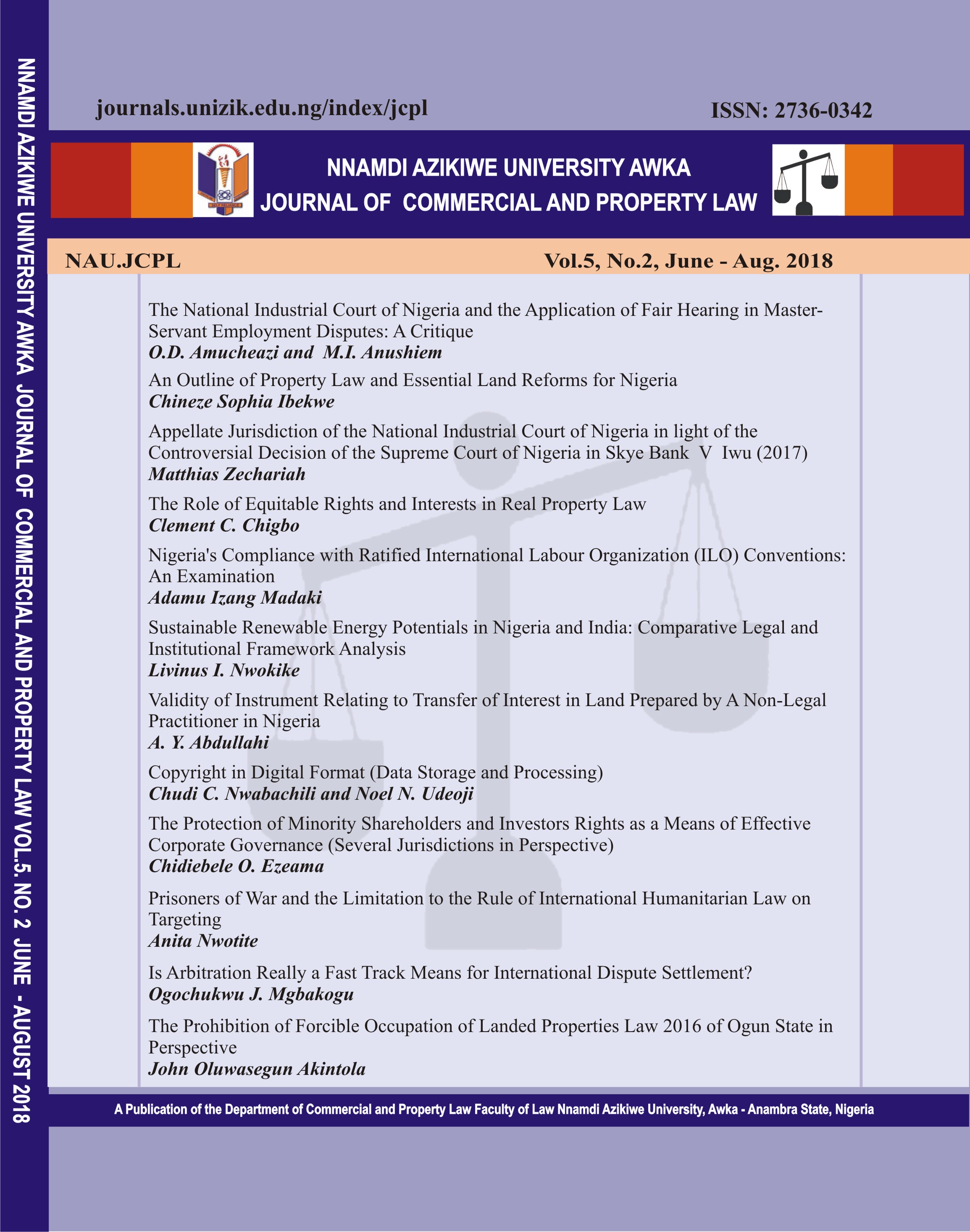 Downloads