PRISONERS OF WAR AND THE LIMITATION TO THE RULE OF INTERNATIONAL HUMANITARIAN LAW ON TARGETING
Keywords:
International Armed Conflict, Targeting, International Humanitarian Law, Combatant, Prisoners of War
Abstract
This Article argues that although International Humanitarian Law generally recognizes combatants as legitimate targets of military operations, this does not however extend to situations where such combatants have been made prisoners of war. The limit set on targeting among other things, serves the purpose of balancing the necessities of war against concern for humanity. The focus of this Article is to examine the limit to the rule on targeting in International Humanitarian Law with special emphasis on prisoners of war. It specifically explores prisoners of war as a subject of protection in International Humanitarian Law especially when considered against the backdrop that they no longer constitute military threat to the adverse Party. To achieve this end, reference is largely made to the Geneva Convention Relative to the Treatment of Prisoners of War, 1949; and the Protocol Additional to the Geneva Convention, 1949, and Relating to the Protection of Victims of International Armed Conflict, 1977. Resort is also made to case-law authorities relevant to the subject matter. The Article finds that the general principle that combatants are legitimate targets of military operations is often over stretched to the detriment of the spirit of International Humanitarian Law. To address this challenge, this Article recommends strict adherence to the principle of distinction which restricts attacks only to persons and objects constituting military threat; and the stipulation of stricter penal sanctions for the violation of the said principle through an effective domestic law.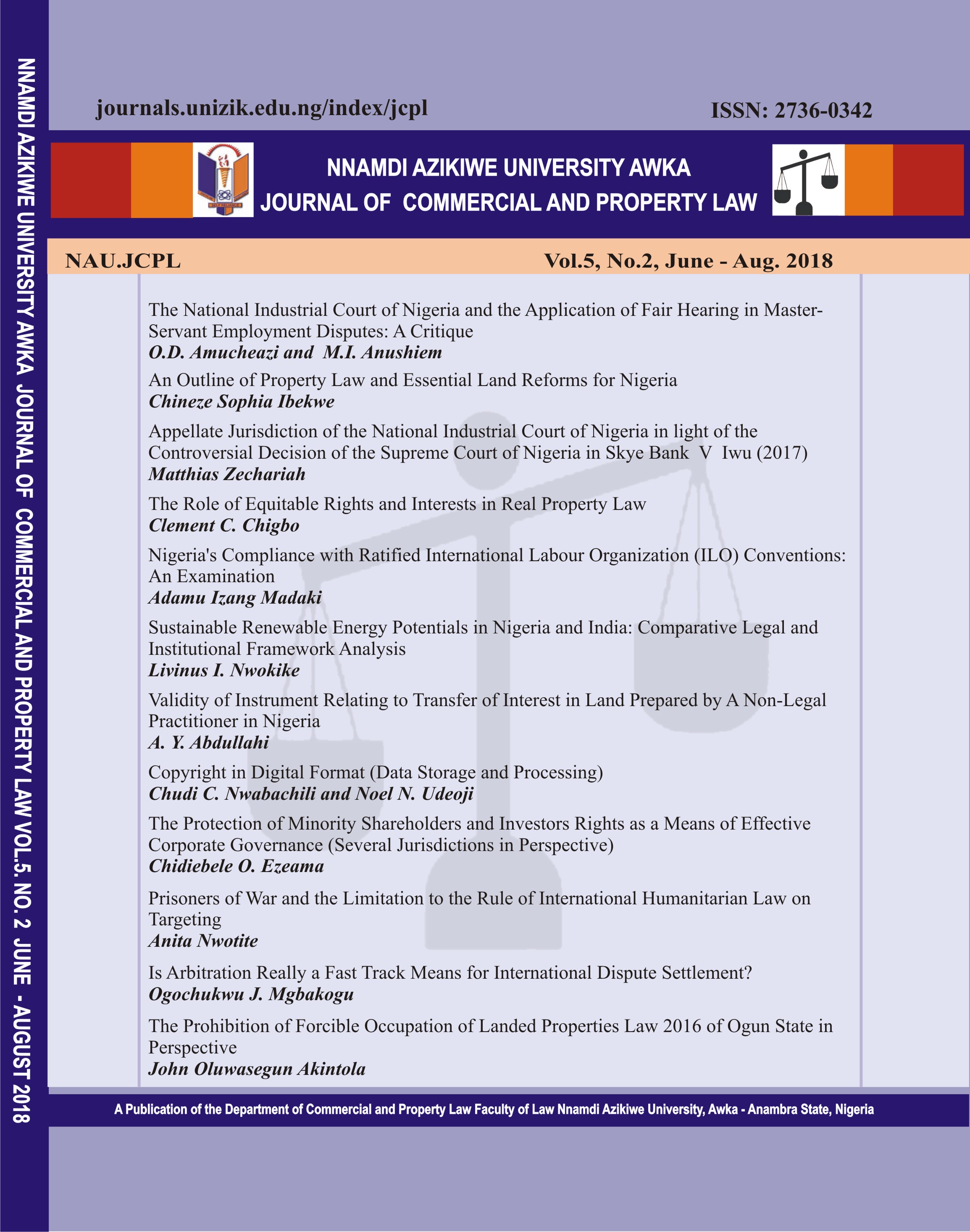 Downloads