IS ARBITRATION REALLY A FAST TRACK MEANS FOR INTERNATIONAL DISPUTE SETTLEMENT?
Keywords:
Role of National Courts in Arbitration, International Commercial Disputes, Shortcomings of Arbitration, Difference between Litigation, Arbitration
Abstract
It is an established fact that litigation has been the traditional method for settlement of disputes arising from transactions between parties. However, arbitration has become an increasingly preferred option for settlement of international disputes. The question today is whether the promise of arbitration is real or illusory. In this paper, a comparative analysis of litigation and arbitration is made. The work interrogates whether, despite its popularity as the best means for settlement of international commercial disputes, it can be said that arbitration has absolutely no flaws or disadvantages? This paper attempts to critique and highlight the challenges of arbitration showing why it fails as a fast track means of dispute settlement and what can be done to restore its efficacy.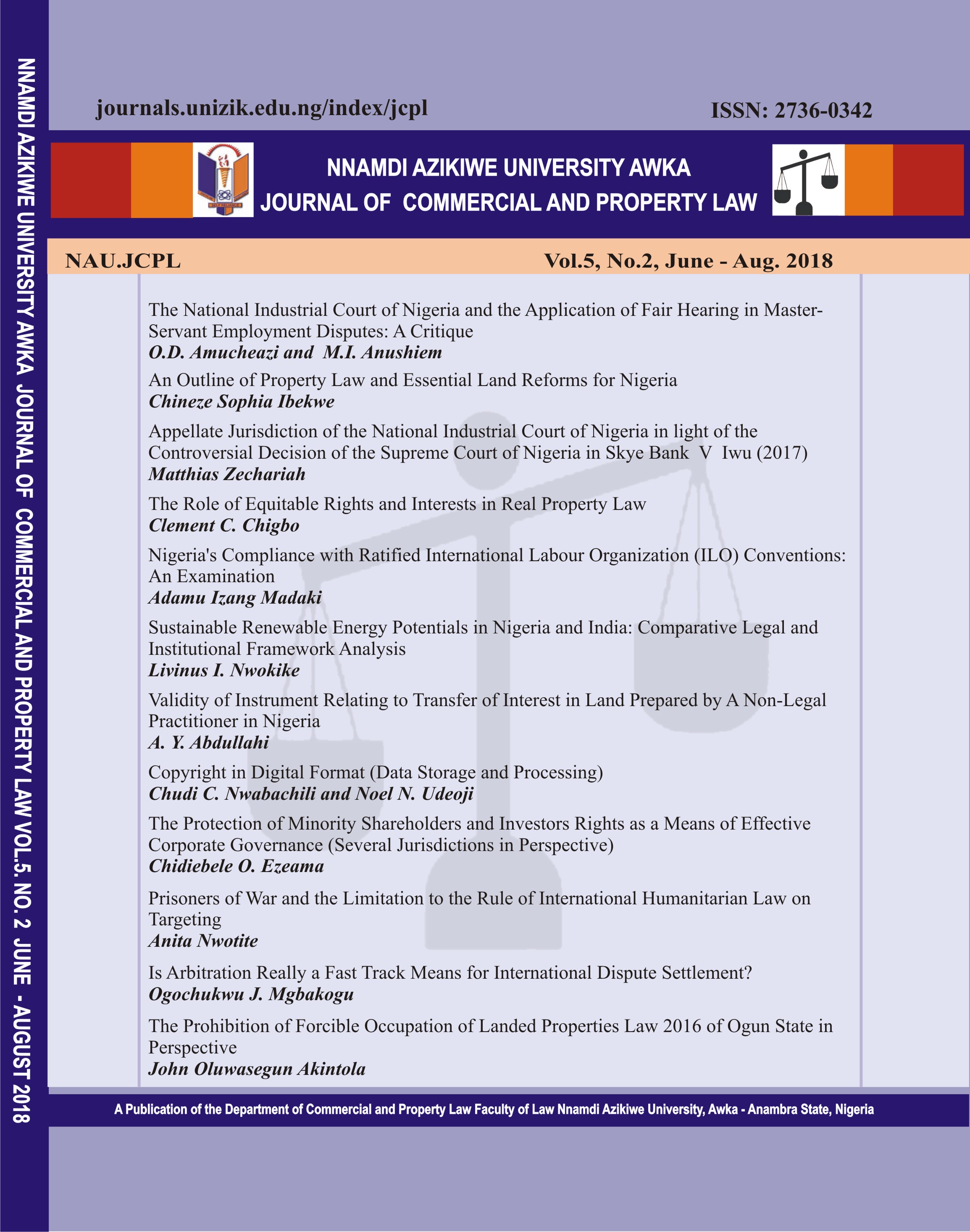 Downloads