THE PROHIBITION OF FORCIBLE OCCUPATION OF LANDED PROPERTIES LAW 2016 OF OGUN STATE IN PERSPECTIVE
Keywords:
Land Use Act, takeover of land, forceful entry, Omo Onile, Ogun State, Anti-Land Grabbing Law
Abstract
The Ogun State 'Prohibition of Forcible Occupation of Landed Properties Law' 2016, popularly known as the 'Anti-Land Grabbing Law' was enacted to checkmate the activities of the Land grabbers in various parts of Ogun State. Before the enactment of this Law, it was a common sight for people commonly called Omo Onile's to violently enter, seize and take over or sell other people's land. These activities of the so-called land grabbers often resulted into bloody clashes, loss of limbs, loss of lives, destruction of the properties and most times causes restlessness in the community where the property is located. This work examines the pre and post enactment period of the Law and examines whether the law is in conflict with any other law in Nigeria particularly the Land Use Act of 1978 which is the major law on Land in Nigeria.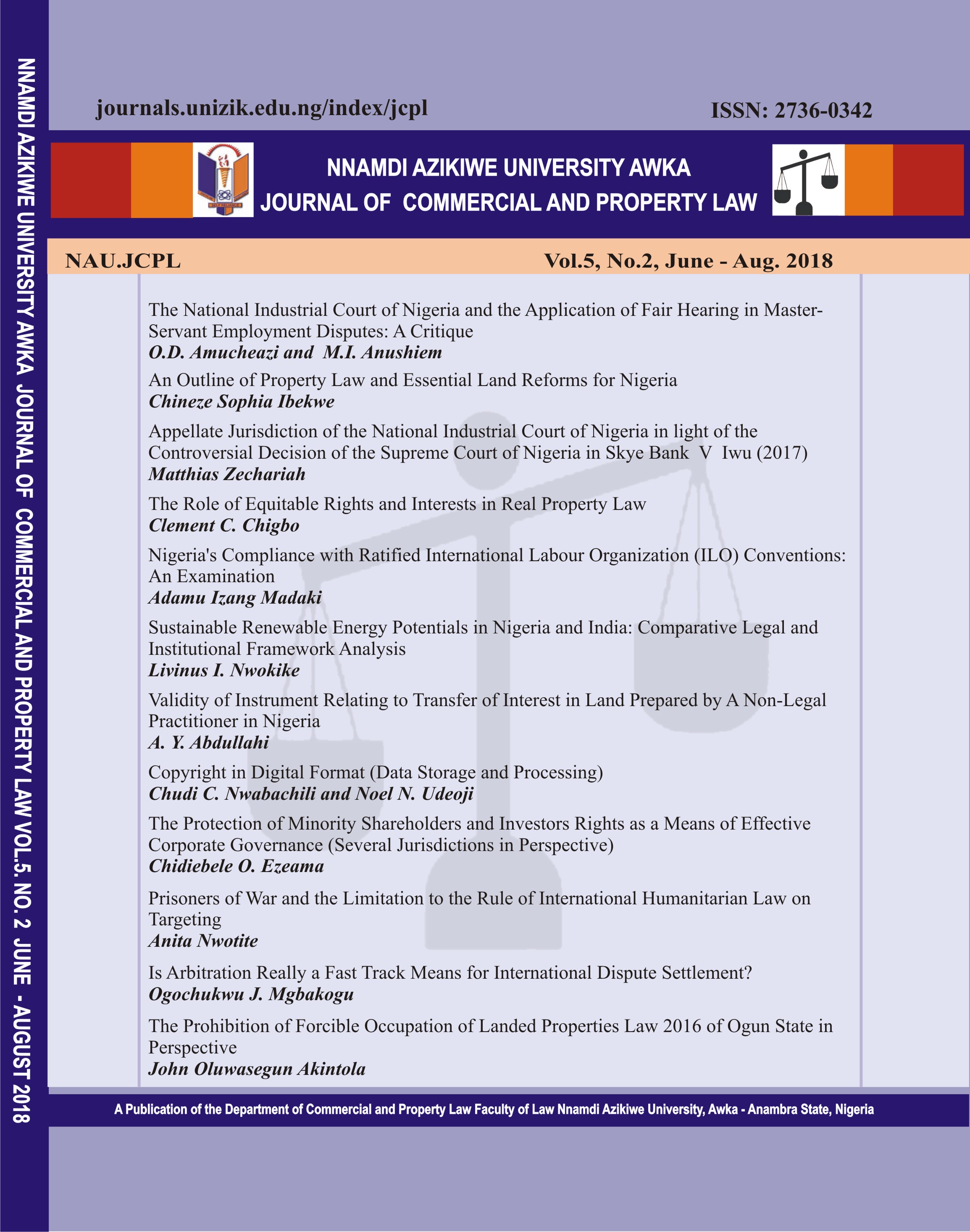 Downloads