REVISITING A CRITIQUE OF THE CULTURAL AND OTHER PRACTICES THAT IMPEDE CHILDREN'S RIGHTS IN NIGERIA
Keywords:
Child Rights, Culture and Superstition, Poverty, Ignorance and Illiteracy, Nigeria, Child Abuse
Abstract
This paper was inspired by the increasing prevalence of the abuse of children's rights in Nigeria. It is an extended version particularly in terms of the numerous footnotes.  It looked at the Child Right Act especially its numerous provisions which promised a lot for the child - almost 'paradise.' Sadly on close scrutiny in terms of the viability and realities on ground, we found that there are cultural and other degrading practices like maternal and infant mortality; belief in witchcraft; female genital mutilation  (FGM); child marriage; open defecation; Almajirisystem; domestic violence, child abuse, and neglect of children in the Penal System which made realisation of the rights of children almost a mirage or dream. Underlying challenges, particularly poverty and illiteracy were explored, government response was highlighted and recommendations made.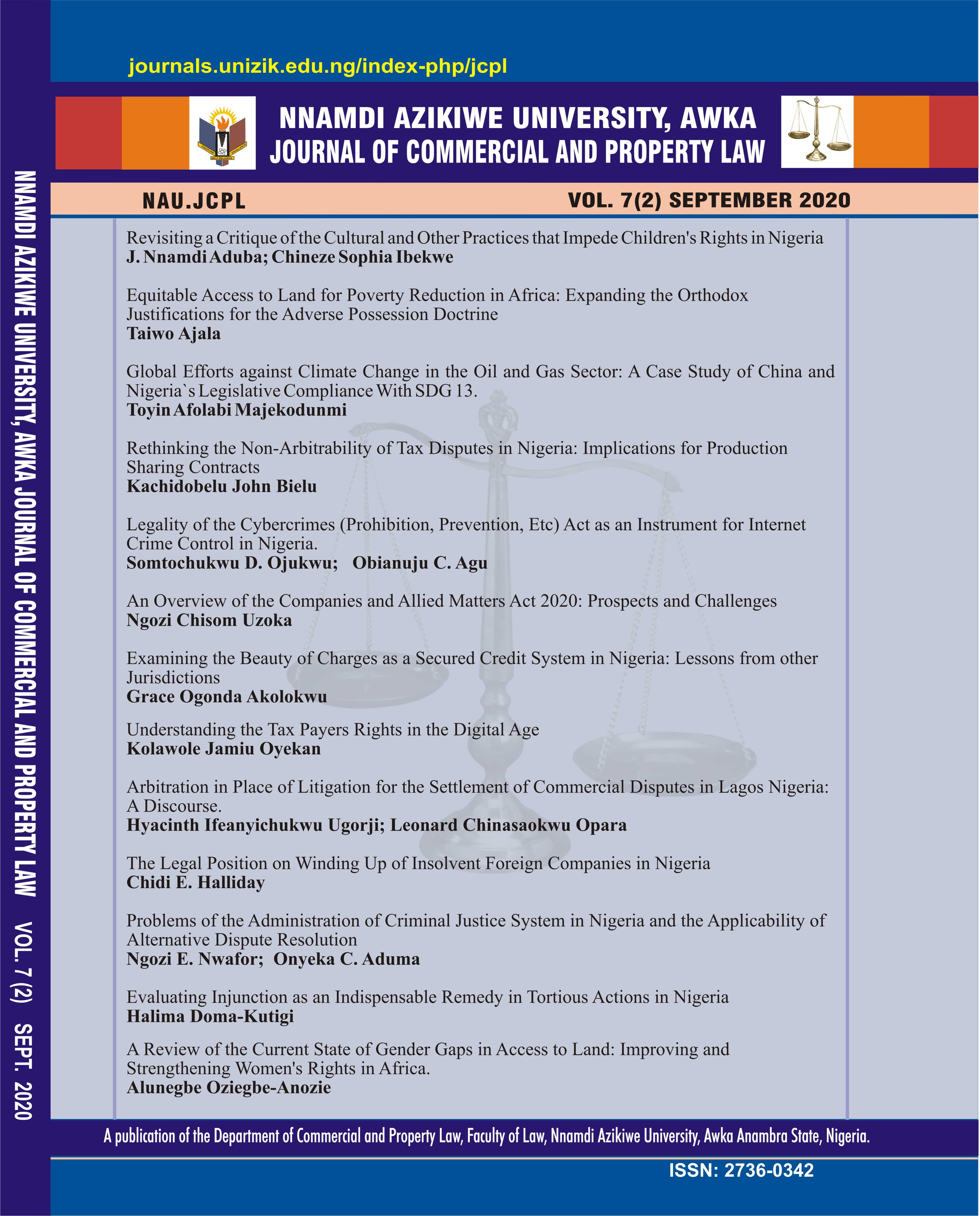 Downloads