EQUITABLE ACCESS TO LAND FOR POVERTY REDUCTION IN AFRICA: EXPANDING THE ORTHODOX JUSTIFICATIONS FOR THE ADVERSE POSSESSION DOCTRINE
Keywords:
Access to land, Adverse possession, limitation statute, acquisitive prescription, poverty reduction
Abstract
There is a relationship between lack of access to land and poverty in African countries. Poor people are mostly excluded from access to land. Since the dawn of post-colonialism in Africa, an enduring question has been how to achieve equitable access to land for poverty reduction and sustainable livelihoods. Adverse possession doctrine allows the transfer of title to land to a person occupying land without the owner's consent throughout a period of time prescribed by a limitation statute. In spite of the justifications for the doctrine, there are critics that call for its abolition or substantial amendment. Critical questions are posed about the fairness and justice in a legal doctrine that rewards a wrongful, or even criminal, act of trespass that ought to be sanctioned. The criticisms are now finding more meanings in the contexts of constitutionally entrenched right to private property, and the introduction of title registration system. Thus, adverse possession doctrine may be potentially drowned by the growing criticisms that reference these realities, unless a more utilitarian justification is advanced for its continued application. The objective of this paper is to propose an access to land justification for adverse possession doctrine in African countries.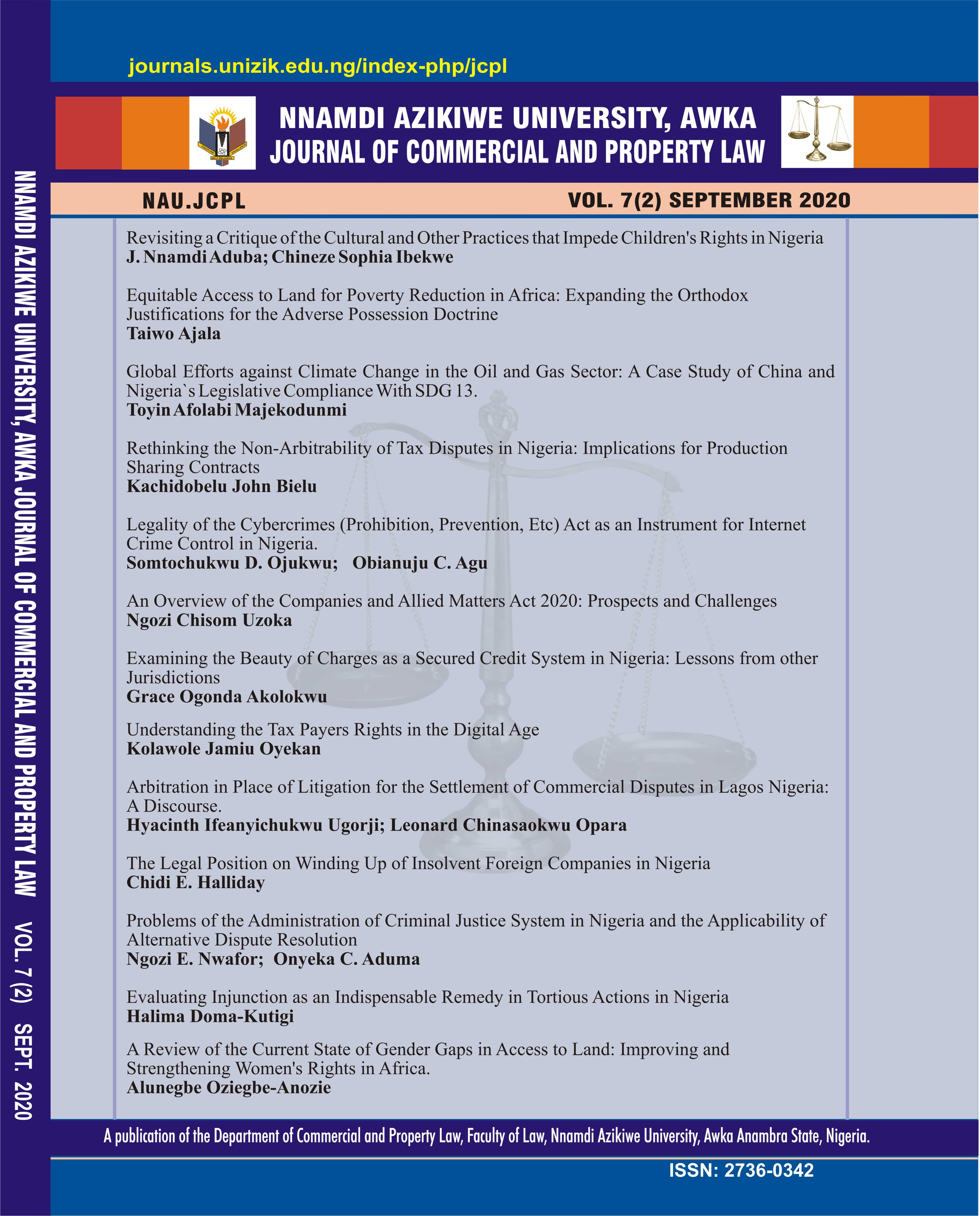 Downloads