GLOBAL EFFORTS AGAINST CLIMATE CHANGE IN THE OIL AND GAS SECTOR: A CASE STUDY OF CHINA AND NIGERIA`S LEGISLATIVE COMPLIANCE WITH SDG 13
Keywords:
Sustainable Development Goal (SDG), Nationally Determined Contribution (NDC), United Nation Framework Convention and Climate Change (UNFCCC)
Abstract
Economic development and social progress ought to rank hand in hand with a healthy environment. This, perhaps, is theobjective behind the conception of Sustainable Development Goal (SDG) by the United Nations` General Assembly in the year 2015. Goal 13 of the SDG, which is of paramount interest to this paper, is about sustaining the climate and prevent ugly occurrence of climate change for bad, and which UN member states, especially, oil producing member states are expected to use as guide to frame their dealings in petroleum resources with multinational companies. It is, however, disappointing that nations of the world, including Nigeria, have prioritised economy, technological, industrial and social developments over ecologically balanced environment as enunciated by goal 13 of SDG. For instance, there has been no emergence of new set of legislations or policies reflecting serious commitment to incorporate climate change prevention or mitigation into Nigeria's national life. This paper is interested in the extent of compliance of an oil producing nation like Nigeria with goal 13 of SDG especially in its oil and gas dealings with a country like China which is the second largest economy and one of the major importers of petroleum resources from Africa.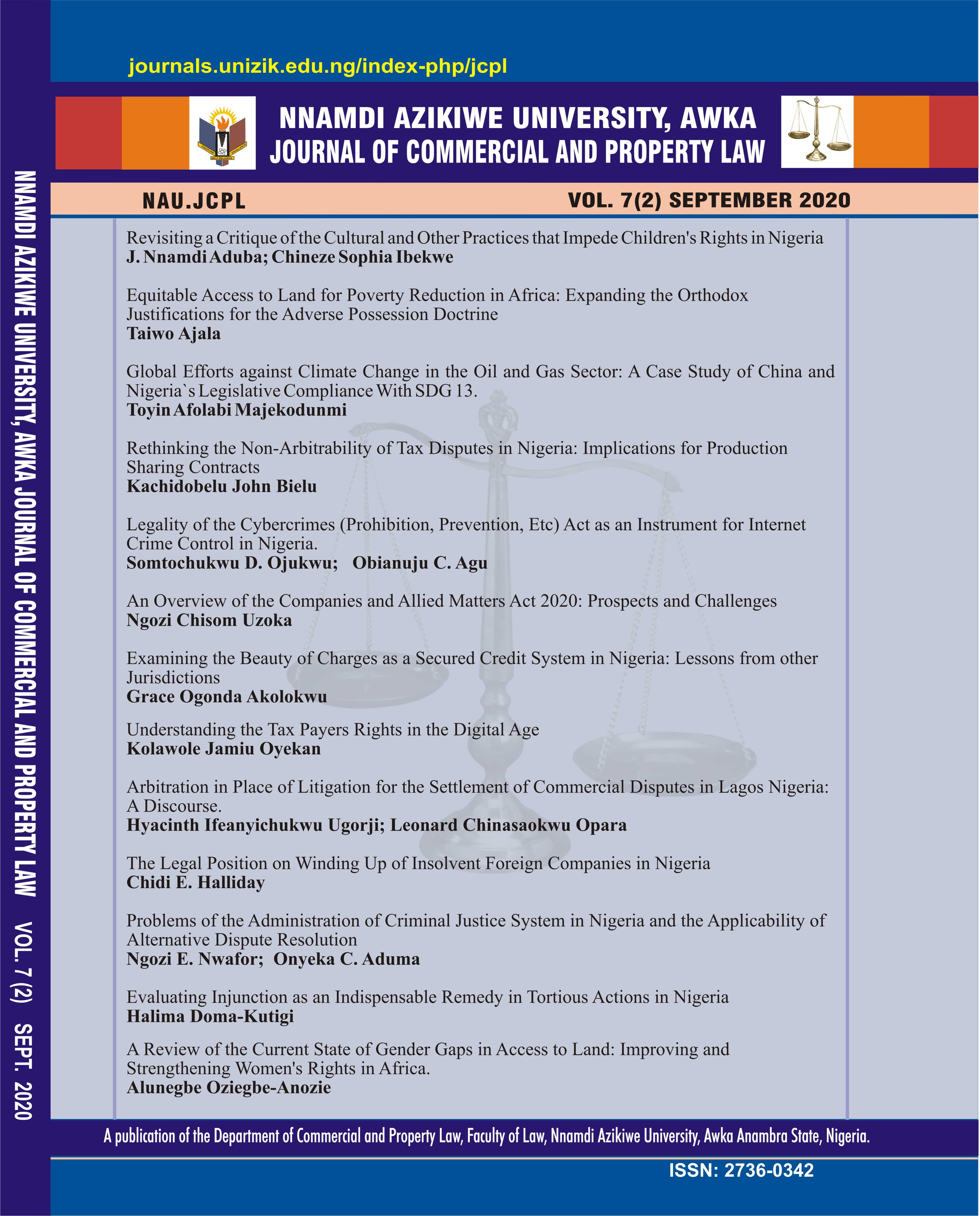 Downloads