LEGALITY OF THE CYBERCRIMES (PROHIBITION, PREVENTION, ETC) ACT AS AN INSTRUMENT FOR INTERNET CRIMES CONTROL IN NIGERIA
Keywords:
Nigeria Cybercrimes Act, Internet, cybercrime
Abstract
As the rate of Internet use rises across the world, there has also been a concomitant rise of abuse in its use. Abuse has become rampant as Internet offers near unrestricted accessibility and is designed to work without the kind of gatekeepers that exist in traditional media of communication. This situation has raised concerns at the national and international levels of governance, necessitating the enactment of specific statutes and instruments for the regulation and control of Internet crimes. Nigeria is one of the countries that has specific legislation on Internet crimes with the enactment of Cybercrimes (Prohibition, Prevention, Etc) Act which creates strict standards in the use of Internet as well as offences which are specific to use of Internet and electronic devices in general. This work made a critical review of the position of the law on the legality or otherwise of the Act, making reference to decisions of the courts in cases where the constitutionality of the Act has been challenged in courts.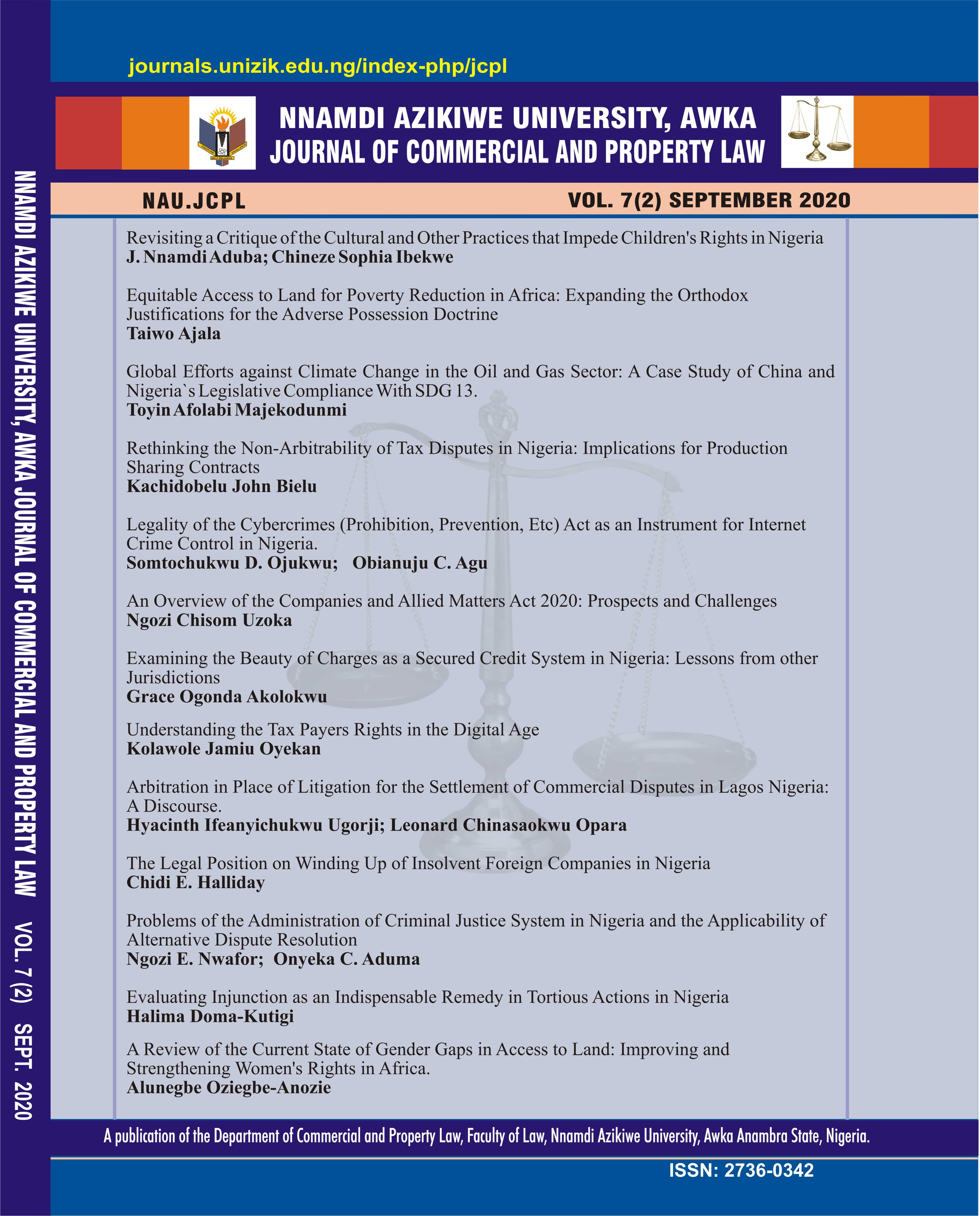 Downloads