AN OVERVIEW OF THE COMPANIES AND ALLIED MATTERS ACT 2020: PROSPECTS AND CHALLENGES
Keywords:
Nigerian Corporate Law, Companies, Companies Legislation, Company Law Reform, CAMA
Abstract
The Companies and Allied Matters Act 2020, is Nigeria's major and most significant business legislation in three decades. This piece of legislation repealed and replaced the Companies and Allied Matters Act of 1990. The latter hindered business development and limited foreign investment in Nigeria. The objective of this paper is to highlight and analyze the new provisions of the law and forecast its implications for businesses in Nigeria. The doctrinal method of legal research was adopted in this paper. The paper finds that the extant new law introduced novel provisions that are in line with international best practices. The paper concludes by stating that law-making process must be timely, robust and consistent with present day realities.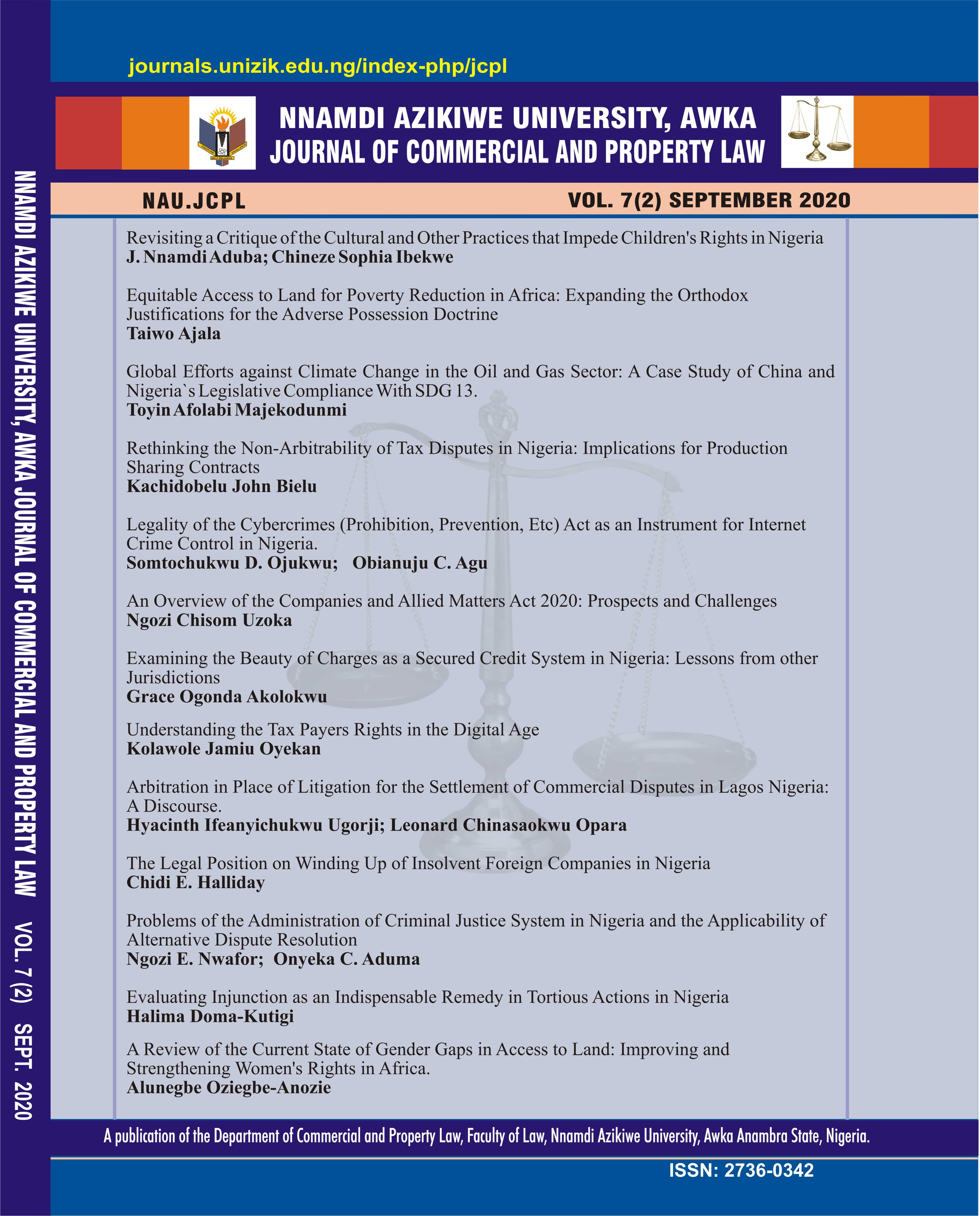 Downloads