EXAMINING THE BEAUTY OF CHARGES AS A SECURED CREDIT SYSTEM IN NIGERIA: LESSONS FROM OTHER JURISDICTIONS
Keywords:
Nigeria, Charges, Mortgages, Credit Securities
Abstract
This paper examined charges as a secured credit system in Nigeria as well as in three other countries in Africa. It argued that a charge is a better form of secured credit transaction which embodies the essence of a regular mortgage transaction while jettisoning aspects that limit the debtor/chargor from optimal use of the property and at the same time, guaranteeing that the creditor's interest in the property remains protected during the subsistence of the agreement. Adopting the doctrinal method of research which examines legal instruments and data, this paper found that charges have over time been muddled up and presented in different fora as mortgages. Some statutes in Nigeria cause this apparent confusion by using both terms interchangeably and failing to define charges or specify modus operandi for their use. This work concludes that a Charge presents certain special features which distinguish it from the English mortgage transaction and which present it as the beautiful bride of secured credit transactions. There is need for more scholarship on the nature, operation and enforcement of Charges and better legislative input from the States' legislative houses to guarantee more effective use of Charges for secured credit transactions in Nigeria.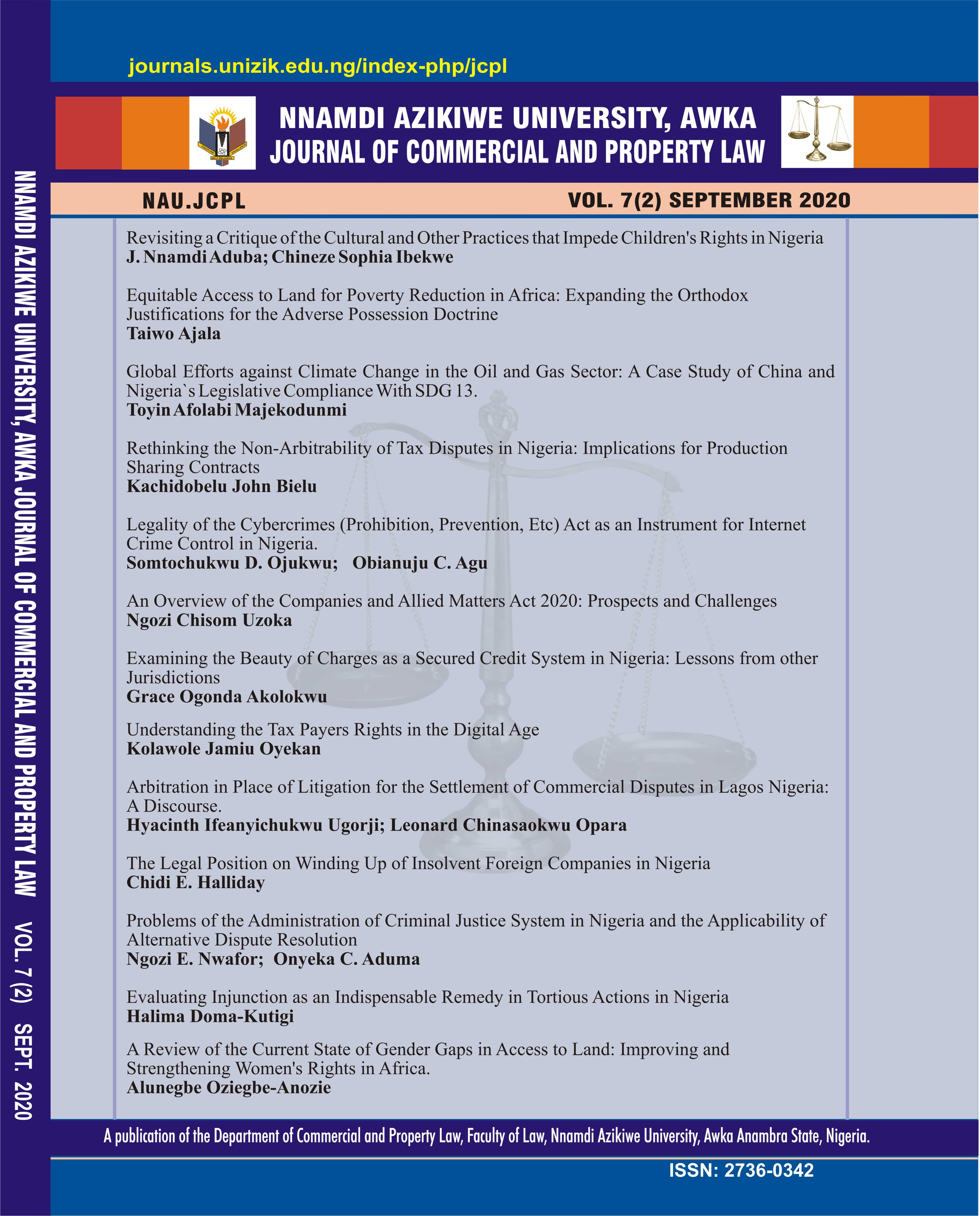 Downloads