UNDERSTANDING THE TAX PAYERS RIGHTS IN THE DIGITAL AGE
Keywords:
Statutes, Tax Authority, Rights, Government
Abstract
This paper discusses the main rights of taxpayers in the Nigerian tax system.  Unlike what obtains in countries like the USA and Australia, the rights of taxpayers are not expressly provided for in any statute in Nigeria. It appears instead that the right is embedded in various statutes including the Constitution.  The paper looks at the powers of the tax authorities that affects taxpayers' privacy and liberty. A good tax laws should be couched in such a way that will promote respect, mutual trust, and cooperation between the taxpayers and the government. Consequently, the paper concludes that there is a need for taxpayers' rights to be strengthened and legislated upon without compromising the ability of the tax authorities to assess and collect tax.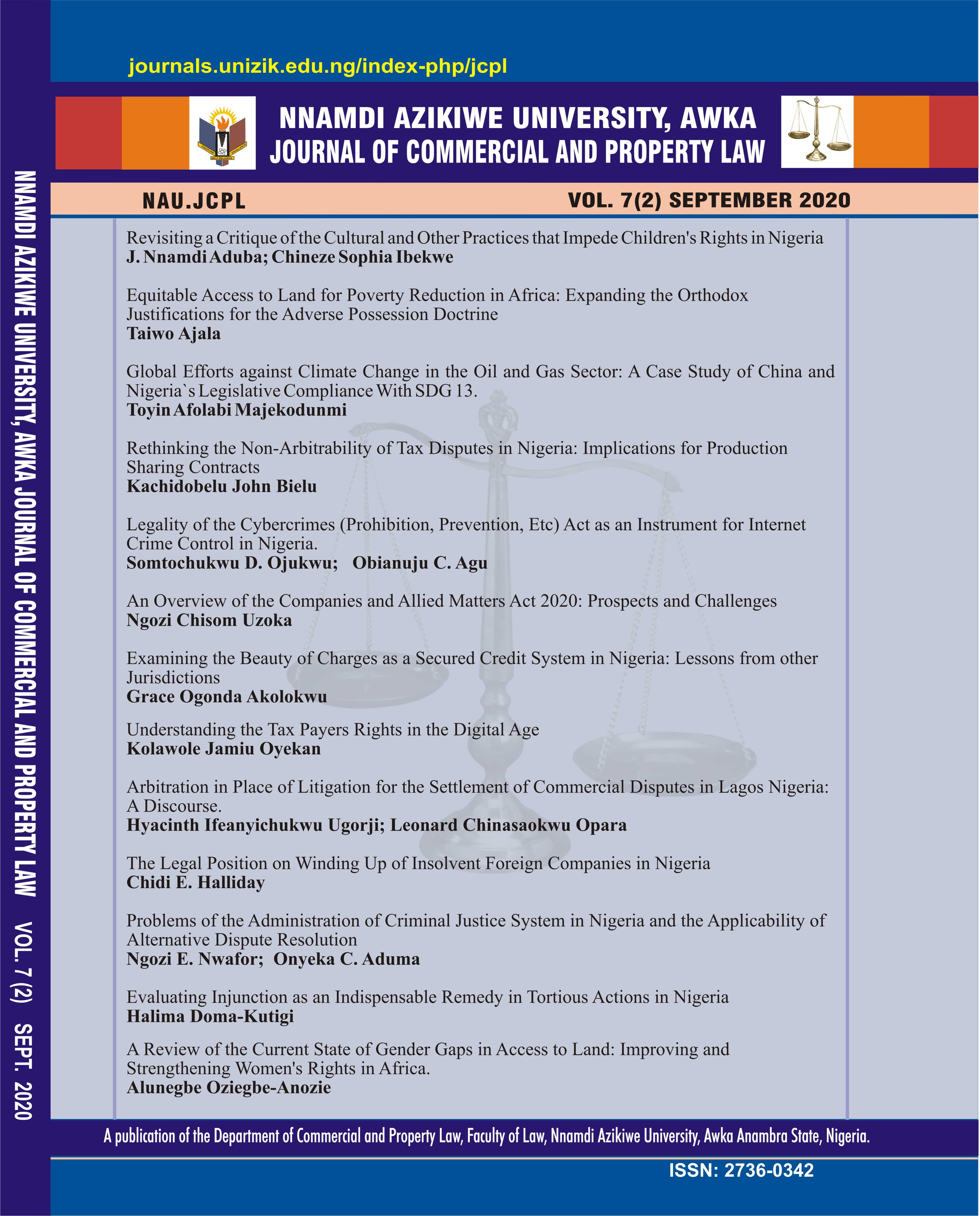 Downloads