ARBITRATION IN PLACE OF LITIGATION FOR THE SETTLEMENT OF COMMERCIAL DISPUTES IN LAGOS NIGERIA: A DISCOURSE
Keywords:
Litigation and Nigeria, Commercial Disputes Settlement, Arbitration
Abstract
Conflict of interests among parties in commercial activities as in other facets of human endeavours can occur in various circumstances and comes out with different consequences on the parties when the issues are adjudicated upon and judgment given by courts. The most observed issue in commercial disputes is the reluctance of parties, especially foreign businessmen to submit their disputes and themselves to foreign courts for determination. In Nigeria, civil courts have remained the traditional and popular venue for the resolution of the large volumes of commercial disputes that occur in her various cities including Lagos. The article focuses on canvassing for adoption of arbitration in settlement of commercial disputes that occur in Lagos State in lieu of litigation. It is a desktop research that examines the main existing legal processes of resolving commercial disputes in Lagos State. The article recommends the actors and stakeholders in the commercial sector to understand properly the details of arbitration of commercial disputes especially its contributory effectiveness in the dispute resolution frameworks, that arbitration can be used to settle disputes in commercial transactions. This will encourage better planning and administration of the justice system of Lagos State by strengthening the effectiveness of arbitration for the survival of businesses in the state.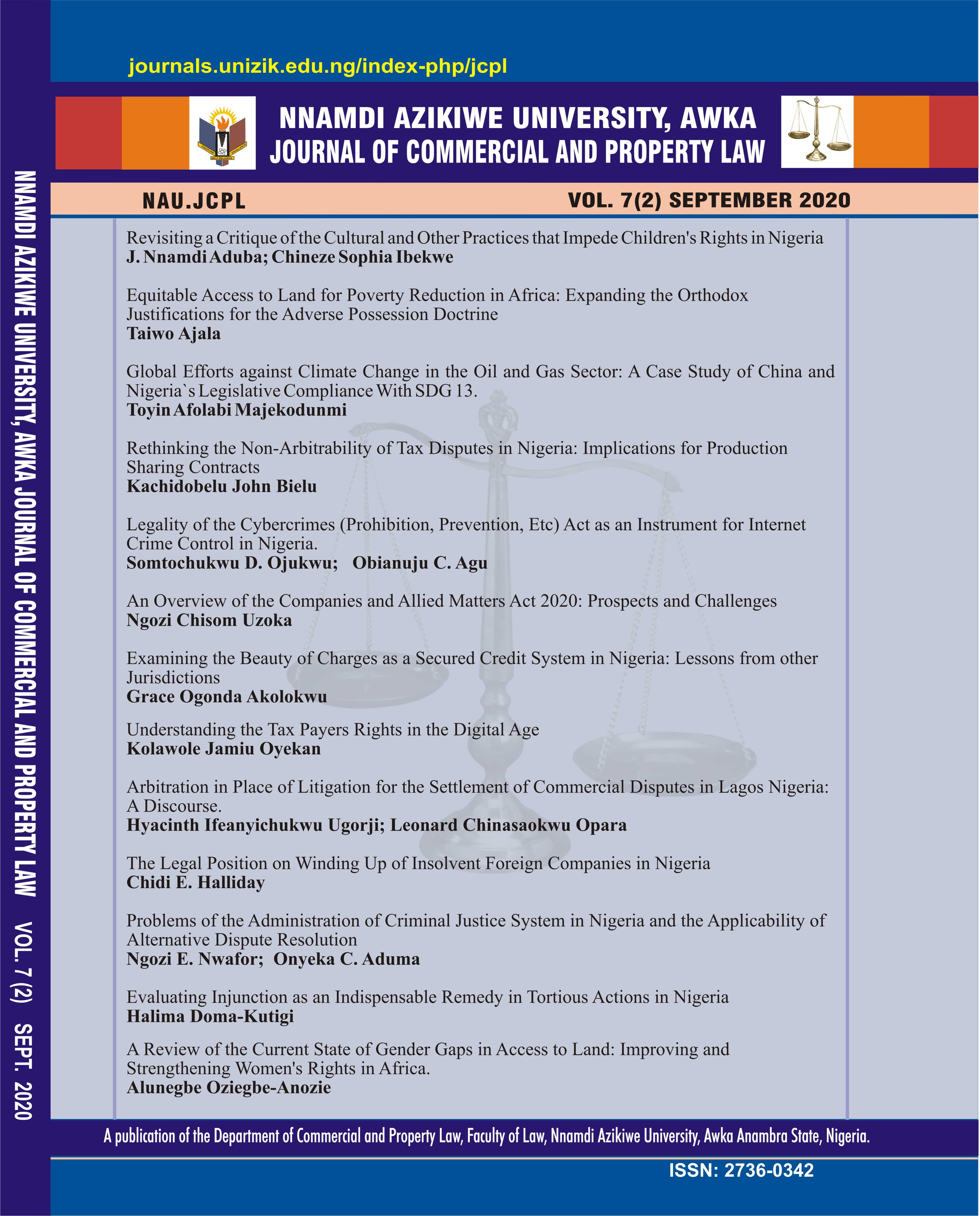 Downloads