THE LEGAL POSITION ON WINDING UP OF INSOLVENT FOREIGN COMPANIES IN NIGERIA
Keywords:
Winding up, Insolvency, Foreign Company, Business, Capital
Abstract
Registered companies remain veritable vehicles for carrying out business activitiesand generally depend on both equity capital and loan capitalto fund their undertakings. Although equity capital is the more convenient form of capital, it is never sufficient, hence the resort to loan capitalover time. One of the ways of recovering loan capital when there is default on the part of the borrower is through winding up proceedings. Winding up is a process for bringing the existence of a company to an endand which if possible, ensures that before the company ceases to exist, all its outstanding obligations are met, with surplus assets, if any, distributed to the members according to their agreed entitlements. In Nigeria, the primary legislation on winding up of companies is the Companies and Allied Matters Act 2020 and the Companies Winding up Rules. While the application of the above-mentioned legislation in winding up of companies registered under the extant laws in Nigeria is incontrovertible, it still arguable whether it can apply to foreign companies. This paper examines the legal position on winding up of insolvent foreign companies in Nigeria. The doctrinal research methodology was adopted. The conclusion of this paper is that foreign companies cannot bereadily wound up under the extant insolvency legal regime in Nigeria.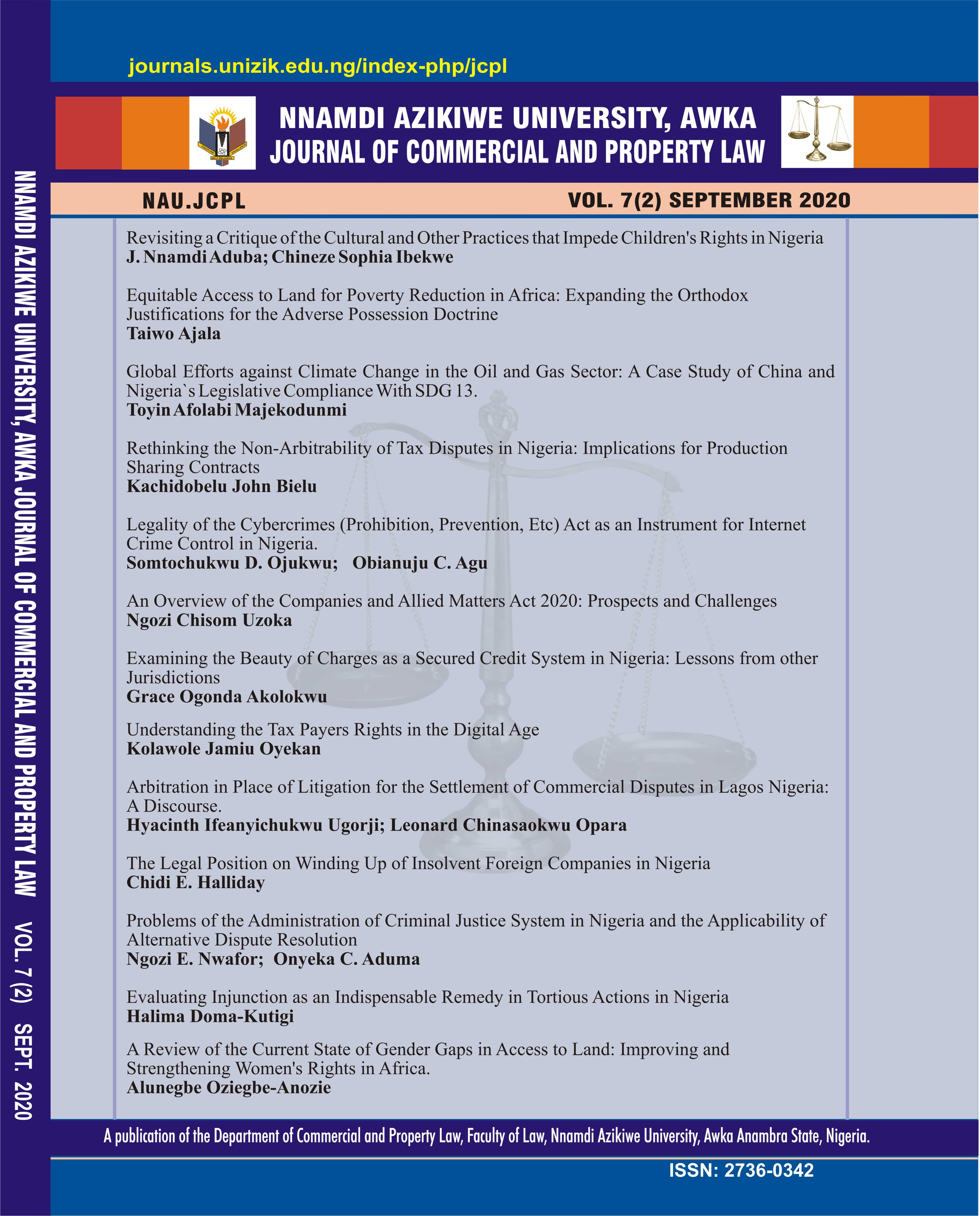 Downloads