PROBLEMS OF THE ADMINISTRATION OF CRIMINAL JUSTICE SYSTEM IN NIGERIA AND THE APPLICABILITY OF ALTERNATIVE DISPUTE RESOLUTION
Keywords:
Litigation, ADR, Criminal Justice System, Plea bargain, Compounding, Restorative justice
Abstract
The use of Alternative Dispute Resolution (ADR) processes in criminal matters is a relatively new phenomenon and the increased interest in the application of ADR processes to the criminal justice was borne from a general dissatisfaction with traditional adversarial methods of dispute resolution. The Nigeria criminal justice system is characterized with unnecessary adjournment and delays as a result of the flood of litigation overflowing its dockets as the demand for adjudication exceeds the capacity of the Courts to deliver justice in a timely manner. The prisons are congested and in highly deplorable conditions. This paper examines the application of ADR mechanisms insolving these problems of the administration of criminal justice system in Nigeria. ADR has the potential become a key tool for improving the poor state of criminal justice delivery in the country.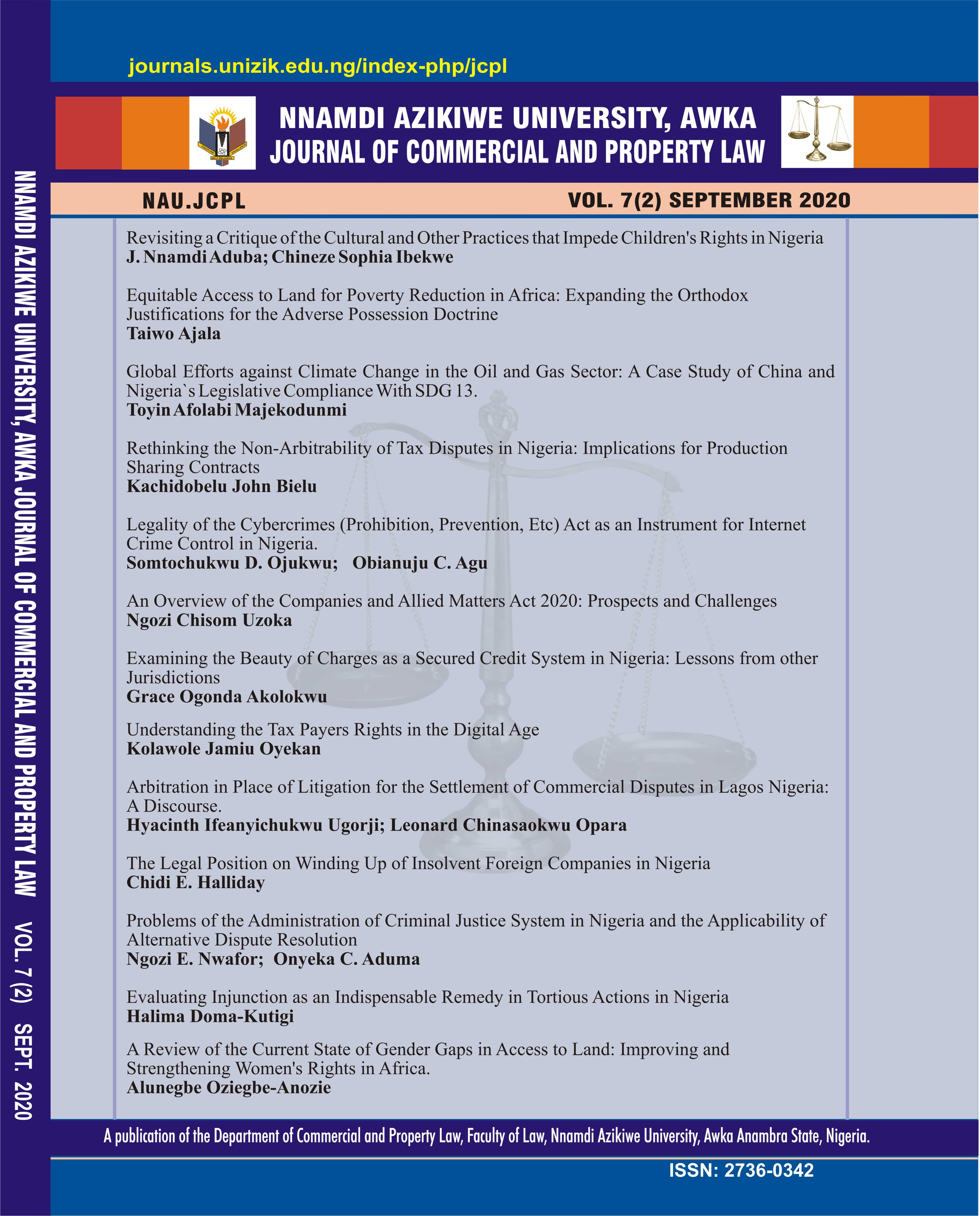 Downloads