EVALUATING INJUNCTION AS AN INDISPENSABLE REMEDY IN TORTIOUS ACTIONS IN NIGERIA
Keywords:
Injunction, equity, tort, court, Nigeria
Abstract
Applications made for injunctions are by far the most poignant and most highly contested interlocutory proceedings in modern day civil litigation. This article considers how injunctions have been readily granted as remedy by Nigerian Courts in connection with torts committed against persons and property. By exploring Case law and Statutory law on the remedy of injunction, and by appraising the body of existing literature on the remedy, this paper highlights the nature of injunction and its relevance as a foremost equitable remedy. The article finds that the remedy of injunction has immense potentials to effectively complement the shortcoming of the common law remedy of damages particularly in the torts of passing off, libel, nuisance, trespass, and other torts.  The article recommends that each case should be considered with regards to the circumstances surrounding it and caution must always be the watchword when an injunctive order is being considered.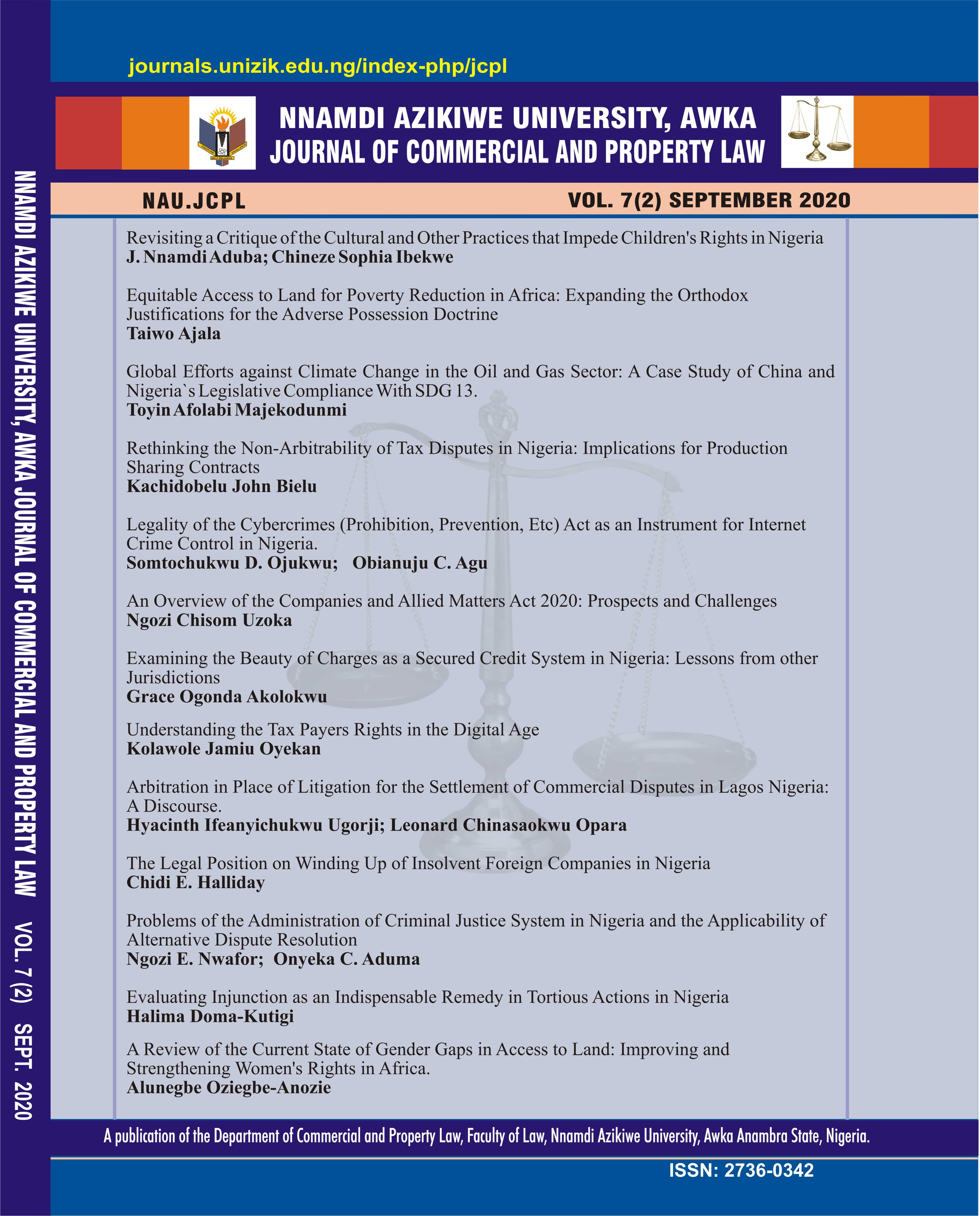 Downloads