A REVIEW OF THE CURRENT STATE OF GENDER GAPS IN ACCESS TO LAND: IMPROVING AND STRENGTHENING WOMEN'S RIGHTS IN AFRICA
Keywords:
Land, Access, Women's Right, Africa, Gender Gaps
Abstract
Every year, the United Nations celebrates the International Day of Rural Women. Women are recognised for their important role in improving agriculture and rural development across the globe. This is in commemoration of their joint efforts towards eradicating poverty where in so doing they shoulder the responsibilities of the farm in order to cater for their household needs as well as that of the community. International, regional and national laws in Africa recognise that women indeed have rights to own land however in reality, they have no land identity. This study aims at identifying and assessing some of the factors that continually affect women's access to land particularly in Africa. Adopting a doctrinal research methodology, the study finds that amongst several factors, the inheritance system and land law operative are major impediments. It therefore recommends a system that educates men and women, empowers them economically, ensures the enforcement of laws favourable to women's land rights, eradicates all forms of stigmatization and most importantly, reviews inheritance and land laws that affect women's access to land.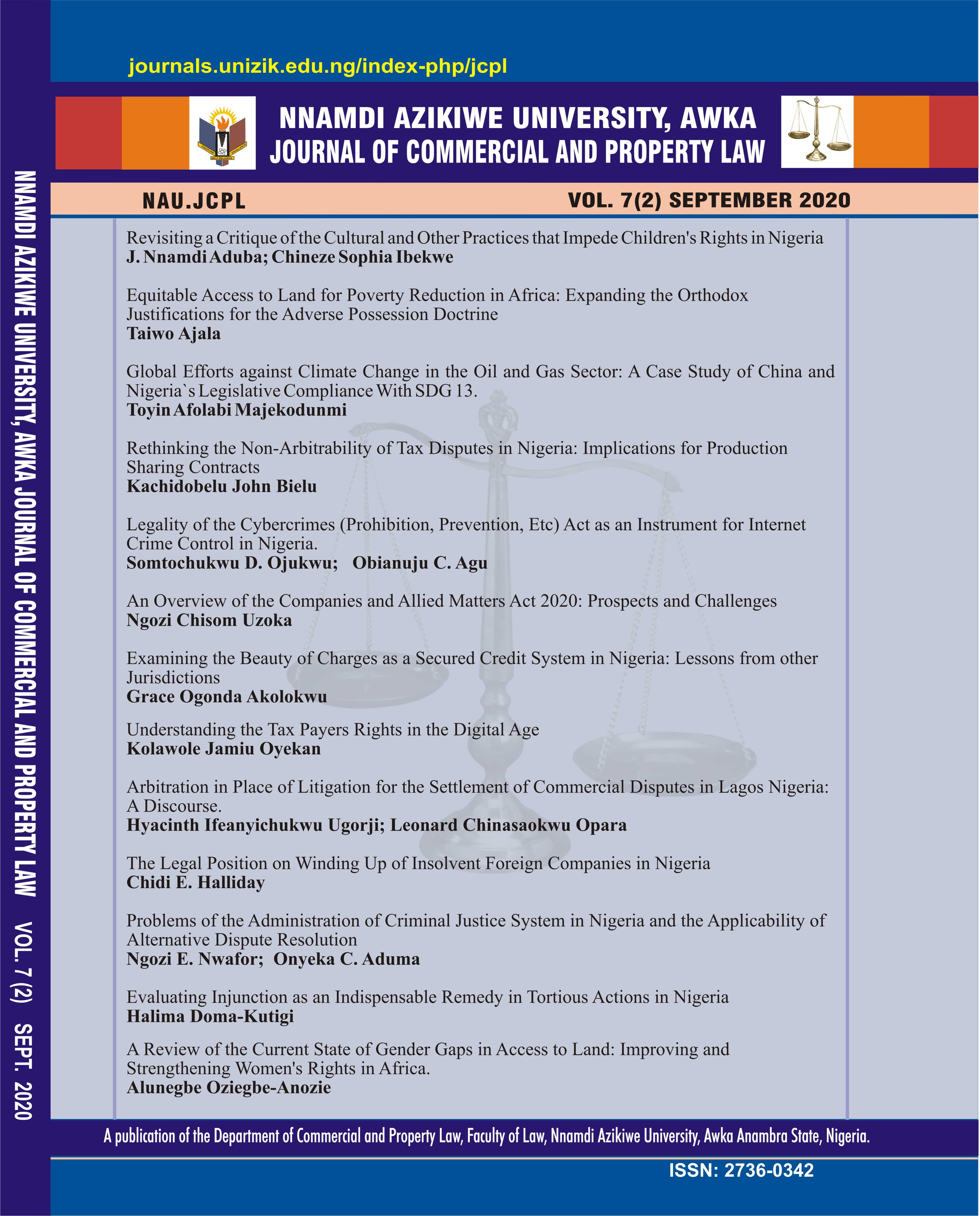 Downloads