ICT in the Administration of Justice: Challenges and Prospects for Labour and Productivity
Keywords:
Information Communication Technology (ICT), administration of justice, access to justice, computer literacy, cyber crimes, efficient court processes
Abstract
The use of ICT is considered one of the key elements to significantly improving the administration of justice. The availability of internet services, the possibility of consulting online legislation and case law, the use of electronic filing, the electronic exchange of legal documents and conducting hearings by video conference are only some examples that are spurring the judicial administrations around the world to rethink their current functions and activities. This article seeks to provide an overview of the ICT developments that have been applied in the administration of justice, their prospects and challenges. Instances of the use of ICT by other jurisdictions in the administration of justice will be examined and relevant lessons drawn for ways in which ICT can enhance the justice system in a country like Nigeria where illiteracy, insecurity, corruption, lack of training and lack of access to justice are all problems facing the justice system. The paper concludes that ICT is not only vital to enhanced efficiency in the administration of justice but also promotes public confidence and access to justice.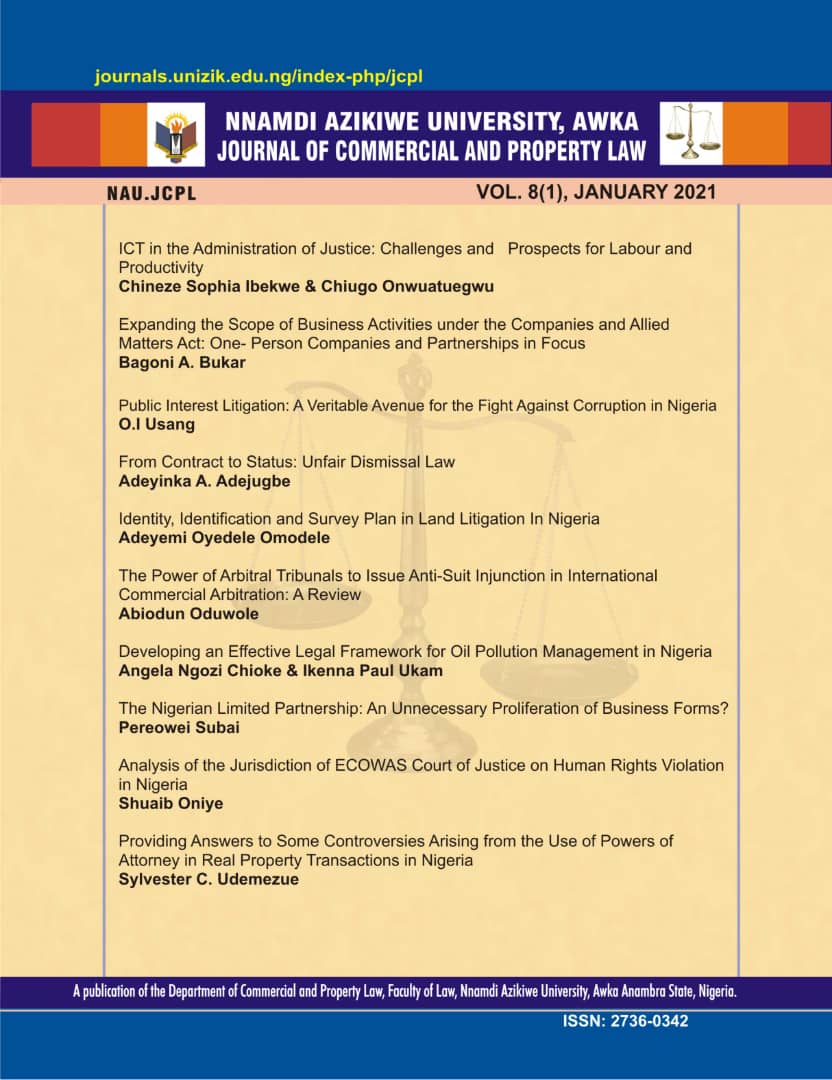 Downloads