Public Interest Litigation: A Veritable Avenue for the Fight Against Corruption in Nigeria
Keywords:
Corruption, Litigation, Public Interest
Abstract
Public interest litigation connotes the institution and sustenance of legal action in court in pursuit of a pecuniary or legal right in favour of the general public, a community or class of persons by an individual, group or organization, who might have some or no personal interest in the outcome. There is a very low level of knowledge and use of public interest litigation in Nigeria. The few persons that have knowledge of it, and willingness to exploit it, are impeded by the unavailability of adequate enabling legislations. The only law that made express provision for individuals to approach the courts for public interest is the Fiscal Responsibility Act, 2007. The preamble to the Fundamental Rights enforcement Procedure Rules (FREPR) 2009 only advised Judges to encourage public interest litigation and may not dismiss or strike out a case for want of locus standi. There are instances where individuals or groups of persons would have questioned the activities of public office holders through litigation but could not, due to some impediments such as lack of locus standi against them. This paper examine the concept of public interest litigation, its relevance to the fight against corruption, its challenges and recommends the need to review the existing legislations, and ensure unhindered access to courts as ways by which there can be improvement in the fight against corruption through public interest litigation.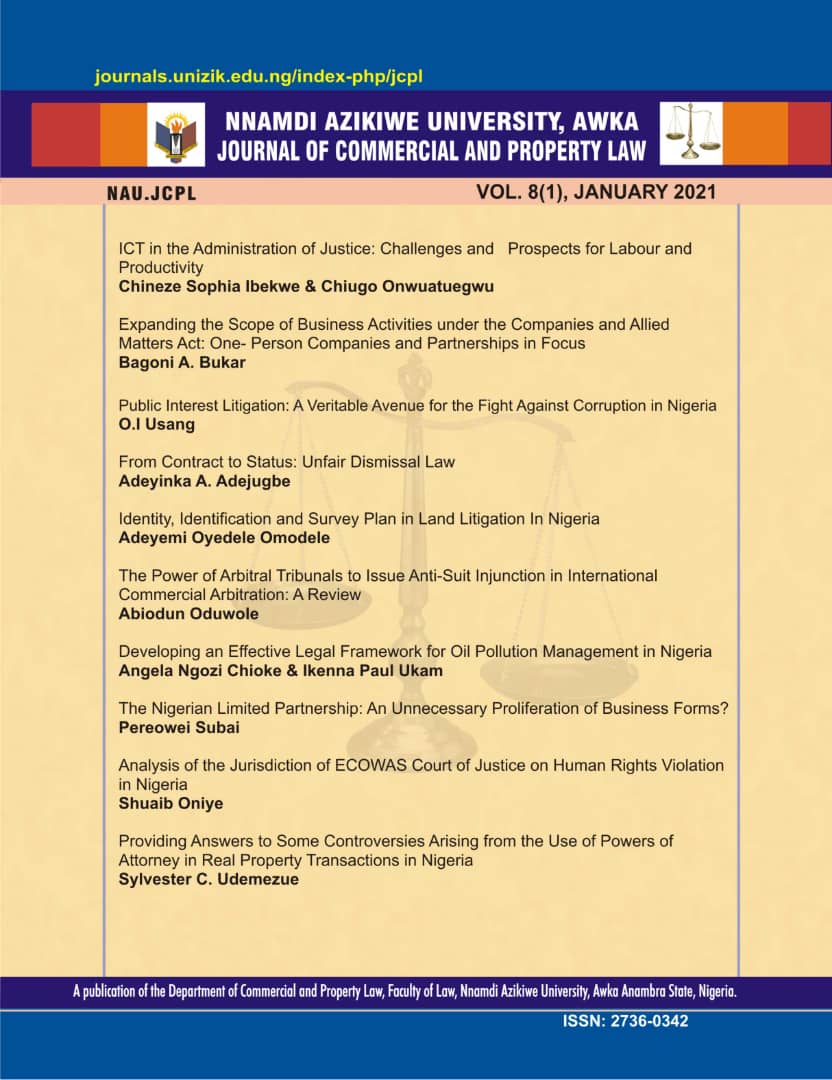 Downloads