From Contract to Status: Unfair Dismissal Law
Keywords:
Performance Management, Labour Law, Job Security, Termination, Unfair dismissal
Abstract
The economic effect of the lingering global Covid.19 pandemic has forced employers to downgrade employees from high-valued human resource assets to low-valued expendable personnel. The result is a large number of layoffs and dismissals. Although the major objective of the employer is to increase flexibility, efficiency and profit-margins, there are other pertinent conflicting interests that must be taken into consideration, and balanced. The employment relationship is a bargained exchange between different stakeholders and the interest of all stakeholders must be considered and balanced among the other competing interests. Termination of an employment relationship is one of such interest. Often done at the initiative of the employer, termination of employment has been predominantly based on Common Law rules which that affirm an employer's power to hire and fire at will, for good, bad or no reason at all. This power has brought about great injustice and an alarming rate of unfair labour practices. Consequently, legislations were enacted to cure the defects of the Common Law Rules. Hence, this paper focuses on unfair dismissal laws of Nigeria, showing the trajectory from contract to status in a quest for ensuring job security. The methodology adopted is the qualitative method.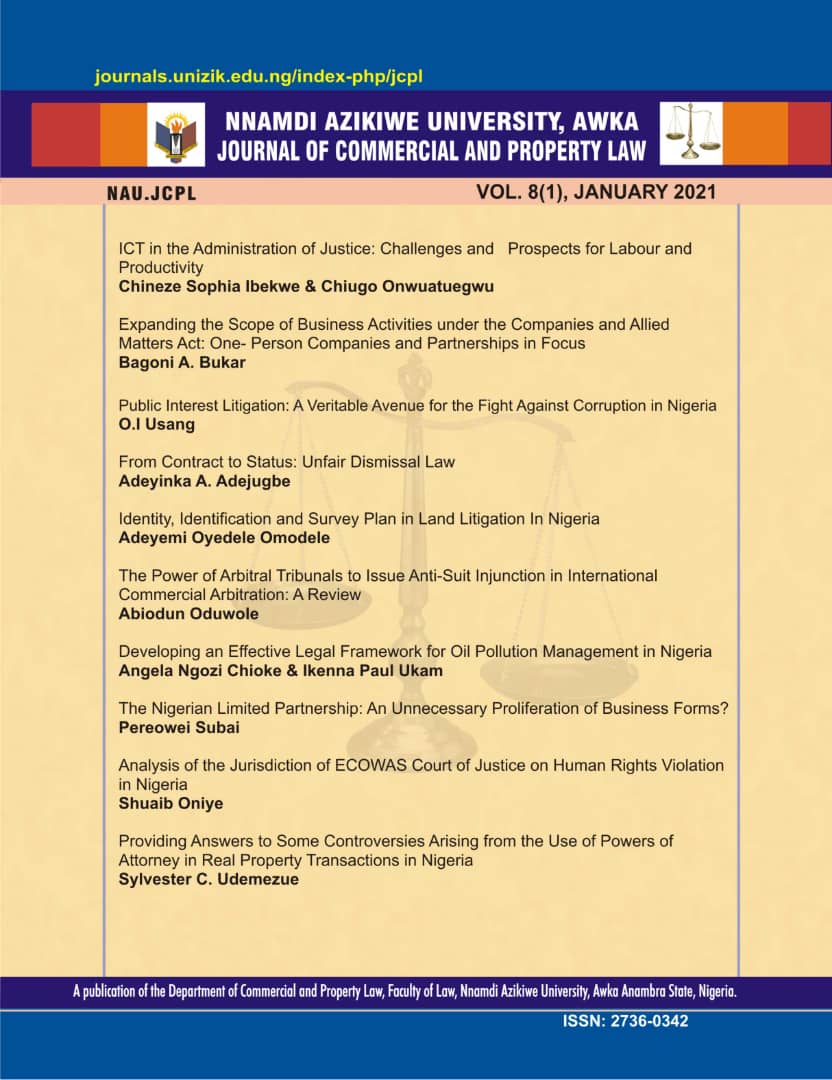 Downloads