The Power of Arbitral Tribunals to Issue Anti-Suit Injunction in International Commercial Arbitration: A Review
Keywords:
Arbitral tribunal, Anti-suit injunction, international commercial arbitration, UNCITRAL Model Law, Arbitration and Conciliation Act
Abstract
Arbitration agreement generally implies that parties have renounced the right to submit to the court disputes envisaged by the arbitration clause. If a party to international commercial arbitration commences a court action during the pendency of an arbitration proceeding, it constitutes a breach of the binding arbitration clause. One important legal device used in curbing this breach in international arbitration is the issuance of anti-suit injunction. This paper is a review of the power of an arbitral tribunal in international commercial arbitration to issue anti-suit injunction restraining a party from instituting or continuing with a parallel court proceedings in the face of an arbitration agreement, and to curtail the derailment of the arbitral process by a party who had earlier agreed to arbitration and later seek to escape such obligation. This paper adopts a doctrinal research approach with emphasis on the review of case law, literatures, internet sources, conventions, rules, reports, legislations considered essential in giving effect to the subject matter. This paper notes that the power of an arbitral tribunal to issue anti-suit injunction in Nigeria is not recognized under the Arbitration and Conciliation Act. It therefore, among other things, recommends an adoption of Article 17 of the UNCITRAL Model Law 2006 Revision in the ongoing amendments to the Arbitration and Conciliation Act before the National Assembly.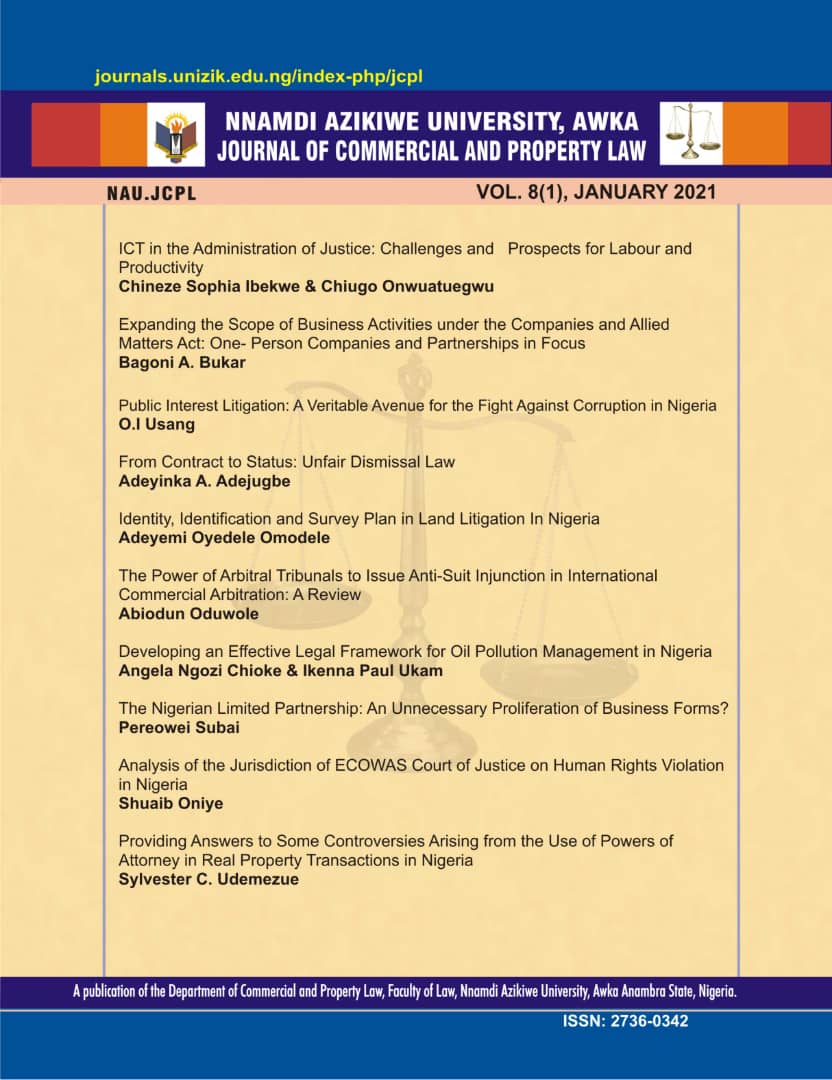 Downloads