Developing an Effective Legal Framework for Oil Pollution Management in Nigeria
Keywords:
Petroleum Resources, Oil Spillage, Oil Exploration, Environmental Protection, Environmental Pollution
Abstract
The Nigerian Oil Industry is today, one of the greatest sources of environmental pollution in Nigeria. Pollution from this sector's activities has affected land, water and air. It has also affected the health of the people in the Niger Delta Region. The legal framework to regulate the activities of this sector has been established firmly in Nigeria with the enactment of the Petroleum Act, which laid the basic legal foundation for oil prospection and exploration. This paper aims to examine the principal enactments which regulate the activities of the oil industry in Nigeria, taking into consideration the environmental friendliness of such laws, indicating lacuna where they exist, and analyzing the level of enforcement and compliance. In carrying out this research, recourse was had to literature review of relevant publications, including legislations, treaty obligations ratified by Nigeria, text books, journals, magazines, case laws, internet materials and articles relating to this study. The study reveals that, in relation to environmental protection, the various laws and regulations are deficient and should be reviewed in order to include provisions for the effective protection of the environment from the harmful activities of the oil industry.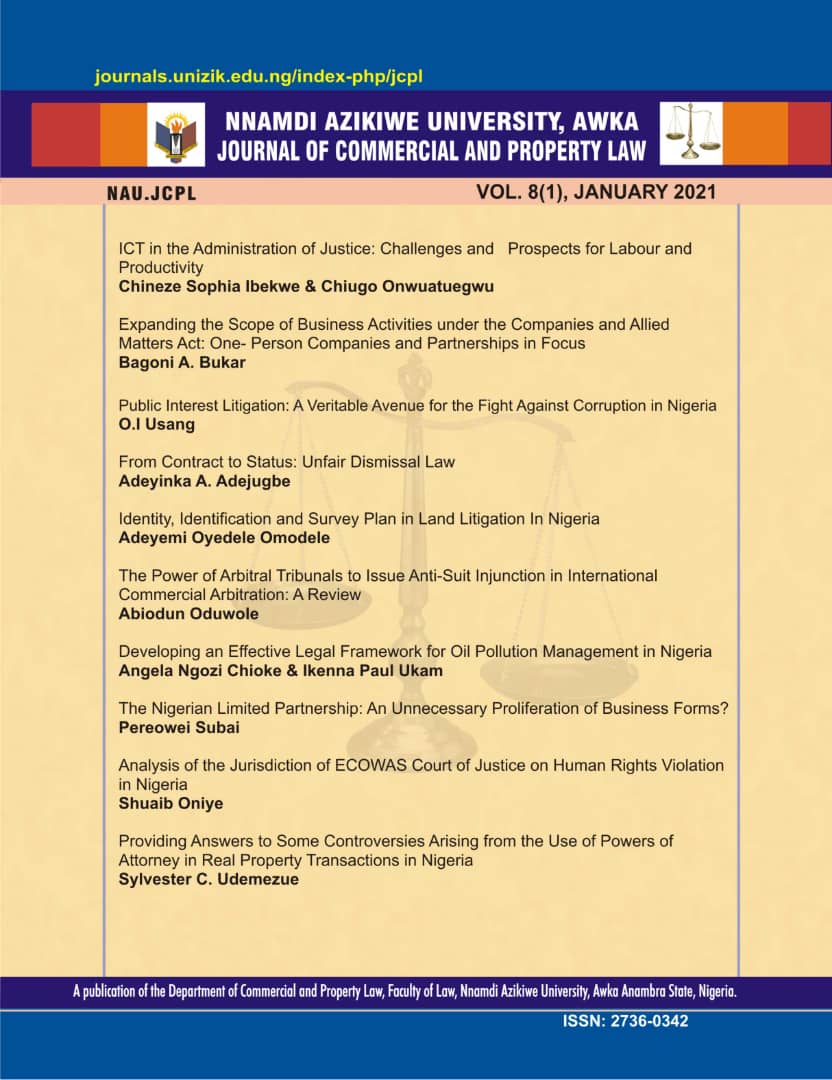 Downloads