The Nigerian Limited Partnership: An Unnecessary Proliferation of Business Forms?
Keywords:
company law, CAMA 2020, Limited Partnership
Abstract
This article examines the limited partnership form as provided for under the Companies and Allied Matters Act of 2020-an entity which confers liability protection on limited partners, while general partners continue to bear unlimited liability for its debts and obligations. It asks whether the limited partnership is necessary in the light of the fact that Nigeria has also provided for the limited liability partnership, a form which embodies more elaborate entity and partner protections than the limited partnership. In order to resolve the core question the article highlights the histories, relevance and advantages of both entities and notes that while the limited partnership may some advantages of its own, it is in all likelihood going to be eclipsed by the limited liability partnership. It concludes that the limited partnership is unnecessary for the present time and that its continued existence may only engender confusion for the public (most of which are illiterate) as to the consequences of dealing with either entity with respect to limited liability.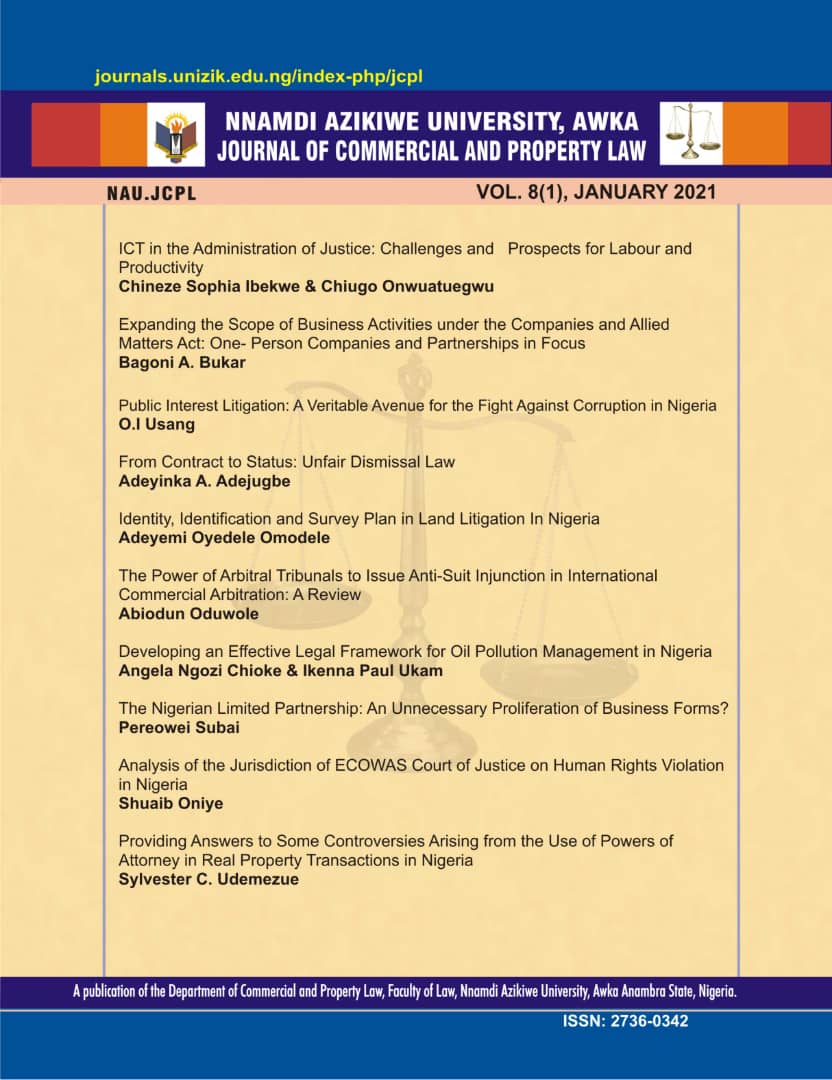 Downloads