Analysis of the Jurisdiction of Ecowas Court of Justice on Human Rights Violation in Nigeria
Keywords:
Nigeria, ECOWAS Court, Human Right, Violation, Jurisdiction, Justice
Abstract
The formation of Economy Community of West Africa States (ECOWAS) was prompted by the need to forge a collective response to the economic challenges that the states in the West African sub-region were faced with upon gaining political independence. The stages of integration as expected in the 1975 Treaty were not being achieved. The reason for this gap is not far-fetched as the road to integration was made difficult by the incapacity of West African leaders to manage their political and economic divergences. Moreover, the continued and persistent human right violations among the governments of the region became of great concern and led to the inclusion of human rights mandate into the jurisdiction of the ECOWAS Court of Justice in 2005. To this end, this paper, while adopting analytical research methodology, seeks to analyze the human rights mandate of the ECOWAS court of justice. The paper argues that the ECOWAS Court of Justice has jurisdiction over human rights violation cases in Nigeria, as a case study, even as a court of first instance. The paper contends that the jurisdiction of the ECOWAS Court of Justice is a laudable supplementary effort towards combating human rights violation in Nigeria and West Africa as a whole. However, the efficacy of the ECOWAS Court of Justice is being frustrated by lack of a solid enforcement regime. The paper recommends amendment of the ECOWAS 2005 Supplementary Protocol with a view to providing reasonable sanctions on any State government that fails to enforce the decision of the Court.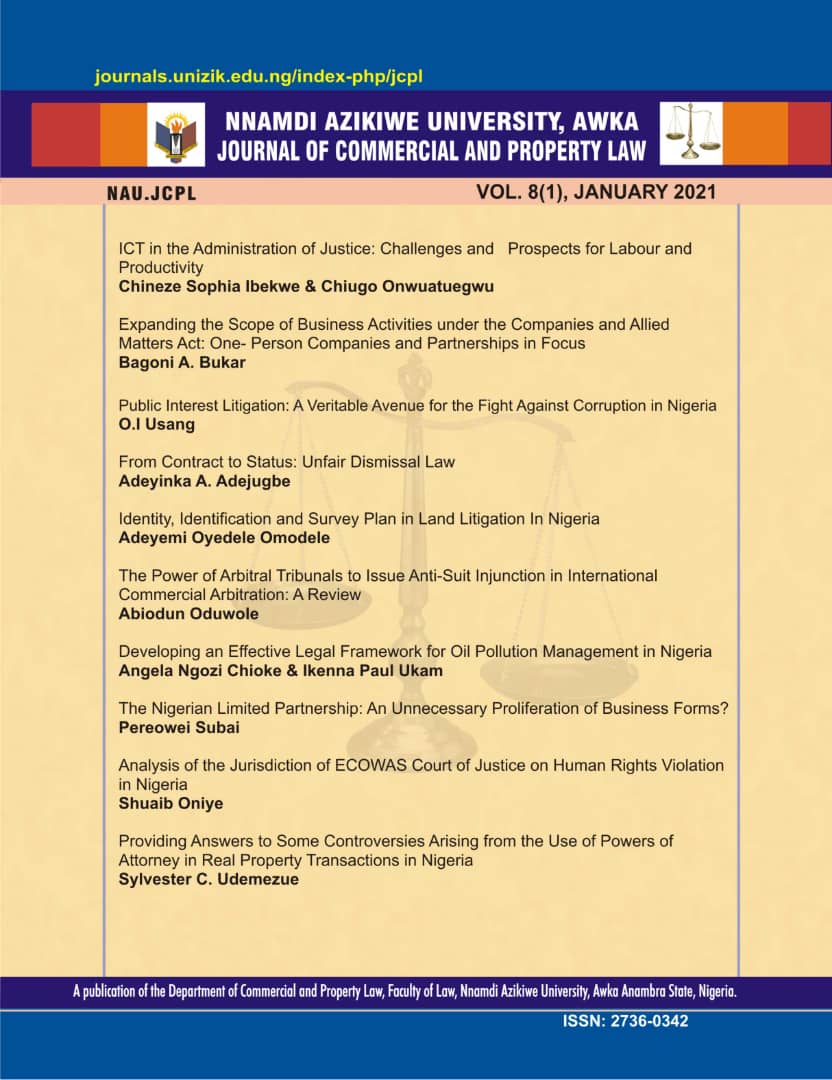 Downloads