Providing Answers to Some Controversies Arising from the Use of Powers of Attorney in Real Property Transactions in Nigeria
Keywords:
sale of land, Power of attorney
Abstract
In real property transactions, powers of attorney are routinely granted to enable the donee to undertake a variety of transactions on behalf of the donor, but, it ought not be used to directly confer, transfer, alienate, limit, or otherwise charge title in a real property. As simple and clear as these basic principles appear, so many controversies usually arise in their practical application to given circumstances, mainly because some of the procedures and judicial pronouncements relating to use of powers of attorney, especially in real property transactions, are oftentimes either grossly misunderstood, misinterpreted, or misrepresented. This paper is an attempt to analyze and clarify major principles and pronouncements surrounding the proper use of a power of attorney.  It aims to project them in line with established practice, extant law and rules, so as to minimize or eliminate these controversies and thereby promote clarity and a better understanding of these among practitioners, stakeholders and the general public. Vigorous efforts are made in the paper to provide workable answers to questions relating specifically to misuse or abuse of powers of attorney for transfer of title to land, revocability and irrevocability of powers of attorney, formalities of powers of attorney, whether a donee of a power of attorney is entitled, in exercise of the power under the instrument, to convey title in the property to himself, among other issues.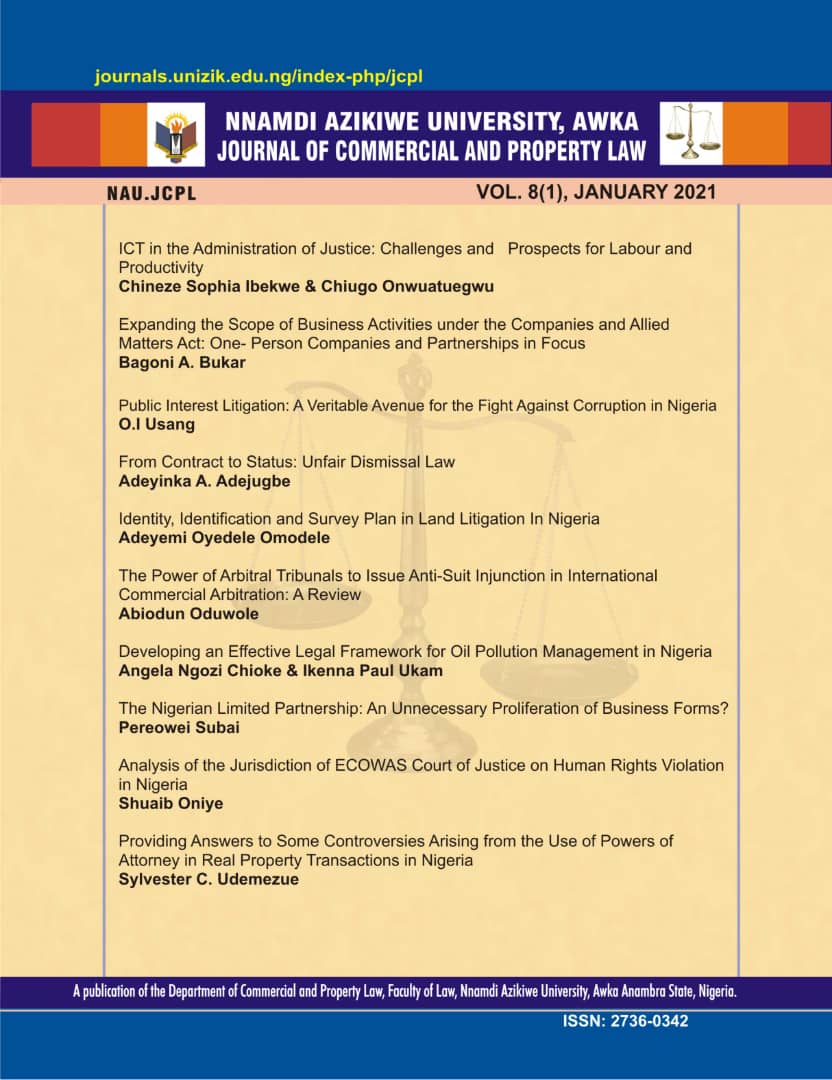 Downloads