Copyright Infringement over Digital Audio Files on the Internet
Keywords:
WIPO Performances and Phonograms Treaty (WPPT), Digital audio files, copyright infringement, online content download, digital streaming services, Copyright Bill 2015, WIPO Copyright Treaty
Abstract
As artistes and record labels resort more to digital and online means to create and distribute sound recordings, new copyright issues affecting digital audio files have arisen. This work examines the existing copyright framework in Nigeria with a focus on the legislative and enforcement limitations that have allowed the rate of infringement of digital audio files on the internet to become endemic. Consideration would be given to the evolution of sound recordings to digital audio files, the scope of digital audio files, whether they are subject to copyright, the position of the Nigerian Copyright Act, the position on digital audio files internationally and infringement of copyright over digital audio files. In addition to the passage of the Copyright Bill of 2015, this paper recommends that subscription based online services reduce the price of streaming or downloading premium content in order to grow a larger user-base and discourage non-paying customers. General awareness about the consequences of copyright infringement would improve both the consumer's compliance with the law and the right holders' willingness to enforce the said law by way of criminal or civil proceedings.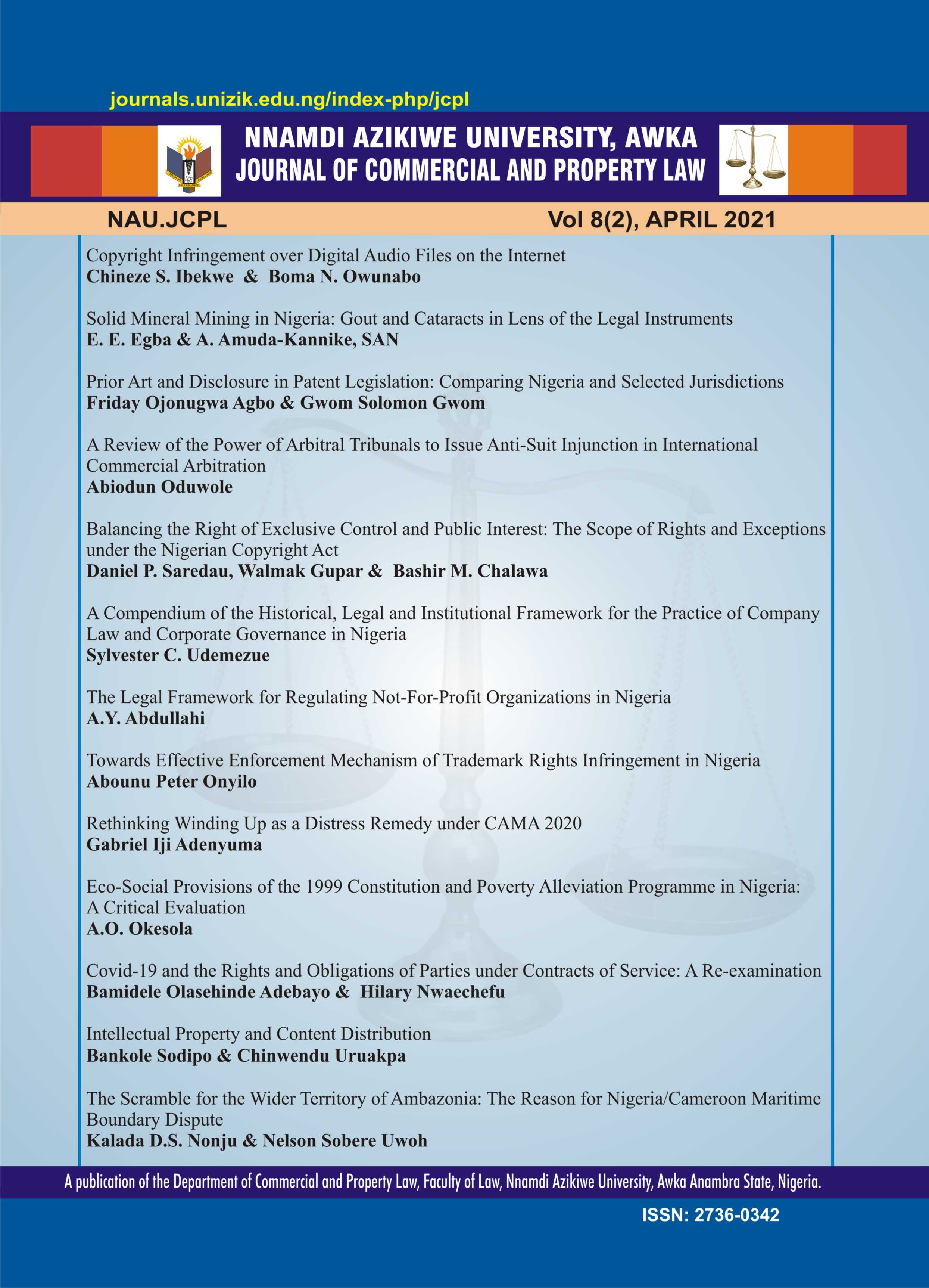 Downloads