Solid Mineral Mining in Nigeria: Gout and Cataracts in the Lens of the Legal Instruments
Keywords:
licence, Solid mineral, resources control, exploration, environment, mining lease
Abstract
The principal legislation for mining and solid mineral development in Nigeria is the Nigerian Minerals and Mining Act 2007. However, this law and Section 44(3) of the Constitution took the entire mineral resources away from state governments and this is a gout on the state governments efforts to properly explore solid minerals within their jurisdiction.. This paper proposes a liberalisation of Solid Mineral Laws to enable state governments explore, control and make laws on solid minerals. This work exposes the importance of state mineral laws in Nigeria and the economic relevance of solid mineral resources. The article noted that Nigeria's oil mono-economy is ruinous and that the quagmire for proper diversification of the Nigerian economy is the exclusive provision of the mineral laws. Most of these laws are obsolete with 'cataracts' thus; need immediate legal surgery to allow Nigerian states to practice a federal system similar to the United States' in which natural resources are the preserve of the state. This work is adopted doctrinal methodology where relevant primary and secondary data are sought.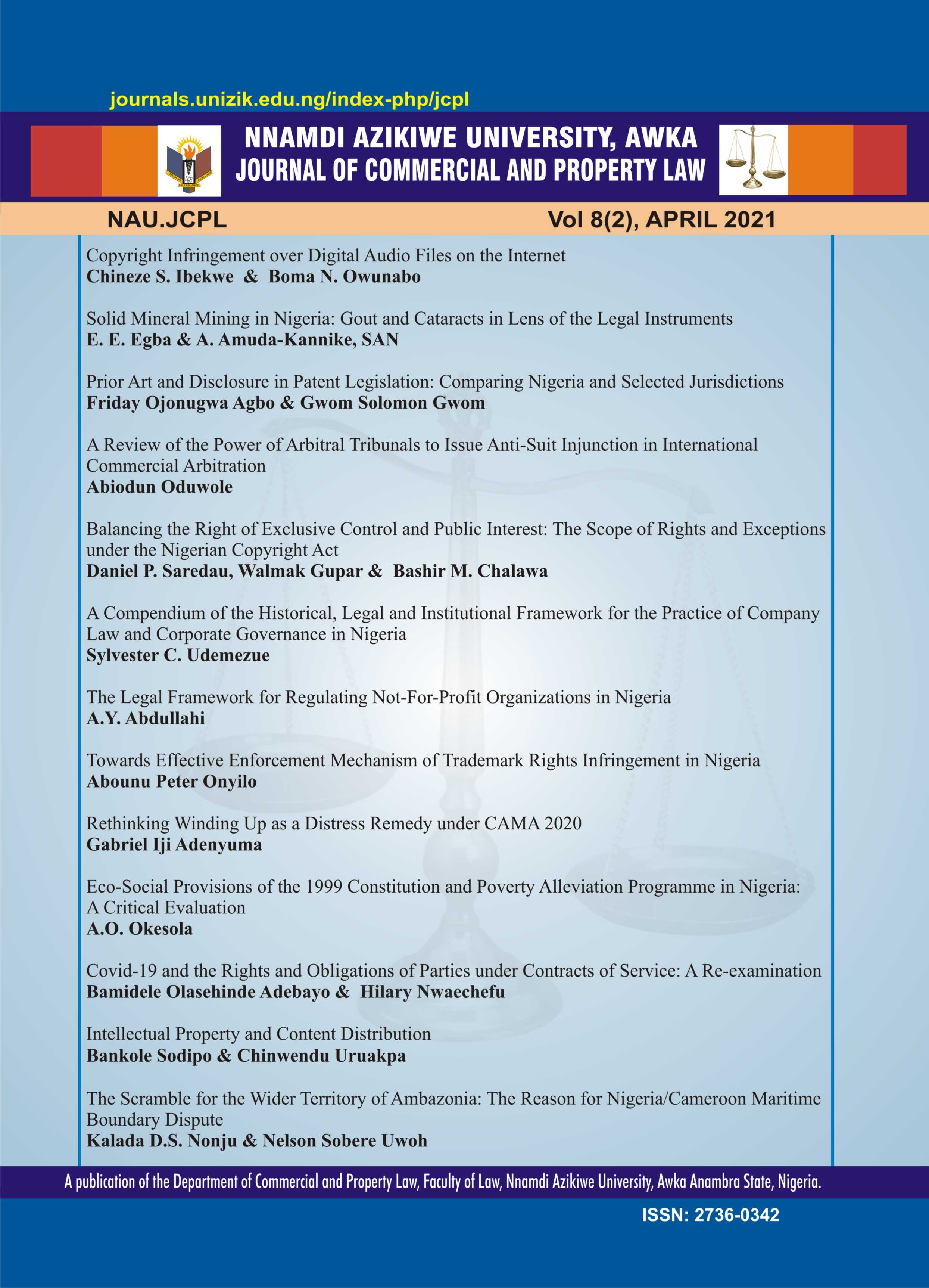 Downloads