Prior Art and Disclosure in Patent Legislation: Comparing Nigeria and Selected Jurisdictions
Keywords:
patent system, protection contract, Nigerian Patent Act
Abstract
The patent system has evolved to become a protection contract between states and patentees. The state protects disclosed inventions in return for disclosing patentees' claims of inventions. It has also laid out obligations and responsibilities for both the state and the patentee. The concepts of prior art and disclosure are statutory obligations of the patentee. They have become integral to patent applications. Their international character can still be seen as they apply in different patent legislation worldwide. But yet, the territoriality of patent rights' has made it expedient for various jurisdictions to adopt suitable legislation for their patent systems. The diverse legislative provision for prior art and disclosure in Nigeria and many other jurisdictions shows the importance of these two concepts in local patent systems and hence the need to highlight them and discuss their differences where they exist. This is precisely the aim of this article. The article highlights and compares the concepts and statutory provisions of prior art and disclosure under the Nigerian Patent Act and other jurisdictions like United States, Europe, India, Japan, Brazil, Kenya, South Africa, Malaysia and Thailand. It further identifies some gaps in Nigerian statutory provisions and recommends that Nigerian policymakers adopt provisions on prior art and disclosure from other jurisdictions. The article concludes that Nigeria needs a robust examination method to implement prior art and disclosure requirements in patent applications.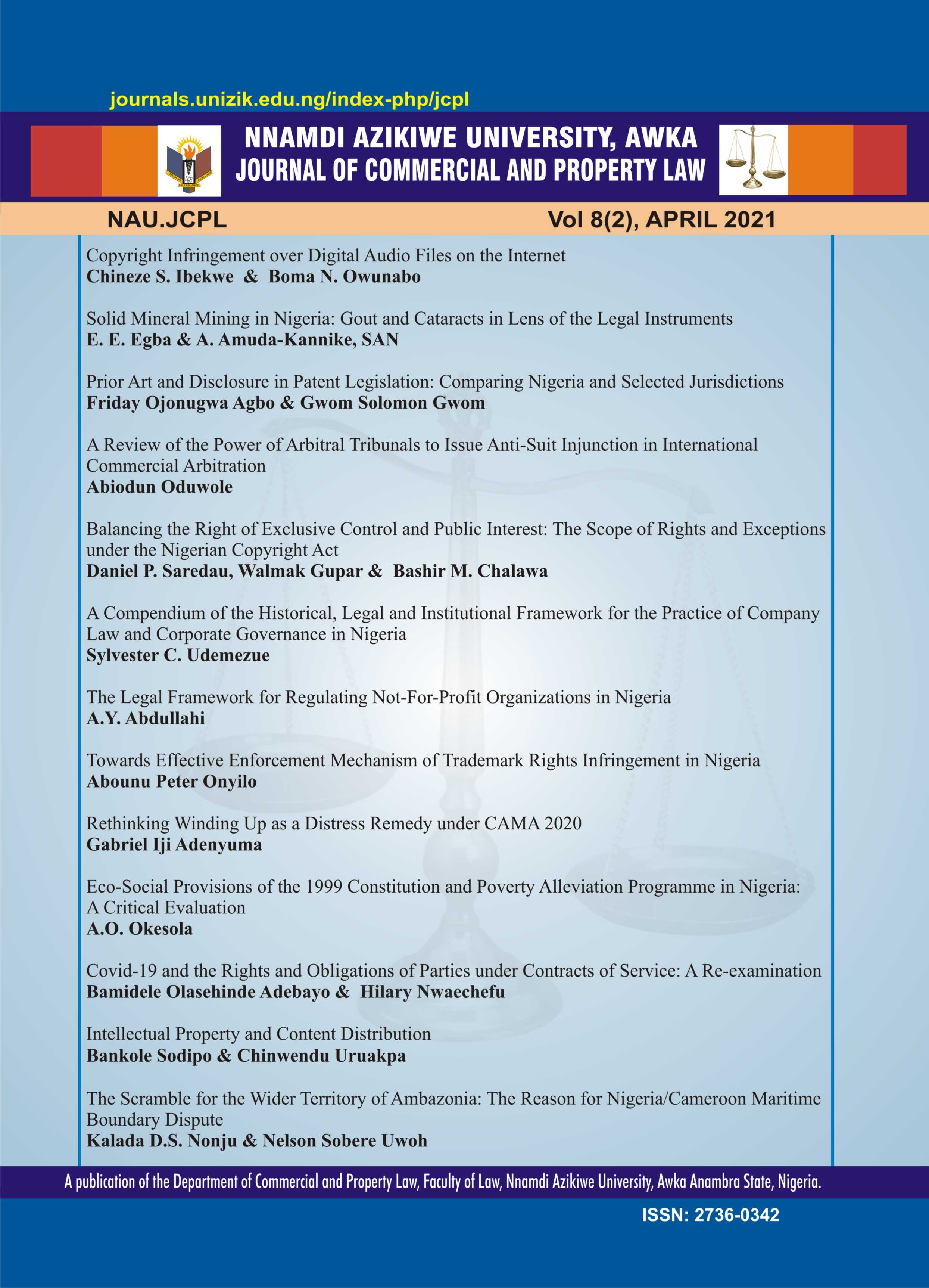 Downloads