A Compendium of the Historical, Legal and Institutional Framework for the Practice of Company Law and Corporate Governance in Nigeria
Keywords:
Corporate governance, Company Law
Abstract
This paper aims chiefly to supply a synopsis of the historical development, from the colonial era and to the present time, as well as the legal background, and regulatory or institutional framework for Company and Corporate Law Practice in Nigeria. Starting with a highlight of the historical development of Company Law in Nigeria, through an overview of some innovative provisions of the Companies and Allied Matters Act (CAMA), 2020,the author proceeds into an analysis of some relevant laws, including subsidiary legislation and case law, regulating, and the various administrative authorities relevant to, Company and Corporate Law Practice in Nigeria; a total of about fifty relevant laws and twenty-nine regulatory institutions are considered. However, the author does not make assurances of absolute exhaustiveness in the list of the laws and institutions discussed in this paper, yet it is believed that this modest effort could serve as a general guide as well as provide crucial resource materials to researchers, stakeholders, students, teachers and practitioners of Company and Corporate Law in Nigeria and beyond, as well as to the general public, on the issues discussed.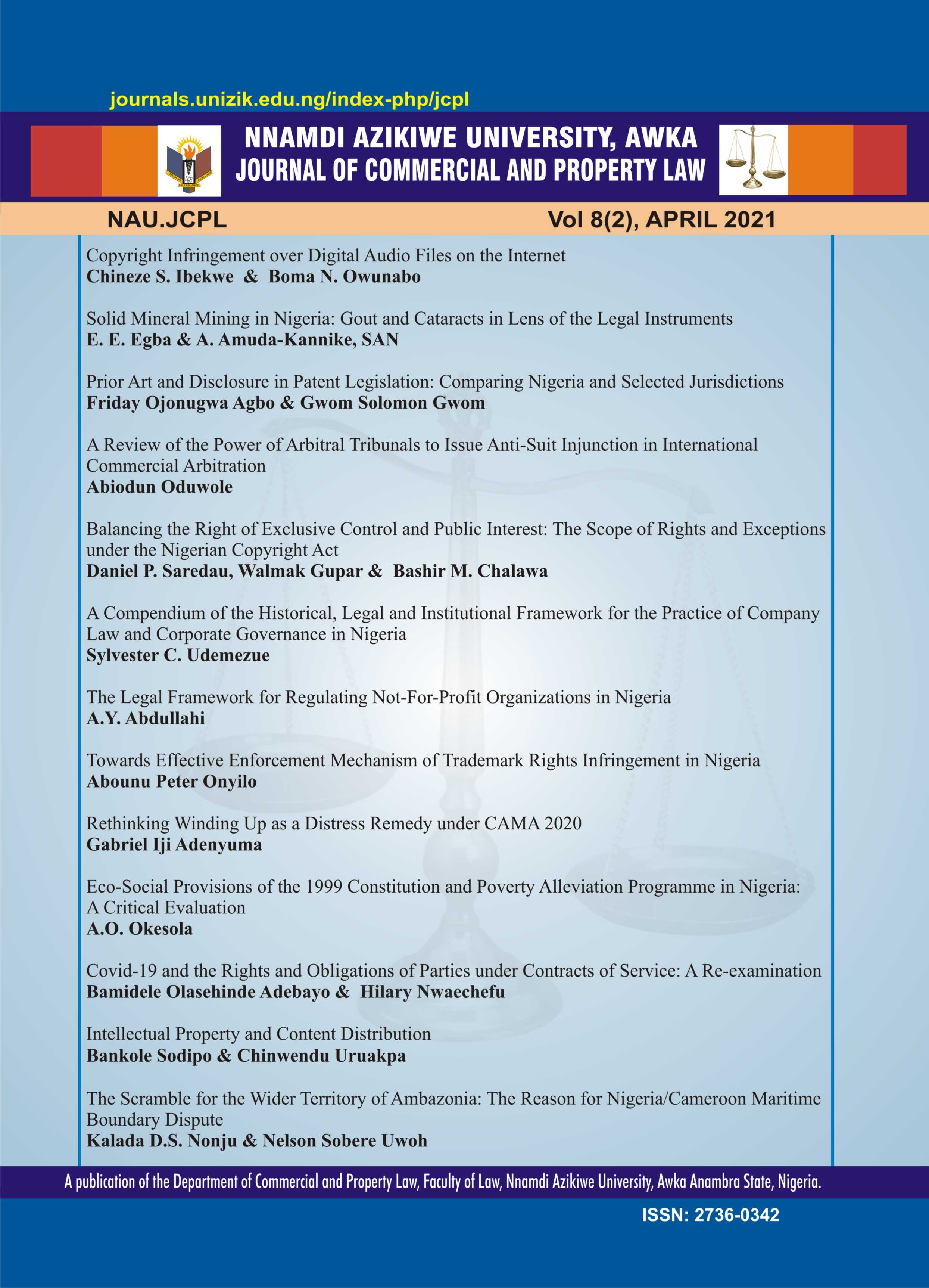 Downloads