The Legal Framework for Regulating Not-For-Profit Organizations in Nigeria
Keywords:
Faith based organisations, Not-for-profit organisations (NFPOs), Companies and Allied Matters Act
Abstract
Not-for-profit organisations (NFPOs) is another name for Non-Governmental Organizations (NGOs). At the core of their existence is the issue whether these organizations need to be regulated or not. To optimize this, a Bill was proposed in the 8th National Assembly meant to specifically regulate the operations of the organization. The bill was never passed into law due to vehement opposition to the bill. Whilst the Company and Allied Matters Act, 1990 made provisions for the registration of these organizations, there are other laws which one way or the other, have an impact on the existence and operation of NFPOs/NGOs. The just enacted CAMA 2020 has in a way, expanded the frontiers of legislation regulating these organizations and this has resulted in uproar especially with the sections that empowered the registrar-general of the CAC to suspend the trustee of any of these organizations and appoint interim managers. It is argued that as much as there is need to regulate these organizations, such should be done with a view to ensure that their operations are not truncated. It is advocated that the wide discretionary powers given to the registrar-general to remove/suspend trustee of these organizations may be subject to abuse, and as a society still steeped in corruption and weak institutions, there is every likelihood that injustices may reign supreme and that the exercise of such power should be vested only on an independent body such as the court.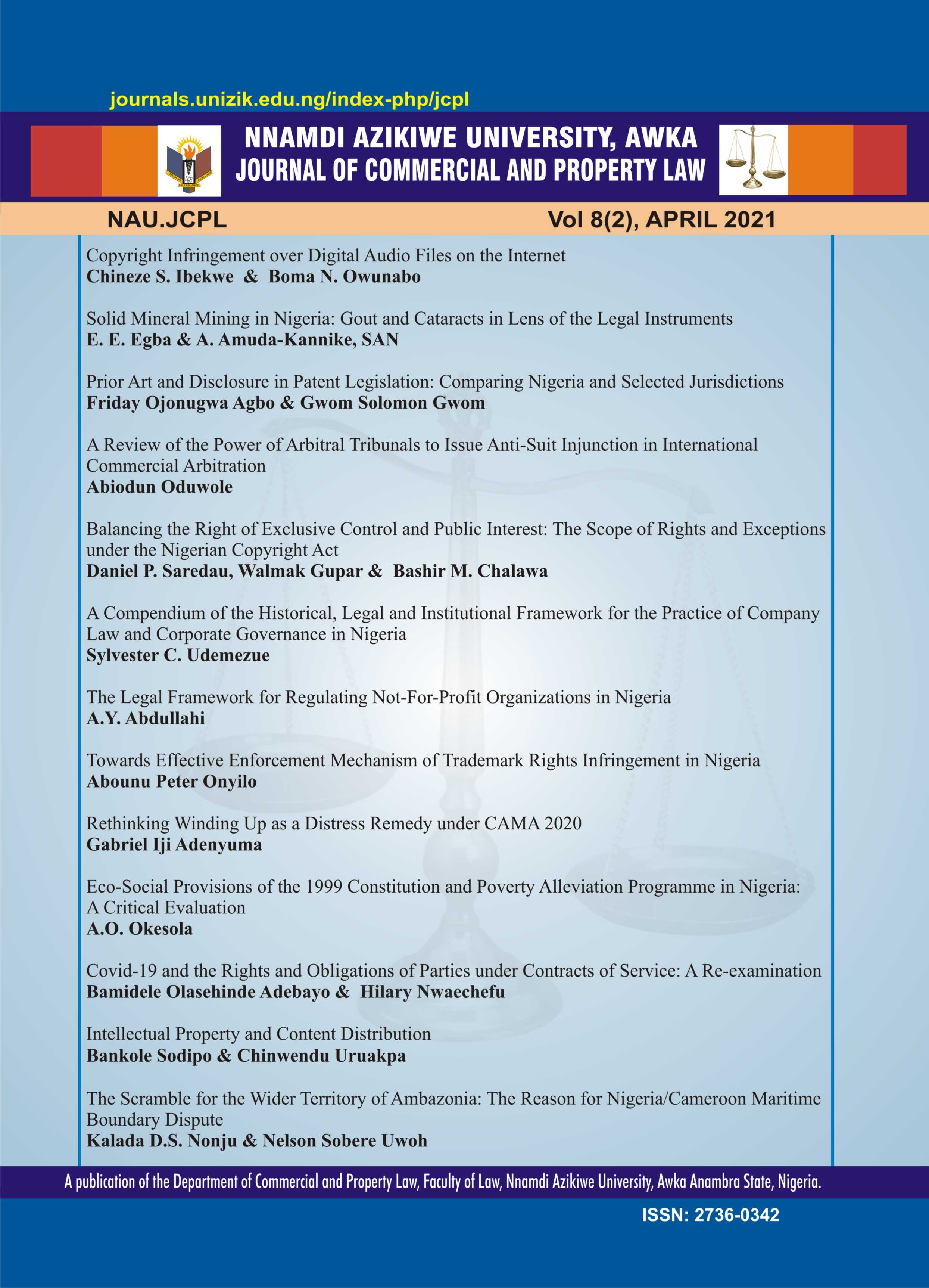 Downloads