Towards Effective Enforcement Mechanism of Trademark Rights Infringement in Nigeria
Keywords:
Enforcement, Infringement, Protection, Passing-off, Trademarks
Abstract
One of the vital ways in which the development of the Nigerian economy can be achieved is through the instrumentality of trademark as a component of intellectual property (IP). There are comprehensive legislations for the protection of trademark but that cannot be true of effective enforcement mechanism of trademark in the event of infringement in Nigeria. Therefore, this work is aimed at examining the enforcement of trademark rights infringement in Nigeria. The key objective of the study was to ascertain the extent to which the available enforcement mechanisms have dissuaded the infringement of trademark rights in Nigeria. This paper adopted doctrinal research methodology approach. The main sources of information and data collection for this study were the relevant statutes, case laws, textbooks, articles and the internet. The article found that trademark infringement has caused unprecedented economic haemorrhage, underdeveloped potentials, hindered capacity for job creation and poverty in Nigeria as the available trademark enforcement mechanisms appear not to have adequately deterred trademark infringers. The work recommended inter alia, for legislative intervention, strong judicial system and inter-agency synergy to curb the trademark infringement menace in Nigeria.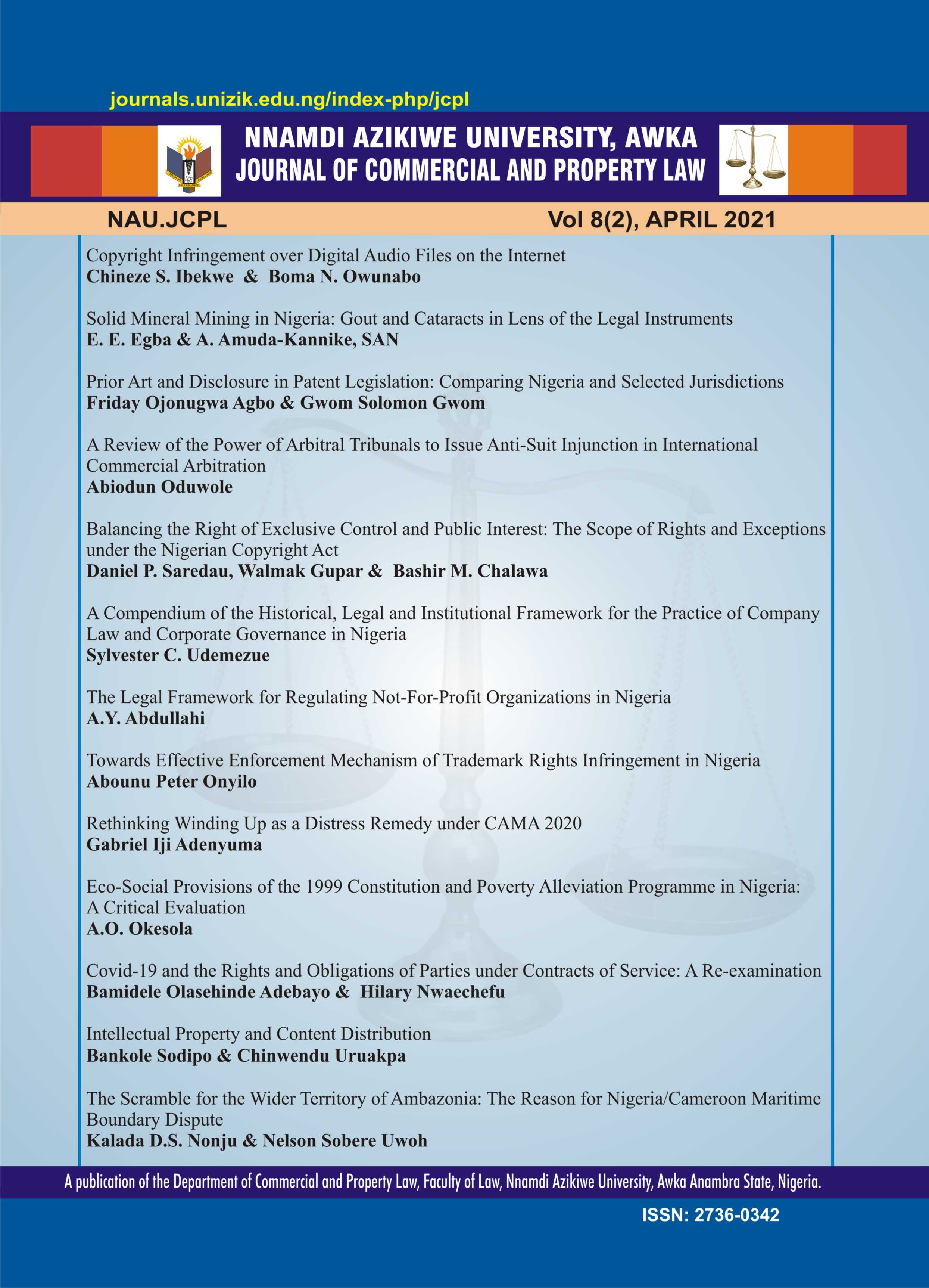 Downloads