The Scramble for the Wider Territory of Ambazonia: The Reason for Nigeria/Cameroon Maritime Boundary Dispute
Keywords:
Bakassi peninsula, Oil Revenue, Ambazonia, Nigeria Cameroun border dispute
Abstract
The colonization and the subsequent balkanization of African territories by Europeans resulted in battering and shattering of the economic life of Africans. The colonization and misrule of Africans by colonial masters left behind scars resulting in more than one hundred ethnic conflicts across many African countries. The conflicts stem from land disputes and most of the land disputes are products of artificially drawn international borders which divide ethnic groups and some land have oil rich resources.  To this end, this paper will attempt an appraisal of the relevant instruments and historical background of the Nigeria – Cameroon maritime boundary dispute as well as the factors responsible for the disputes. The paper will also try to identify the main reason for the conflict between the two countries which is the scramble for the wider territory of Ambazonia, an oil rich region lying between Nigeria and Cameroon.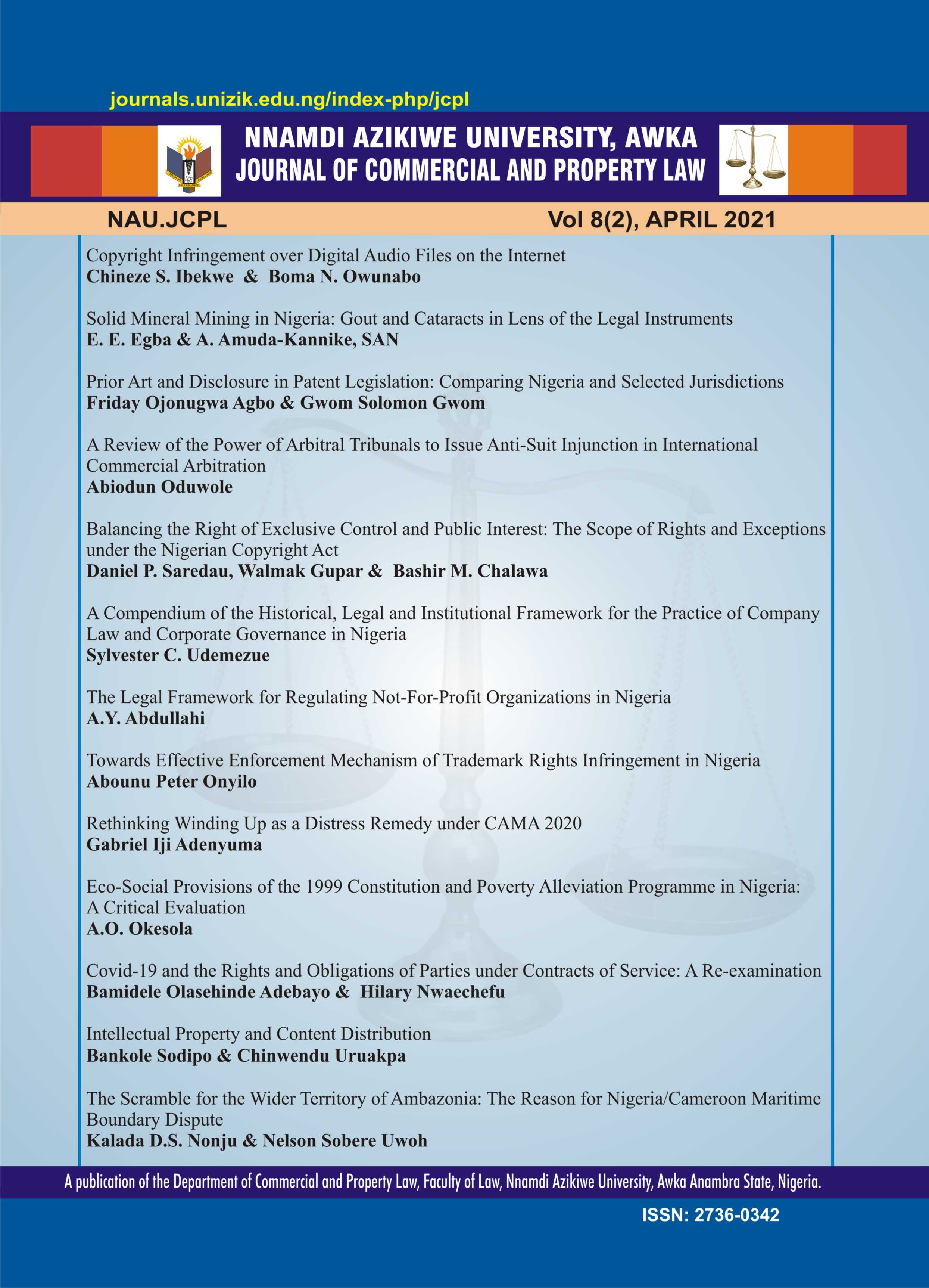 Downloads