Covid-19 and the Rights and Obligations of Parties under Contracts of Service: A Re-examination
Keywords:
Employees, COVID-19, Pandemic, Force Majeure Clauses, Rights, Obligations, Contract of Service, Employers
Abstract
The continuous spread of COVID-19 is negatively affecting businesses in all sectors across the world. Amid curfew, travel bans, restrictions, unprecedented business closures, partial or total lockdown and cancellation of events, businesses are embarking on survival strategies while the crisis lasts. As businesses develop strategies for addressing immediate short term needs and post-recovery processes, the need for contract review becomes imperative for contracting parties to fully understand their rights and obligations. Under the employer-employee contract, otherwise known as contract of service, the rights and obligations of parties need to be re-examined, especially in the wake of the second wave of the pandemic (B117) now ravaging most parts of the world. Employees, in the wake of this reality, now face the possibility of redundancy, salary cuts, or even layoffs as most businesses operate below capacity while some have shut down completely. The legal implications of these business decisions need to be re-examined within the context of the rights and obligations of contracting parties.  This paper focuses on these issues, with a conclusion that legal and mutually beneficial compromises should be reached by the parties while the pandemic lasts. Among others, it recommends that force majeure clauses should subsequently be incorporated into future contracts of service as is been done in some other jurisdictions.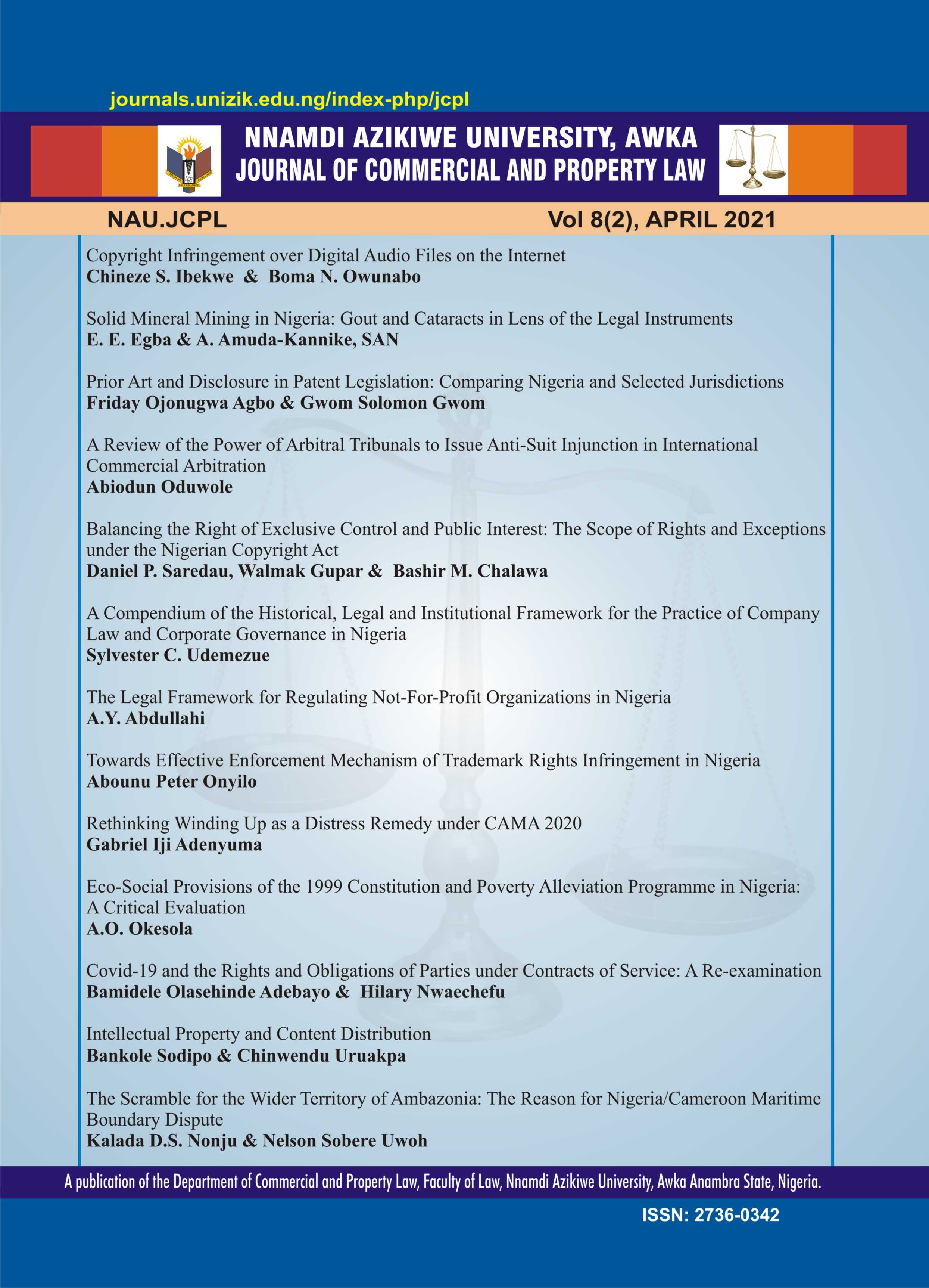 Downloads