Corporate Lawlessness and Consumer Helplessness in Nigeria: The Need for Legal Accountability by Corporate Service Providers
Keywords:
Law, Lawlessness, Corporate, Accountability, Consumer Protection, Framework, Legal
Abstract
Legal accountability may be used synonymously with terms like legal responsibility,
answerability to the law, blame-worthiness according to law, and legal liability. Lawlessness
refers to behaviour or conduct that is illegal, or that is not controlled or regulated by law. This
paper enquires basically into the adequacy or otherwise of the legal framework for legal
accountability of corporate service providers in Nigeria and the effective utility/application of
the said legal framework so as to determine the helplessness or otherwise of consumers vis-à-vis
the relevant corporate services. This paper finds that there is no dearth of legal framework for
the moderation or regulation of corporate service providers in Nigeria and accordingly, it is
concluded herein that the consumers of corporate services in Nigeria are not helpless per se
since the law has made bountifully robust provisions for the protection of the said consumers and
for the legal responsibility, liability and answerability of corporate service providers. In fact,
beside specific regulatory authorities, there is now a central legal framework for consumer
protection and this legal framework is the Federal Competition and Consumer Protection Act
2018. This paper recommends inter alia that consumers should be informed and sensitized, from
time to time, of the privileges, legal protections and rights available to them and of the legal
framework for the ventilation of their grievances against any corporate service provider that
violates the said legal protections and rights of the consumers or that denies a consumer of a
privilege granted by an applicable law.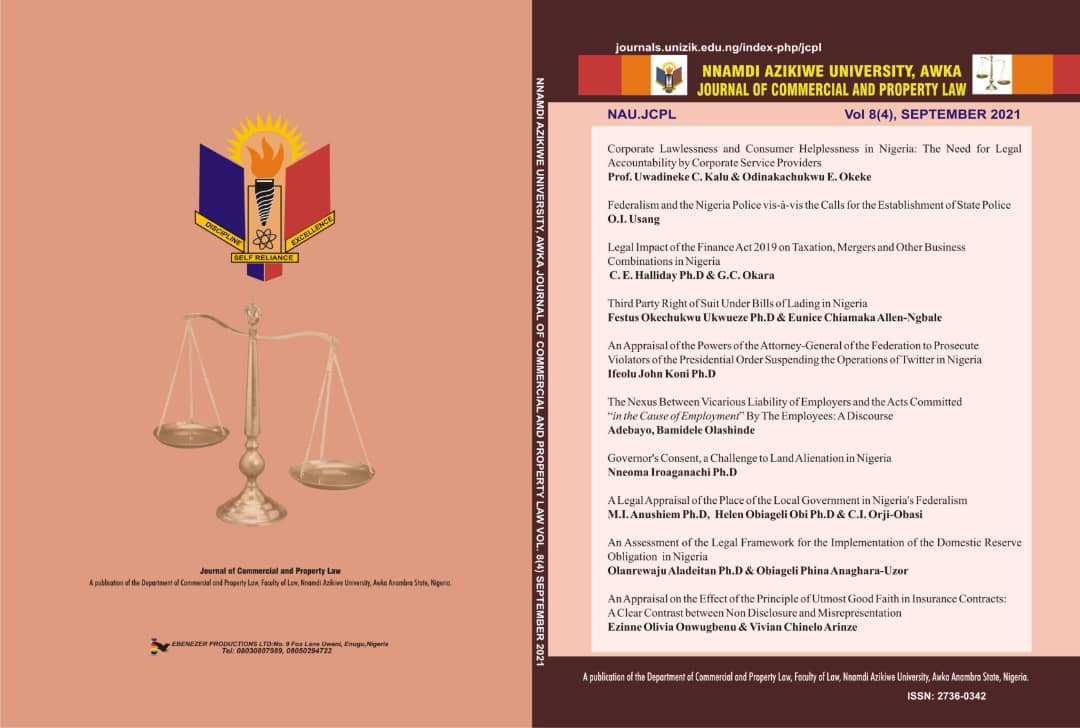 Downloads