Federalism and the Nigeria Police vis-à-vis the Calls for the Establishment of State Police
Keywords:
Federalism, Police, State, Security
Abstract
The present worsening security situation in Nigeria has made the issue of the competence and
effectiveness of the Nigeria main civil security agency i.e. the Nigeria Police a burning national
issue which many blame on the central structure of the Nigeria Policing system. Frequently,
issues, analysis, debates and discussions occur on how the deteriorating situation can be
improved. At the forefront of these are the calls for the establishment of state police in Nigeria.
Many making this calls argue that, if the Nigeria police which is the key policing agency in
Nigeria is decentralized, allowing States to establish their police, the internal security of Nigeria
would drastically improve. Those arguing against these calls, state that Nigeria is not ripe for
the operation of State police as it lacks the resources, capacity and the political will to operate
same concluding that if established, State police would be seriously abused by state governments
who will misuse same for their selfish purposes. This work is therefore aimed at succinctly
examining, police in a federal state, implications of federalism, arguments for and against the
establishment of state police in Nigeria and lessons drawn from other jurisdictions. It is the
findings of this study that there would be more challenges; inter-states conflicts; lack of
adequate training and funding and abuse in their operations if States are allowed to establish
their own police now and it is recommended that the present central police structure be
maintained and improved for better performance pending the existence of a better atmosphere
for State police to be established.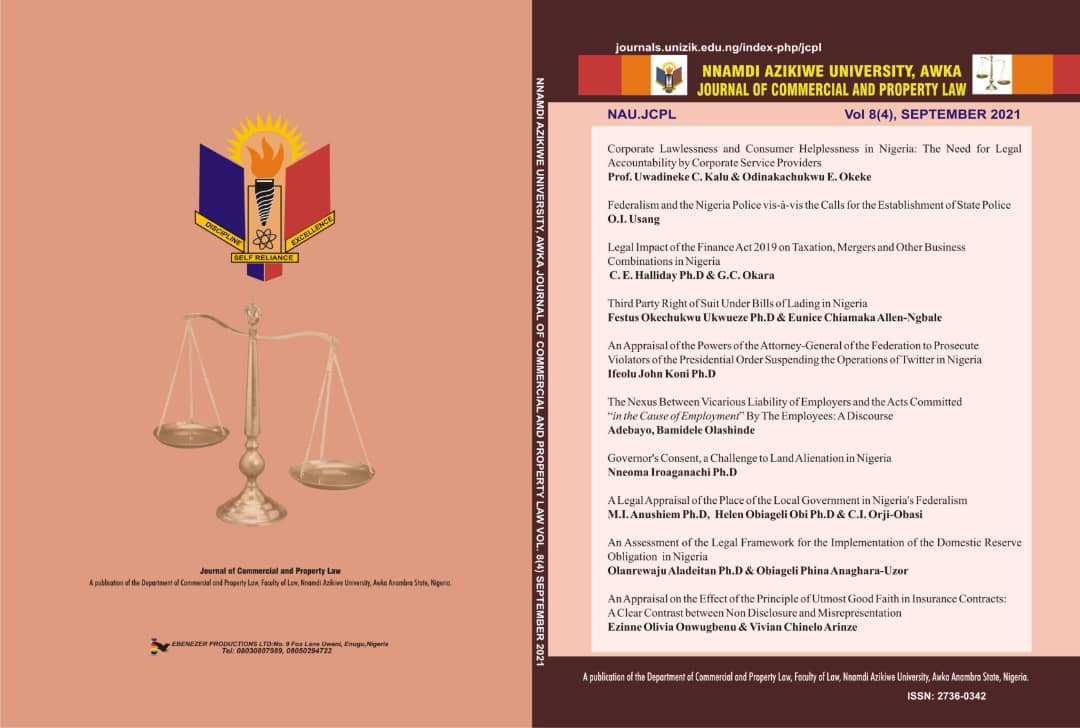 Downloads