Legal Impact of the Finance Act 2019 on Taxation, Mergers and Other Business Combinations in Nigeria
Keywords:
Business Combinations, Finance Act 2019, Merger, Taxation
Abstract
The Finance Act 2019 sought to provide a boost to small and medium scale enterprises by
reducing their tax burden, replaced existing tax incentives with more targeted incentives to
stimulate economic activity in the capital market and infrastructure sectors. It also amended
several onerous tax provisions which have impeded investment in Nigeria. In view of global
economic and tax trends, the Finance Act 2019 also sought to modernize the Nigerian tax system
by incorporating recommendations of the OECD on taxation of the digital economy and profits
earned by non-resident companies. On the overall, the Finance Act 2019 incentivized economic
activities to stimulate GDP growth and facilitated increase in the revenue generated. This paper
which adopted the doctrinal research methodology analysed the impact of the Finance Act 2019
on mergers and other business combinations in Nigeria. Furthermore, this paper keenly
discussed the output ratio of the Finance Act 2019 on direct and indirect taxes in Nigeria such as
the: CITA, PPTA, CGTA, VATA and the PITA. Fundamentally, this paper recommended that in
view of the provisions of section 35 of the Finance Act 2019, a specific duration should be
imposed for a new business to register for VAT; the Federal government should take pragmatic
steps to provide basic amenities in all nooks and crannies of Nigeria in order to cushion the
biting effect of the increase in VAT. It was further recommended that affected entities should take
urgent steps to review their commercial arrangements for the purpose of compliance and
avoidance of penalties.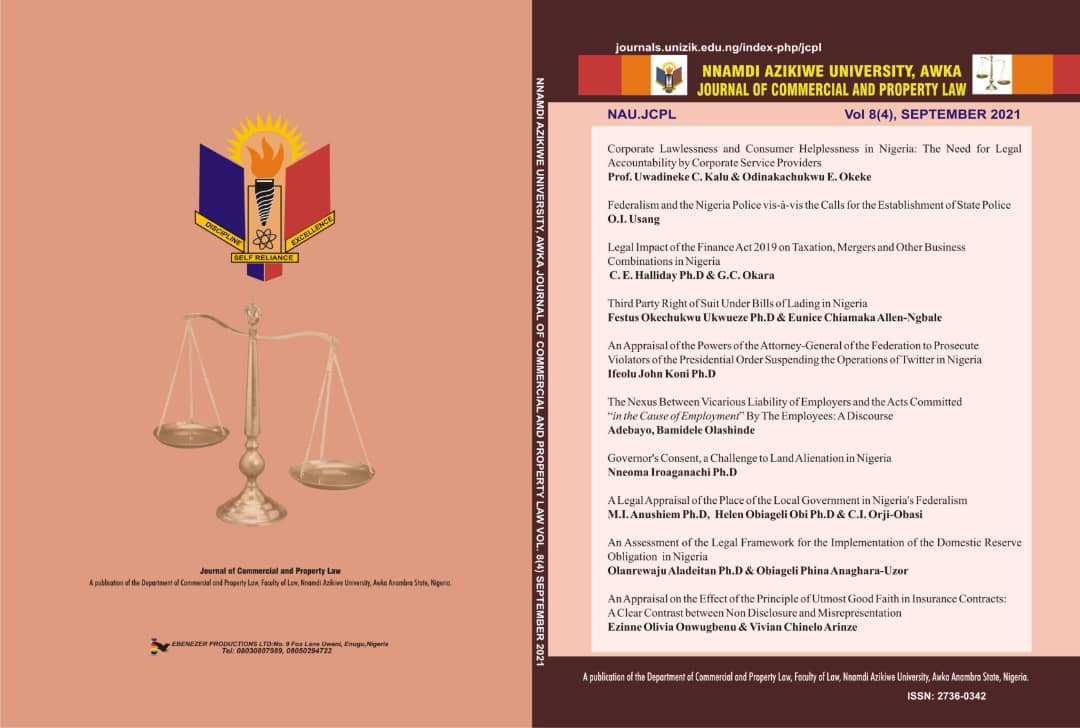 Downloads