Third Party Right of Suit Under Bills of Lading in Nigeria
Keywords:
Shipping Law, Carriage of Goods by Sea, Bill of Lading, Document of Title, Negotiable Instrument, Third Party Right of Suit
Abstract
The bill of lading (BOL) serves multiple purposes in the shipping process in international trade - as a
receipt for the goods handed over by the shipper to the carrier, evidence of the contract for the carriage
of the goods and a negotiable document of title to the goods. At common law only parties to the contract
of carriage could sue on it as the rule of privity of contract would not permit an outsider to do so. To
obviate the hardship created by the common law rule on cargo owners such as endorsees and consignees
and ensure smooth conduct of international trade, most shipping nations of the world have enacted
legislation conferring right of action on third parties to sue on bills of lading. This article examines the
current position of the law in Nigeria on the subject. Using the doctrinal methodology as well as
descriptive and analytical approaches it examines extant Nigerian statutes on the subject. It finds that
presently, it is controversial as to whether it is the English Bill of Lading Act 1855, which used to be a
statute of general application in the country, or the received English common law, that is applicable. The
paper concludes that there is an urgent need for reform to bring Nigeria's law on the subject up-to-date
in line with those of other major shipping members of the Commonwealth and best international
standards.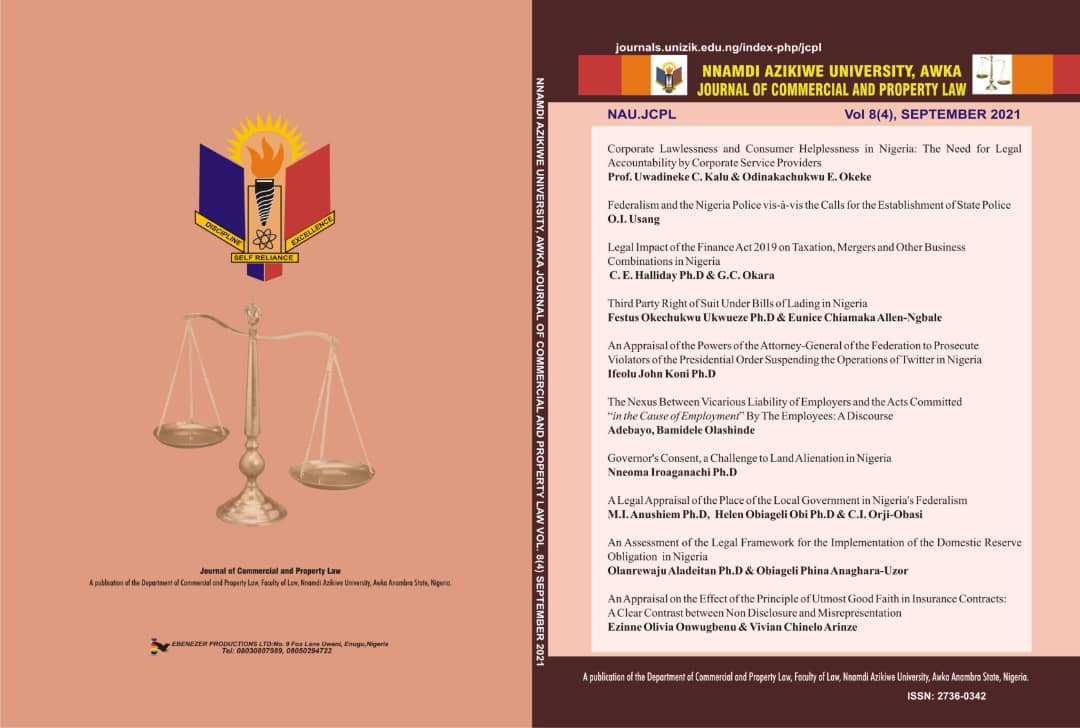 Downloads