Governor's Consent, a Challenge to Land Alienation in Nigeria
Keywords:
Governor's Consent, Challenge to Land Alienation in Nigeria
Abstract
This work examined closely the challenge of the requirement of Governor's consent in the
alienation of rights of occupancy. Hitherto, land transactions are made cumbersome and difficult
by this requirement of consent due to procedural and other problems that are associated with
same. A Simple random sampling technique was used in selecting respondents for the
questionnaire that was administered. The data collected was analyzed using Statistical Package
for Social Sciences (SPSS) analytical tool while the results were presented in tables. It was
revealed that the subject of Governor's consent had been shrouded in controversies both in
practice and the judicial precedents by courts. Inelegant and ambiguous pronouncements of
higher courts, coupled with non-compliance and a somewhat sluggish and divergent processes of
obtaining governor's consent are identified to be part of the problems. It was recommended
among others that adequate measures should be taken to ensure enforcement of the legal
requirement, while ensuring less cumbersome land alienation. Also, a more uniform process
should be adopted by the various states to check the excess of any unscrupulous Governor or
agents of government in granting or refusing to grant the consent. Furthermore, more women
participation should be encouraged in such land transactions while the courts are encouraged to
make judicious and unambiguous pronouncements thereby causing a legislative rebirth and a
new lease of life in this important area.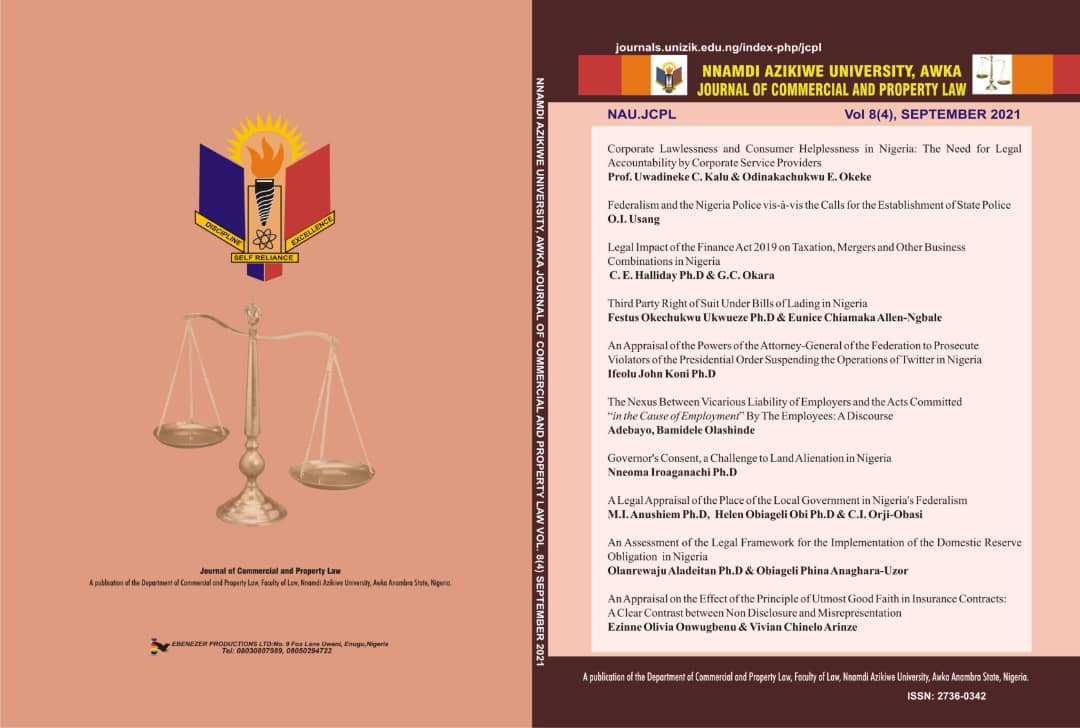 Downloads