A Legal Appraisal of the Place of the Local Government in Nigeria's Federalism
Keywords:
Federalism, Federal Government, State Government, Local Government
Abstract
Federalism is a model of government wherein powers are shared between the central
government and other federating units, each sphere of government existing and functioning
independent of the others. In Nigeria, powers are shared among the federal government, state
government and local government. However, the local government has not been able to perform
to its optimal level because of a lot of challenges facing that level of government. This work did a
legal appraisal of the place of local government in Nigeria's federalism with a view to finding
ways by which a more independent, more efficient local government system can be achieved to
provide the necessary developmental services at the grassroots. The work also undertook a
comparative insight into the operation of local government system in Nigeria with local
government system in Brazil and the United States of America. The methodology employed in the
work is doctrinal, primary sources of data used are relevant statutes and case laws while
secondary data from textbooks, journal articles and Internet materials were used. The work
found that the structure and functions of the local government system in Nigeria are not clearly
spelt out in the Constitution; the Constitution gave the state government powers to ensure the
creation and existence of a democratically elected local government thereby making it a mere
appendage of the state government who in turn has abused that position; local government
system in Nigeria lacks financial autonomy and in some states there is no democratically elected
council while in some others elected local government officials are dismissed before the end of
their tenure; local government in the United States of America and Brazil enjoy more autonomy
than that of Nigeria. The work recommended that a chapter of the Constitution should be created
and devoted to establishment of local government and clearly providing for its functions,
structures and compositions and term of office of its elected officials; complete autonomy from
other tiers of government; direct revenue allocation to the local governments and conduct of
local government elections by the Independent National Electoral Commission.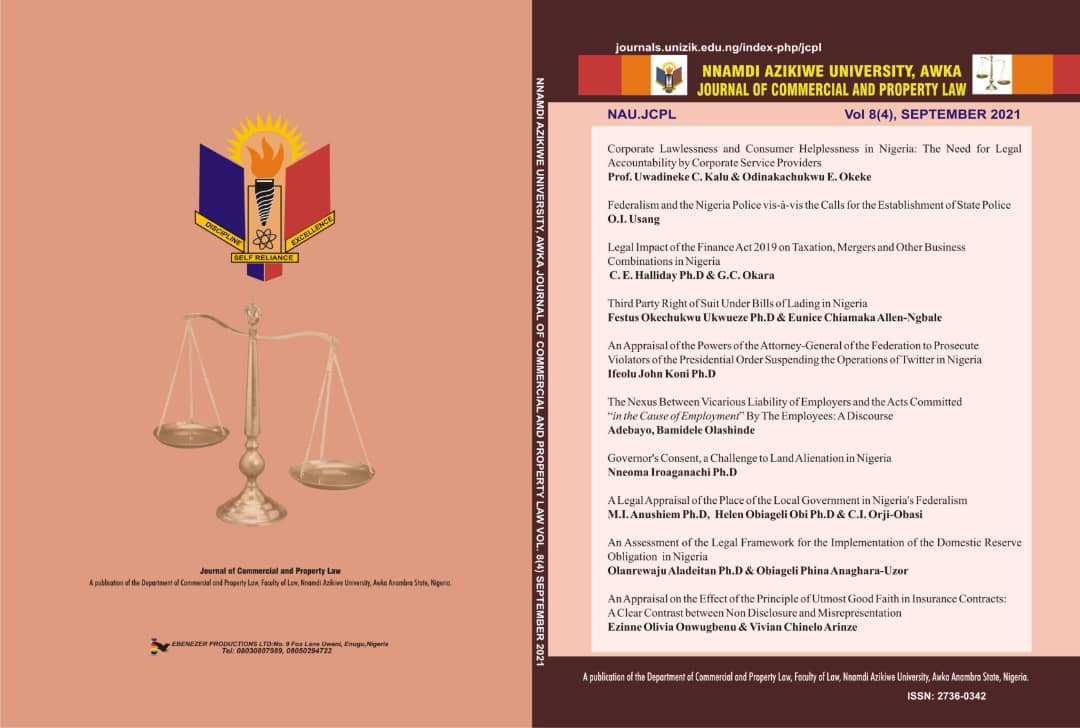 Downloads