An Assessment of the Legal Framework for the Implementation of the Domestic Reserves Obligations in Nigeria
Keywords:
Natural Gas, Gas Aggregator, Domestic Supply Obligations, Gas Sale, Aggregation Agreement
Abstract
Nigeria as a gas rich but developing economy initially focused on the gas export market to earn
high revenues. This trend if unchecked would leave her local economy wanting for gas to drive
growth in the strategic sectors. It would also mean a subsidization of industrialized economies to
which export is channeled. To encourage critical buildup of local volumes of gas for the
domestic market, an intermediate entity, the Strategic Aggregator was established until recently
to implement the domestic gas reserves obligations to achieve government goals. The aim of this
paper is to assess the adequacy of extant law backing the drive for the buildup of gas volumes for
domestic use. This paper addressed the question of importance of gas availability in the domestic
market, a time frame for the operation of the obligations and the vehicle for the implementation
of the domestic reserve obligations. The doctrinal methodology was adopted in the course of
research. It was found that the Petroleum Industry Act 2021 has enhanced the chances of
effective compliance by appropriately assigning implementation of the domestic reserves
obligations with the Nigerian Upstream Regulatory Commission. It is recommended that the
Federal Government, through the new Regulator for the upstream, manifest a firm will in
ensuring compliance.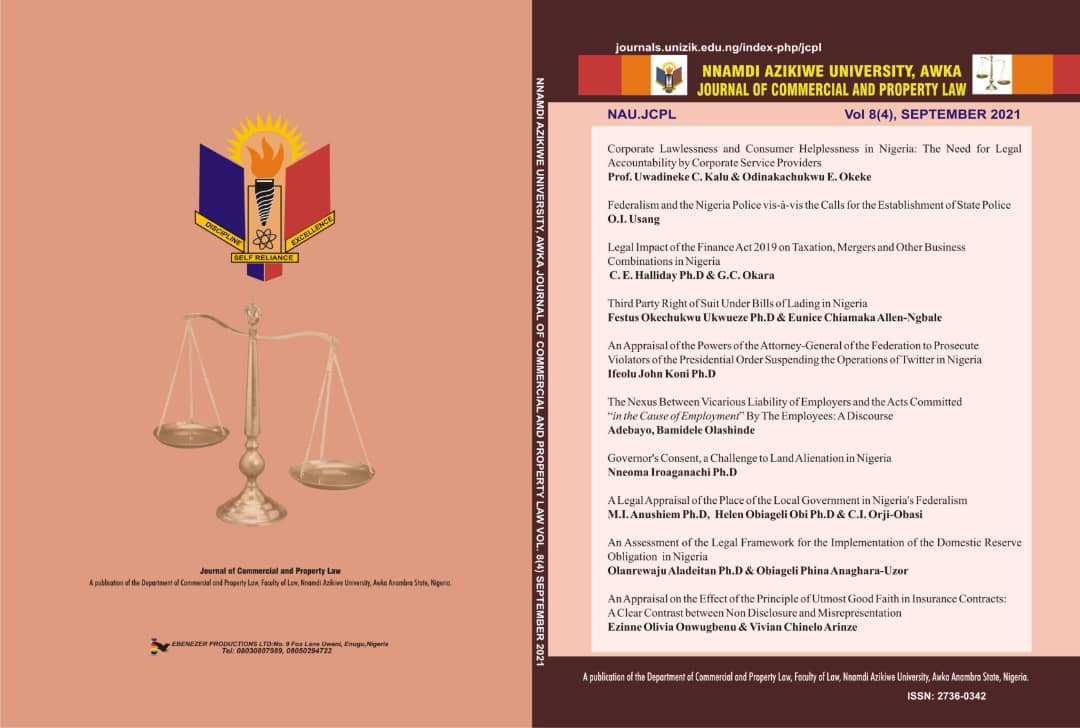 Downloads