Examining the Regulatory Framework of Private Military and Security Companies under the Montreux Document
Keywords:
Private Military and Security Companies, Montreux Document, Human Rights and Regulation
Abstract
The Private Military and Security Industry is a growing market globally given the persistent increase in security challenges among nations. The international regulation of this industry has proved difficult as a result of the complexity and sensitivity of the force sector. Given the dearth in regulation in this sector at the international level, this research seeks to analyse whether the Montreux Document, an international regulatory framework, offers a good regulation to the Private Military and Security Industry. The methodology adopted is doctrinal and the research materials are sourced from international laws/instruments, books, journal and online articles. The work found that the Montreux Document, though a step in the right direction towards regulating the operations of Private Military and Security Companies (PMSCs) abroad, it is however fraught with certain shortcomings. Given its soft law approach, the enforcement mechanism is weak thereby occasioning low levels of accountability and a high degree of criminality among PMSCs global activities. This research recommends majorly for State parties to the Montreux Document to domesticate the various obligations and good practices/standards provided under the Document in their national legislation. This will invariably strengthen the sanction and enforcement arrangements under the Document as the States involved will readily enforce the provisions of the Document thereby suppressing and managing PMSCs violations abroad. A case was equally made for the Montreux document to be revised to build its fragmented remedial system in order to enable State Parties to have a specific guide on how to deal with claims instituted by victims of PMSCs violations at the global level.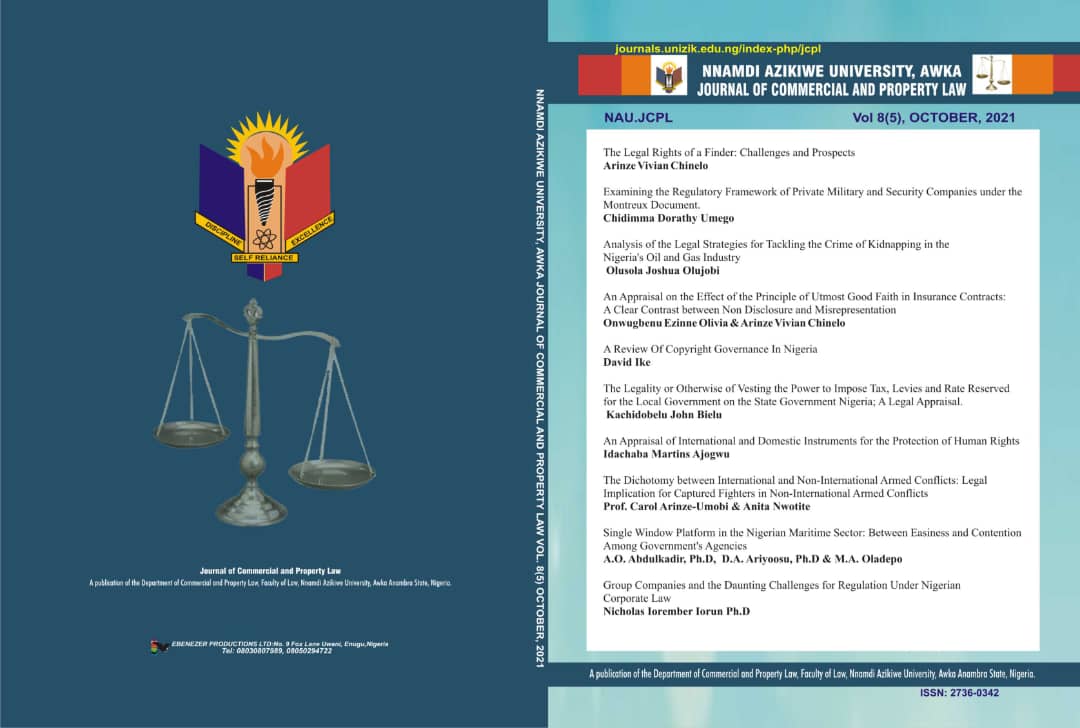 Downloads