The Legality or Otherwise of Vesting the Power to Impose Tax, Levies and Rate Reserved for the Local Government on the State Government Nigeria; A Legal Appraisal
Keywords:
Legality, Taxing power, Imposition, ultra vires, Tax, Levy
Abstract
The quest and drive to collect more money from other avenues for the state other than from the federal allocation has led to multiplicity or levying on the same person similar tax, levy or rate for the same liability in the state. Following this drive, the state government has often interfered with the powers or functions assigned to the local government under the constitution. This has generated avoidable and unhealthy rivalry between the two governments. The Local Government had always viewed any attempts to usurp their constitutionally guaranteed functions to be ultra vies and checked same with stiff resistance. Currently the state government claims that both levels of government have power concurrently to legislate on the said enumerated functions. This interpretation is a slap on the constitution which has adversely affected the existence and functioning of local government in Nigeria as intended by the drafters of the constitution and is the basis for this paper. Doctrinal method of data collection was adopted and analytical approach used in examining the research materials like the constitution, taxing statutes, judicial decisions, textbooks, journal articles and internet sources. The paper discovered that the interference on the functions of the Local Governments by the state government on the reserved taxing powers have seriously whittled down the operations of the local government as an autonomous entity. Everything is wrong for the state government usurping the functionsof the local. Local government should as a matter of urgency resist any further attempt by the state government to further usurp their powers. The courts should always be ready to declare any such act null and void.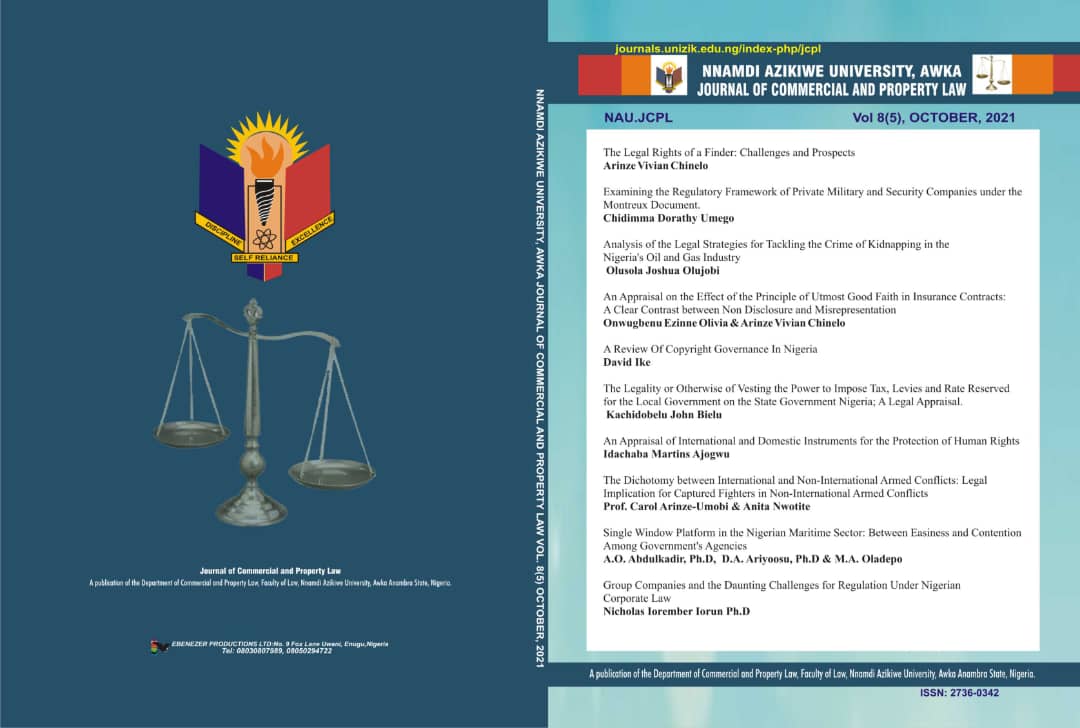 Downloads