Group Companies and the Daunting Challenges for Regulation Under Nigerian Corporate Law
Keywords:
Group Company, Holding Company, Subsidiary Company, Conglomerate, Related-Party Transaction, Directors, Fiduciary Duties
Abstract
Formation of company groups has become prevalent on the corporate scene in several jurisdictions including Nigeria. Using the doctrinal method, this article, aimed at unraveling the operations of company groups and the capacity of the existing legal framework to contain the governance challenges posed by them has found that Company groups confer some benefits, for example, achievement of synergies and efficiencies in resource allocation and the fostering of greater integration of markets across borders, which contribute positively to economic growth and development. But the development of complex groups of companies has raised important issues in all areas of company law and practice. Corporate legal personality and limited liability enjoyed by entities within the groups have adverse effects on creditors of under sourced subsidiaries. Company groups typically engaged in frequent related-party transactions and the more complex the structure of the group the greater the opportunity for such transactions to be carried out in less transparent manner, which may benefit some group companies at the expense of others. Allocation of business opportunities is one area where many company groups present particular agency challenges. Beyond agency related issues, company groups give rise to concentration of economic power with attendant anti-competitive effect. Concentration of economic power in group companies also has adverse effects- regulatory capture, rent-seeking and corruption of the political system. In spite of these, Nigerian law has not developed a general law of group enterprise. Consequently, a separate legal framework is advocated for company groups in Nigeria along the German model.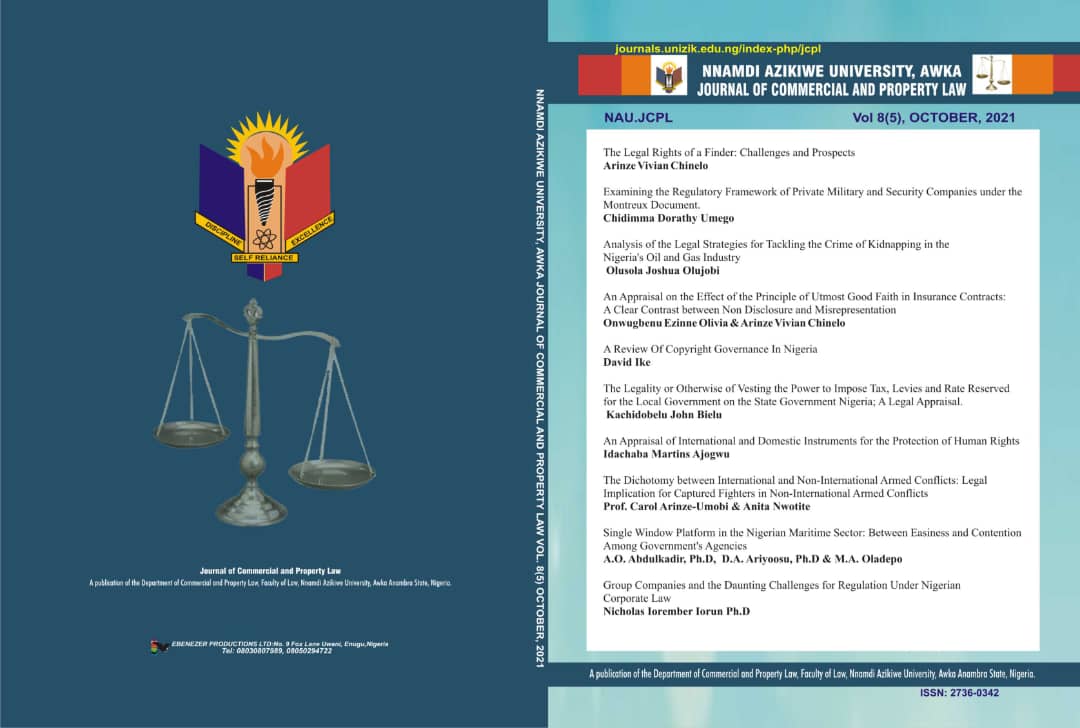 Downloads