Single Window Platform in the Nigerian Maritime Sector: Between Easiness and Contention Among Government's Agencies
Keywords:
Single Window, Maritime, Government
Abstract
The idea of Single Window Platform is a paperless clearing system introduced to facilitate the trade business in the maritime sector in order to aid easy cross-border trade. Under the system, importers and exporters are required to provide detailed and timely information about their shipment in advance on a global online platform. This research investigates whether the Single Window Platform improves operations, thereby facilitating the movement of legitimate trade the world over through the sea. This paper also considers the onerous goal that the Single Window Platform sets to achieve and whether these goals are achievable where competition and lack of cooperation exist among agencies involved in the implementation of the policy. However, investigation has revealed that major shipping lines have started investing in the West African coast and will transform the ports into the most preferred hub for maritime investment in Africa. The paper concludes that fast commencement of review processes well in advance in line with international best practices will enable the maritime sector attains lofty height.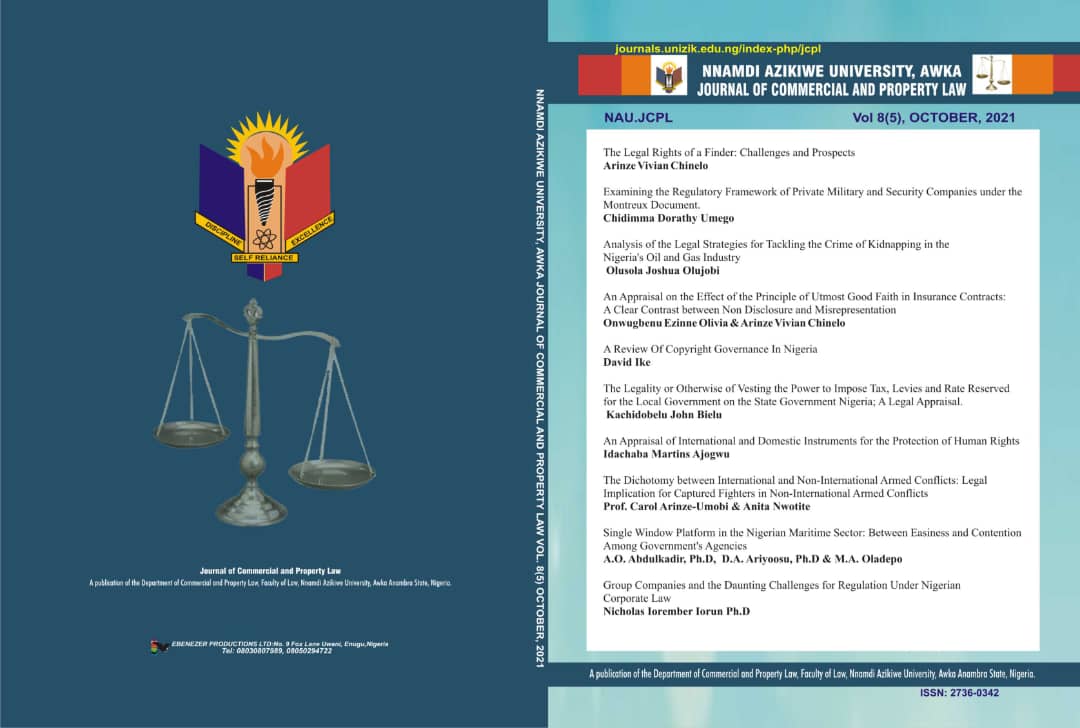 Downloads