The Law of Restitution: for the Attention of the Legal Scholarship in Nigeria.
Keywords:
Restitution, Restitutionary Response, Unjust Enrichment, Proprietary Rights
Abstract
The law of restitution is an aspect of law that works at reversing a benefit wrongly gained by a recipient. Such wrongly derived benefits may arise out of unearned monies paid for goods sold or services rendered; or in situations where gains are derived under mistake, misrepresentation, undue influence, or other factors capable of vitiating contracts. The law of restitution has a close bearing with the law of contract. While the law of contract centres on compensatory remedies in favour of a claimant, where the courts endeavour to put a defendant in the position he/she would have been prior to a contractual agreement, the law of restitution, on the other hand, provides a remedy to assist an innocent party, to recover from a defendant, a gain that was wrongly obtained, by the latter, from the claimant. Basically, it relates to a study that discourages an unjust enrichment gained at the expense of a claimant.
The law of restitution is not common to our legal system but has for many years been laden with controversies. The extent of such controversies go as far as various authors on the subject not being in accord on basic principles. This paper exposes readers to the subject of restitution in general, and discusses the controversies surrounding necessary factors to be present before a claim for restitution may arise between parties. The paper does this by analysing the views of renowned authors as well as court decisions, aligning with the position of the multi-causalists.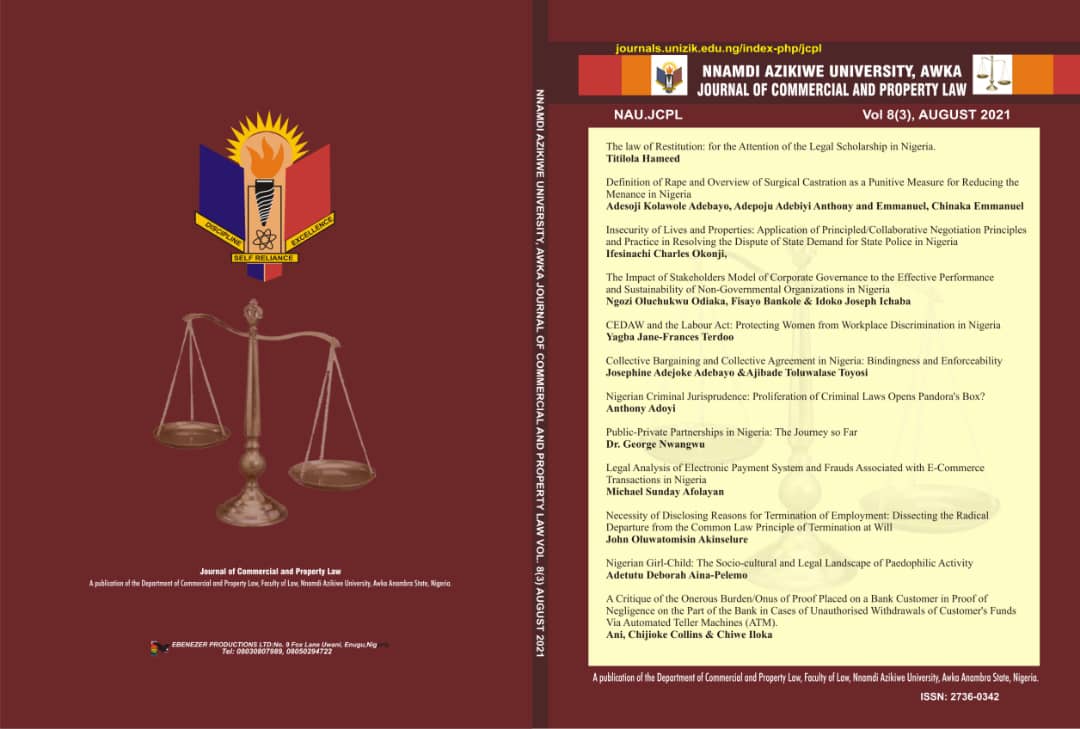 Downloads